Alcazar Theatre Celebrates 95th Anniversary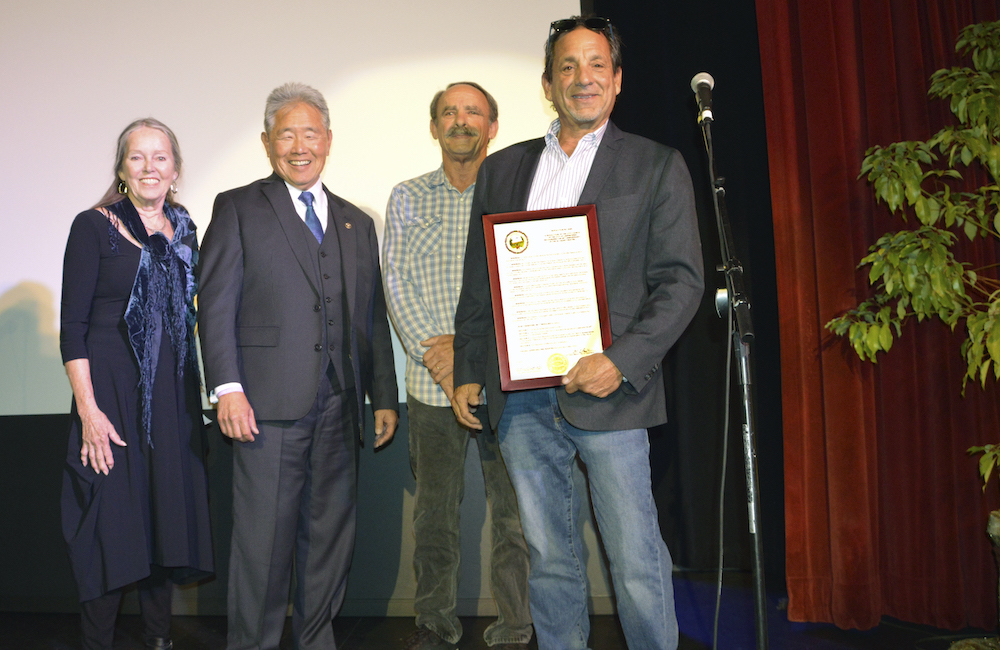 The Alcazar Theatre in Carpinteria is a center for performing arts and entertainment. It was founded 95 years ago, and on June 9 it held a celebration to commemorate the anniversary. Community members came to share in the birthday cake and performances by Cecilia James and BFD (Bob Montanes, John Finseth, and David Hekhouse). Emcees were Past Board President Karen Graf and John Palminteri.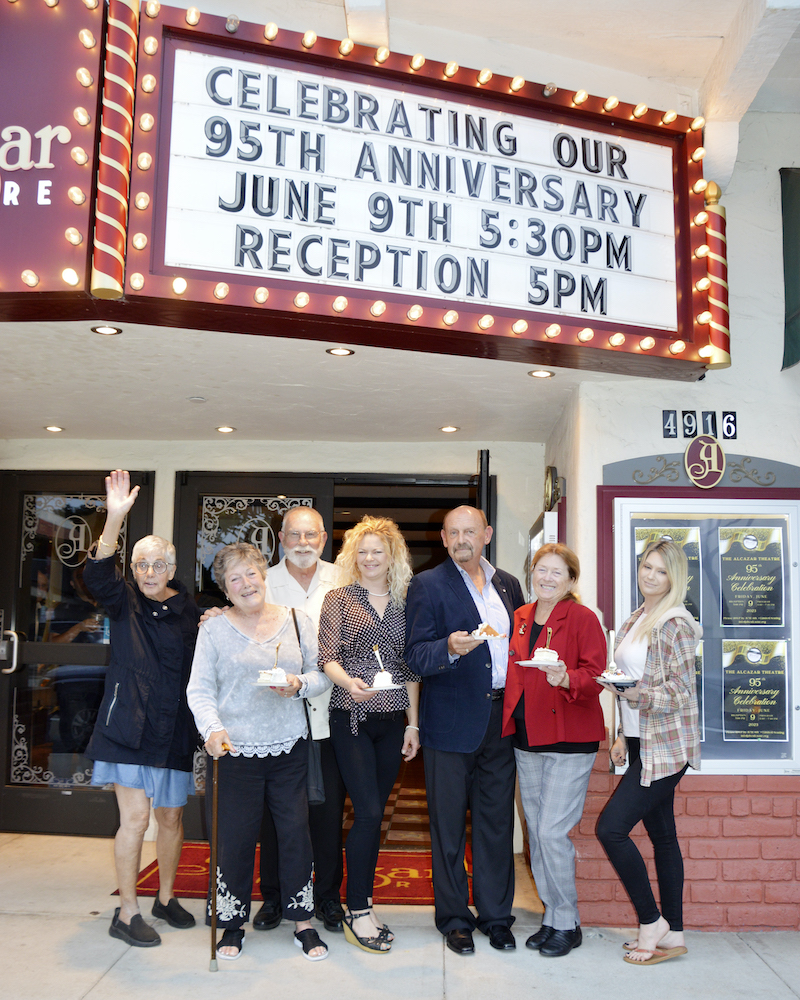 The historic theater received a Proclamation from the Carpinteria City Council on May 22, who unanimously approved a resolution honoring the 95th anniversary. Wade Nomura, Carpinteria City Council and former Mayor, said:
"It was an honor presenting a Proclamation to The Alcazar Theatre on behalf of the Carpinteria City Council, recognizing this important milestone of 95 years and the many contributions it has made to the city. The Alcazar is an invaluable resource for the community. In addition to being a great venue for concerts, theatre, classes, and more, it has been used for important city events such as updates for the community when the Thomas Fire and mudslides occurred. The community's support of The Alcazar was evident at the 95th anniversary weekend celebrations, with so many attending Friday and Saturday night events. I am looking forward to the 100-year anniversary and many more years beyond."
Oliver Prickett opened the theater in 1928. It was sold and renamed numerous times. Today it is a nonprofit organization with an all-volunteer staff. Current Board members are President & Co-Founder Asa Olsson,Vice-President & Co-Founder Michael Lazaro, Debbie Nomura, Michael Avery, Jennie Reinish, Kymberlee Weil, and Philip Moreno.
Live performances over the years have included Kenny Loggins, Alan Parsons, Michael McDonald, Dishwalla, Shaky Zimmerman, and Glen Phillips. The theater has movie premieres with director talks, holds classes on improv and drama, and is a resource to the community for events and school performances.
In reflecting on the theater's mission, Lazaroshared, "We are enhancing every aspect of our theater to make the most memorable experience and sourcing locally. We are working on a greening platform to sustain as we move towards our 100th year, building and cultivating local talent and partnerships to join us on that journey!"
411: www.thealcazar.org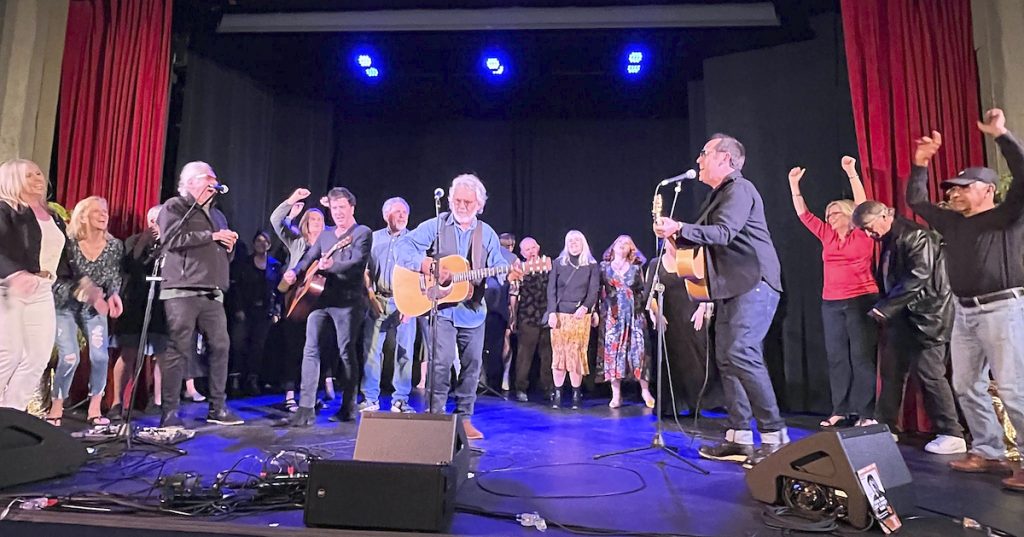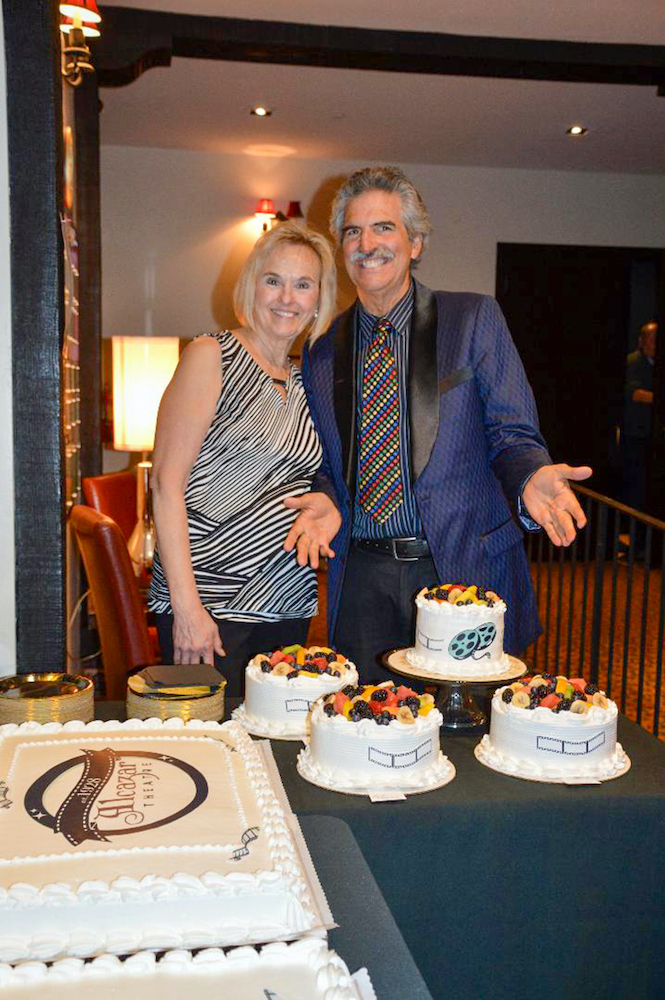 You might also be interested in...