Community Environmental Council
Santa Barbara nonprofit Community Environmental Council has long been on the forefront of the environmental movement ever since its founding more than 50 years ago. Among its groundbreaking accomplishments in those early decades, CEC founded one of the nation's first ecology centers, as well as the first learning and research community gardens. CEC was instrumental in launching our first community recycling centers, pioneered hazardous waste collection and curbside recycling, and helped pass California's plastics recycling law, the first in the nation. In the 2000s, CEC built the Watershed Resource Center at Arroyo Burro Beach, and then in 2004 shifted its mission to focus on climate change, three years later publishing one of the nation's first carbon neutrality plans.
Serving California's Central Coast by advancing rapid and equitable solutions to the climate crisis and leading environmental action in the area is what drives CEC on a daily basis. But as the season shifts from spring to summer, it's a special moment for CEC, as it's smack in the middle of being able to celebrate three worthy accomplishments.
In late April, CEC's annual Earth Day celebration finally made its return to Alameda Park after four pandemic-postponed years, and more than 22,000 climate fans flocked to the festivities visiting the more than 150 booths to engage with environmentally-focused businesses and organizations, gaining a deeper understanding of the real impacts of climate change and learning ways to take action on the Central Coast and beyond.
"We were thrilled to be back in person with everyone, and immersed with the community again," said CEC Executive Director Sigrid Wright. "It felt almost like a reunion of sorts to be back with people in person celebrating, learning, coordinating and planning."
Actor and climate activist Jane Fonda joined the festivities on the final day as part of the Last Chance Alliance's statewide Big Oil Resistance Tour. She was there to present CEC's 2023 Environmental Hero Awards, and her presence was a joyous jolt for the crowd, as the 85-year-old Fonda sent a surge of energy through the gathered crowd with such lines as "Together, we can learn, strategize, and take action as we plot our path forward."
Wright introduced Fonda with words of appreciation for the legendary actress and activist.
"She's just such a spark plug and it's very inspiring how she calls it like she sees it," said Wright, who surely merits similar praise from the community given her 15-year tenure at CEC.
But basking in the sunlight-induced glow of Earth Day was quickly pushed aside for CEC to announce the successful closing of its 50th anniversary "Protect Our Climate" campaign, which garnered more than $16.97 million in pledges to immediately tackle the urgent threat of climate change on the Central Coast, significantly exceeding the $15 million goal. More than 300 donors made sizeable pledges to reverse and repair the effects of climate change in San Luis Obispo, Santa Barbara, and Ventura counties.
About $6.75 million of that total will come through long-term legacy gifts, ensuring the future sustainability of the organization via the unexpectedly strong support shown by donors making such commitments in their estate plans. But more than $10 million is earmarked to immediately step-up CEC's plan for combating climate change, the result of the organization's periodic self-reflection about how to have the biggest impact.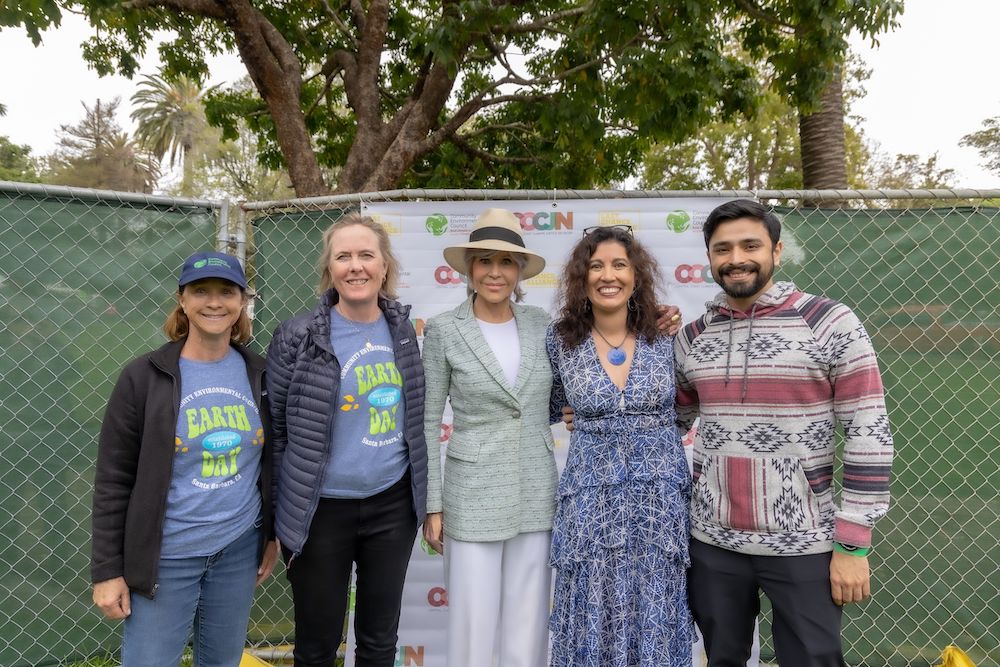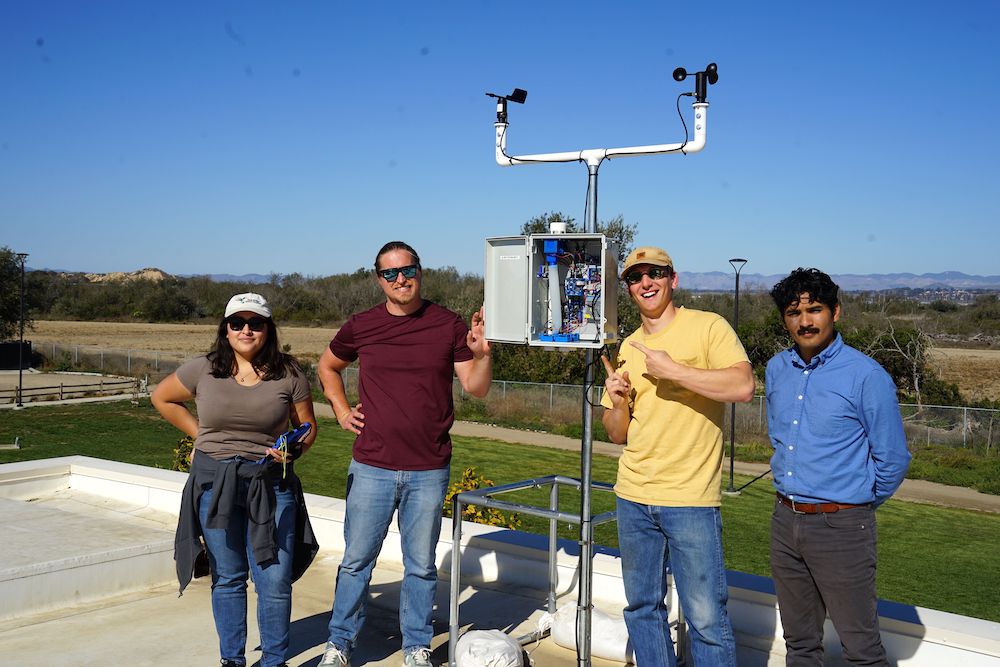 "The way our organization is structured is that every few years we ask ourselves tough questions like: What are the most pressing environmental concerns facing our region? And where are the greatest opportunities to truly move the needle?" Wright said.
It turned out the answer was to amp up its proven formula for developing and scaling innovative local solutions to complex problems – necessitating the campaign to fund a rapid leveling up of CEC's climate programs.
"We have developed a very robust, aggressive strategic plan to double down on climate change," Wright said. "We are colloquially calling it Twice as Much, Twice as Fast, because that's what we need to do. So we doubled our geographic service area to include all of Santa Barbara County up north and all of Ventura County going south. And we are also doubling our efforts toward making a deep lasting significant impact, which meant doubling our programming. We added a policy division, an education and leadership division, a climate justice division, and one for climate resilience."
It's all about rethinking the approach to addressing climate change through a more collaborative effort, one that reaches into other sectors such as transportation and construction – and of course getting the community more involved at a hands-on level.
"To do that, you have to educate people and get them to become like trained activists," Wright said. "You need to ensure that everyone has access to new technology, that low-income communities have the ability to afford and incorporate those technologies. And you have to have a space to bring everyone together."
It's that last part that leads into what the organization is about to celebrate next month; the grand opening of CEC's Environmental Hub – a 10,000-square-foot, state-of-the-art collaborative space on Santa Barbara's State Street, designed to be an epicenter for community activism, education, entrepreneurship, media, and art.
"Climate change is not a single organization issue," Wright said. "It's an all hands on deck situation, activating the community and developing solutions together. The hub is a place for the social sector, the entrepreneurs, and folks from all sectors to have a place to meet and do the good work that is needed in this community."
Ribbon-cutting at CEC's Environmental Hub, 1219 State Street, is set for 5:30 pm on July 6 as part of 1st Thursday.
Community Environmental Council
Sigrid Wright, CEO
(805) 730-0768
www.cecsb.org
You might also be interested in...