An Adderley Delightful Night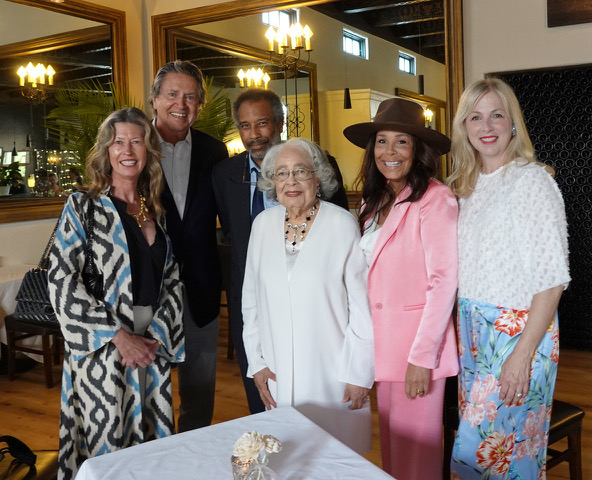 British actor James Corden, 44, who just retired as host of The Late Late Show on CBS after eight years, winged back to the U.S. especially to host The Adderley School's 30th anniversary gala at the Lobero, which featured his son Max, 12, as the emcee singing "Willkommen" from the show Cabaret.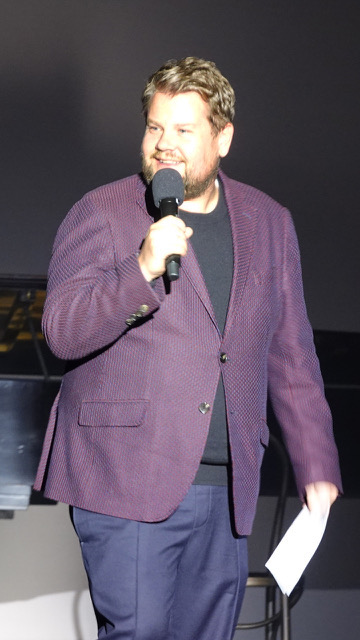 Earlier, former Ralph Lauren head honcho Terry and Kelly Pillow, whose son Sam, 17, also appeared in a scene from Cabaret singing "Money," hosted a pre-show reception at Intermezzo, just a tiara's toss away. The reception was attended by Corden and his wife Julia, and local rocker Kenny Loggins, 75, currently on his farewell U.S. tour.
Later joining bubbly founder Janet Adderley's talented company – drawn from her outposts in Pacific Palisades; Santa Barbara; Austin, Texas; New Orleans; and Darien, Connecticut – Loggins sang, and danced along to, his hit Footloose from the 1984 Kevin Bacon movie.
Other Broadway productions represented in the hugely entertaining three-hour show, which wrapped with a boffo bash on the Lovelace Esplanade, included Oliver!, Pippin, Into the Woods, Grease, The Music Man, Chicago, Legally Blonde, West Side Story, 'A' My Name Is Alice, and Les Misérables.
"We're celebrating three decades of empowering kids and spreading joy," enthused Janet, a former performer on the Great White Way herself, who started her career attending the prestigious Kinder High School for the Performing Arts in Houston, Texas, before moving to Los Angeles and founding the Adderley School, nurturing young talent, in 1993.
At the gala evening, Yale graduate Janet, whose 94-year-old mother Velma, a mathematics professor, was also in attendance, launched the Adderley School Foundation.
"This probably follows the longest gestation period on record," says Janet. "It has been 20 years in the making, now finally a reality! Our mission to expand Adderley's outreach to under-resourced children is my most fervent focus in the months and years to come.
"Providing world class performance and training opportunities for students on state-of-the-art stages with live musicians, professional sets, and exceptional guest Broadway directors and choreographers is an essential component of what Adderley has to offer children, and can only be achieved through the work of our foundation."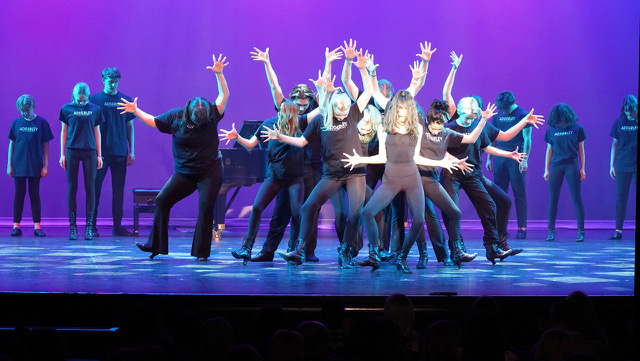 A paddle raise kicked off the fund raising garnering $50,000 for the new foundation. Stephen Sherrill, former chairman of the Second Stage Theatre in New York, is matching donations up to $100,000 in honor of the three-decade anniversary.
Honorary hosts of the boffo bash included Tony, Grammy and Emmy winner Ben Platt, Tony winner Debra Martin Chase, and Jack Dylan Grazer, nephew of top Hollywood producer Brian Grazer, whose Imagine Entertainment partnership with actor Ron Howard, has grossed more than $15 billion in movie box office. Jack has starred in the films It and Shazam!
Philanthropist Anne Towbes, who was attending the show with her grandchildren, spoke of the Adderley School's impact on the community, and there were also videotaped congratulatory messages from Goleta record producer Alan Parsons, Emmy nominated filmmaker John Alexander, and Bryan Blatt, who co-starred with Janet in the Andrew Lloyd-Webber musical Starlight Express in 1987.
I saw the show, about an old steam train competing with more contemporary counterparts, around the same time at London's Apollo Victoria Theatre.
All in all, an adderley delightful evening with Janet, pretty in pink, and her daughter/co-artistic director Alana joining the performers on stage for the energized finale of "You Can't Stop the Beat" from Hairspray.
You might also be interested in...