VNA Health's Mother's Day Fundraiser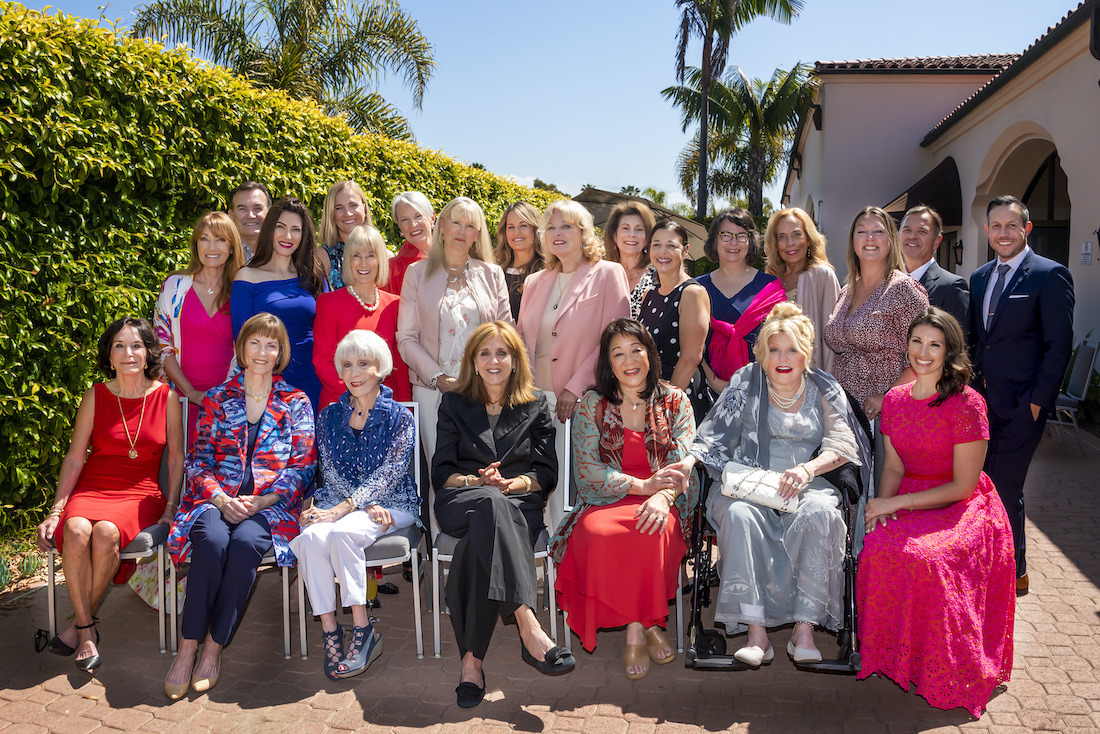 The VNA Health's 22nd Annual Mother's Day Luncheon Fundraiser, a.k.a. Love fest, took place May 12 at the SB Hilton Ballrooms. The event celebrated Dame Olivia Newton-John as their Remembered Mother and Rona Barrett as their Honored Mother.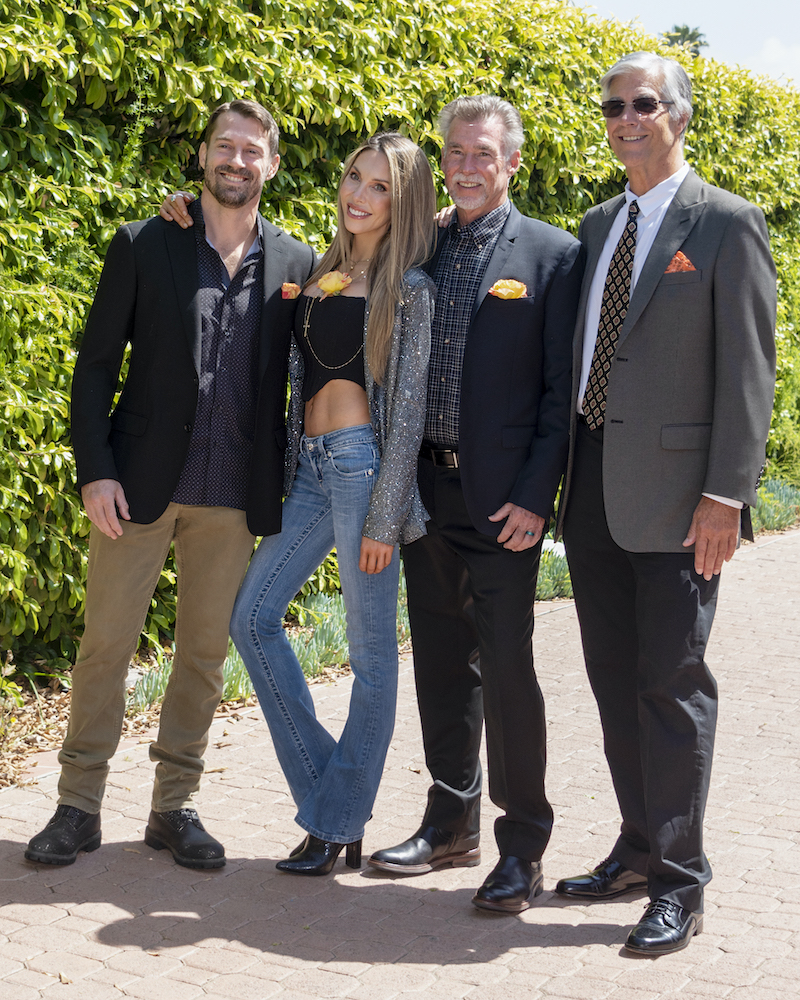 The sold-out-for-months event with more than 300 attendees saw many familiar faces of philanthropy in our town, some of them multi-generational – such as Barrett's appearance with granddaughter Holly Browning, two grandsons, and four great-granddaughters.
The event opened with a champagne reception, silent auction and shopping areas in the ballroom hallway, while Chris Fossek performed Spanish music on guitar.
VIP photo-ops for Society were done on the outdoor patio, and included Barrett's and Newton-John's families. Also photographed were the event committee, board members, and VNA caregivers, featuring Barrett, John Easterling, Don Easterling, Chloe Rose Lattanzi, James Driskill, Jane Seymour, Pamela Dillman Haskill, Anne Smith Towbes, Diane Meyer Simon,Director of VNA Health Foundation Lailan McGrath,VNA Health President & CEO Kieran Shah, and Board of Directors Chair Ben Phillips, Mark Mattingly, Suzi Schomer, Christie Glanville, Neil Levinson, Dr. Christopher Thrash, Jane Habermann, and Judy Murphy.
Seen at the event were Hannah-Beth Jackson, Joanne West, Diane Blair, Michael Erikson, Chris O'Connor, Haley McGuire, Coriander Stasi Shah,SB History Museum Executive Director Dacia Harwood andhusband Riley – parents of Spirit of Fiesta 2023 Jack Harwood – Jodi Fishman-Osti, Susan Bridges, Jelinda and Barry DeVorzon with son Daniel,and David, Easter, Arielle,and JT Moormon with Easter's mother and brother.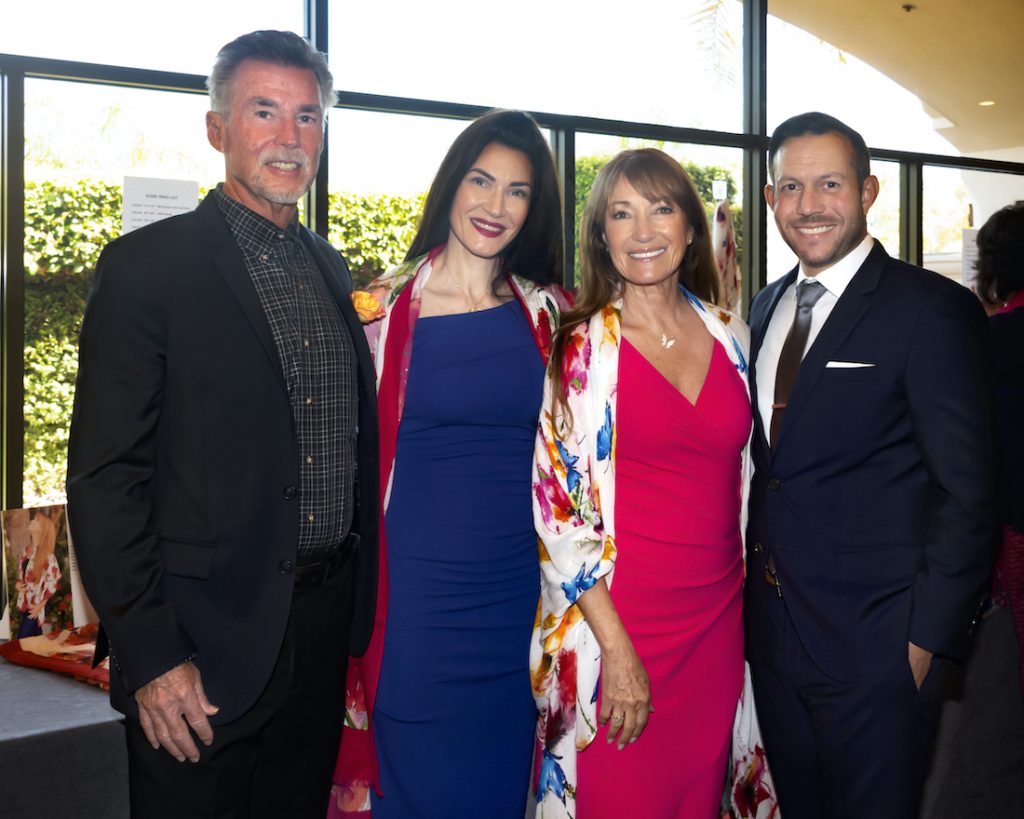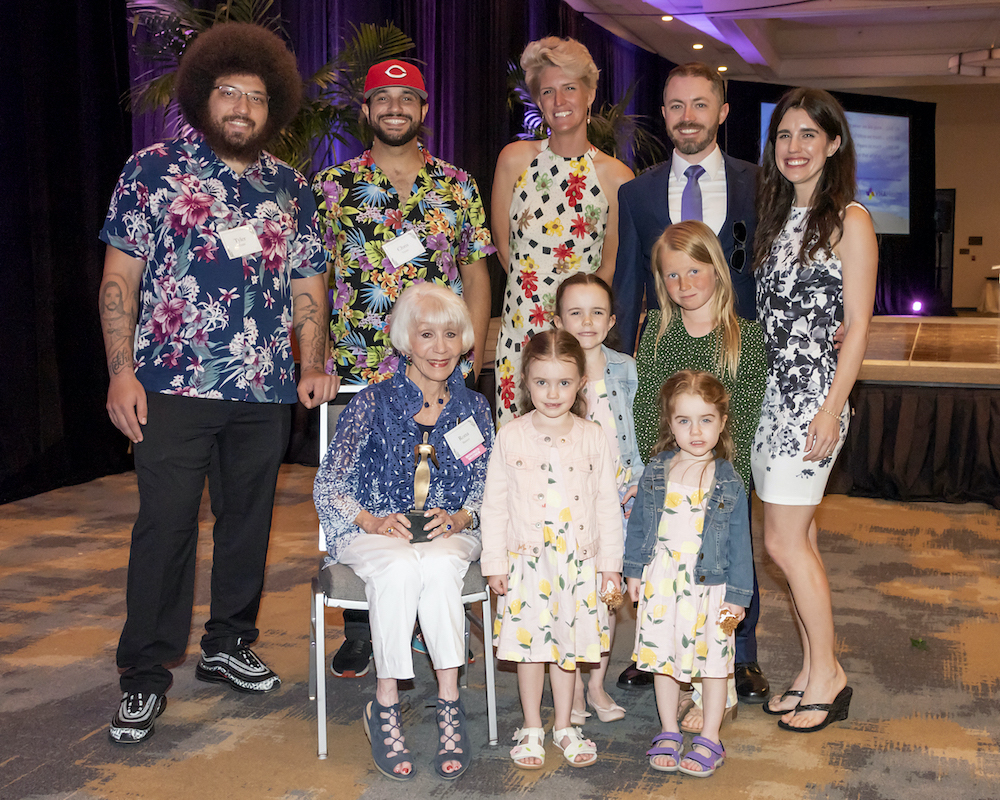 The program and luncheon commenced with a welcome and thanks by Shah, who surprised McGrath by flying in her children, Noah and Andrew Fell, and Andrew's wife, Lindsey, for the luncheon.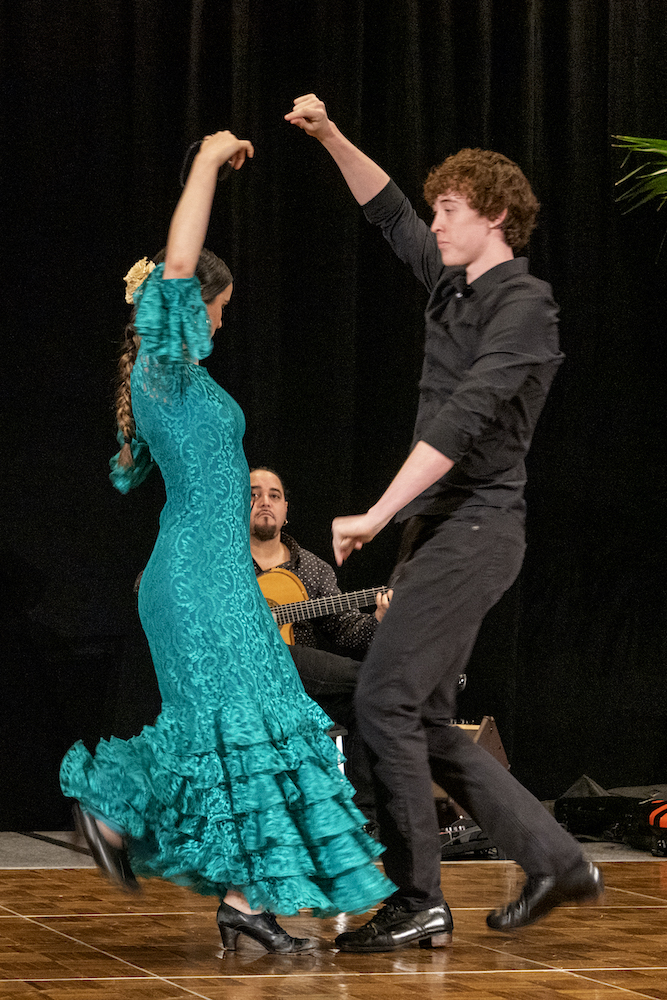 The first program presenter was Amanda Campuzano R.N., who shared her story of becoming a visiting nurse following the help and care she received from the same when her father passed away.
Tributes to Dame Olivia Newton-John included a performance by the San Marcos HS Theater of "You're The One That I Want" from the movie Grease. Accepting the award for her mother,Chloe shared, "I'm not good at public speaking but for my mom I'll do anything. Thank you for all you've done, I miss you… Happy Mother's Day, mom!" Her husband, John, spoke about meeting Olivia: "When we met, I did not know who she was nor her career. We had shared a love on a magnitude I did not know existed. She had a joyful spirit that moved people into love and light."
Jane Seymour also spoke briefly about her friend. A video of Newton-John's life was accompanied by the Moody Blues song "I Know You're Out There Somewhere." Another video of tributes from friends around the globe featured Elton John, Dolly Parton,and Keith Urban,who spoke for many saying, "We remember her music and her Humanitarian Legacy."
Tributes to Barrett included a flamenco dance performance by the Spirit of Fiesta 2023 Jack Harwood and the Maria Bermudez's Flamenco Performing Arts Studio dancers, "As Time Goes By" sung by Rick Hersey, and surprise guest speaker Fannie Flagg sharing anecdotes of their friendship: "I've known Rona for so many years it's embarrassing!"
Her foundation Executive Director Tony Morris shared the letter Barrett wrote to him in 1975 when she was on Good Morning America, and he asked for career advice. Morris also read a letter of congrats from Barrett's husband, Daniel McNeet.She was honored by her granddaughter Browning, who said, "My grandma is cooler than your grandma because she cares about your grandparents and other seniors."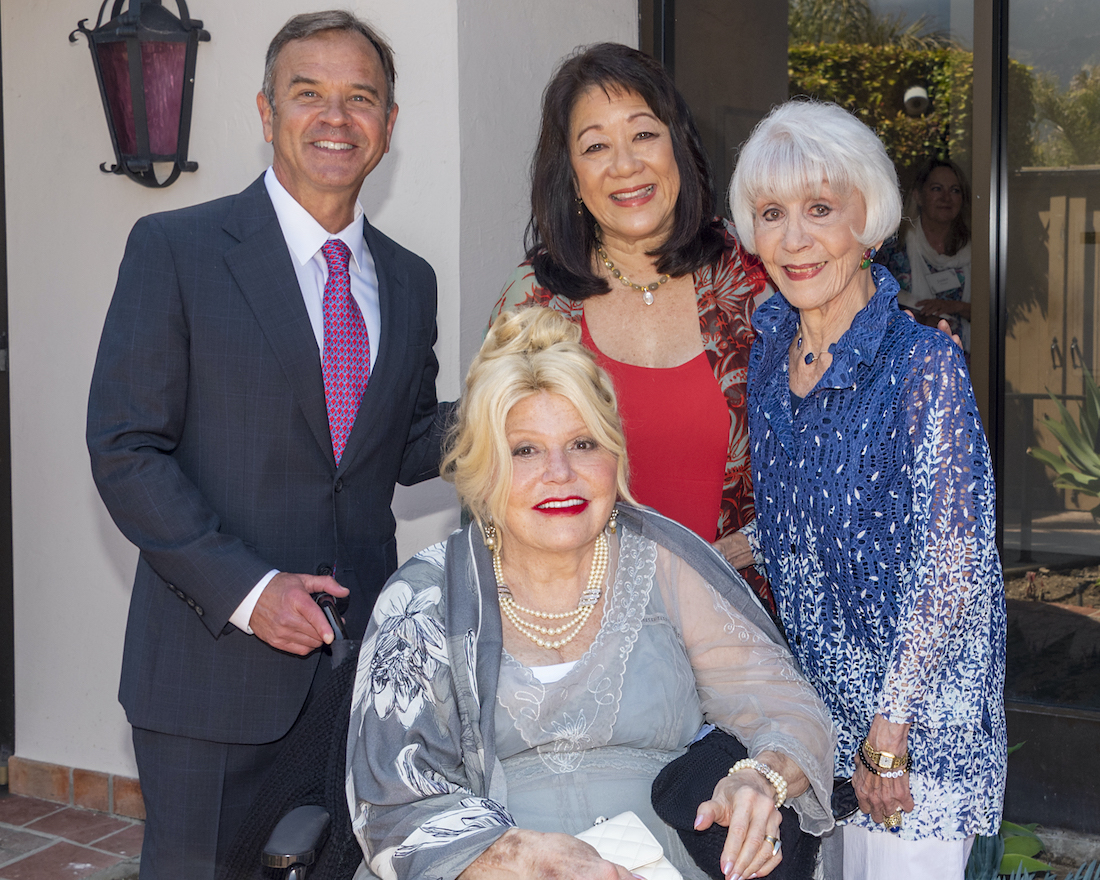 As she was walking to the stage to accept her award, Barrett stopped by a few tables to chat and was given the microphone. "It's been a while since I held a mic," she exclaimed with her classic smile. "I've been on TV for 40 years, and now helping our seniors is – to me – the best thing I've ever done."
Andrew Firestone led the auctions and introduced the program speakers. For Firestone's nine years of emceeing the luncheon, Shah presented him with a classic red Liverpool Football Club T-shirt of his favorite team.
The luncheon concluded with many hugs, gift bags and oh, yes… those Hilton chocolate chip cookies!
411: As of press time, the luncheon was expected to exceed prior funding goals, though there is still time donate at vna.health/givetoday
You might also be interested in...