Park Lane Tree Removal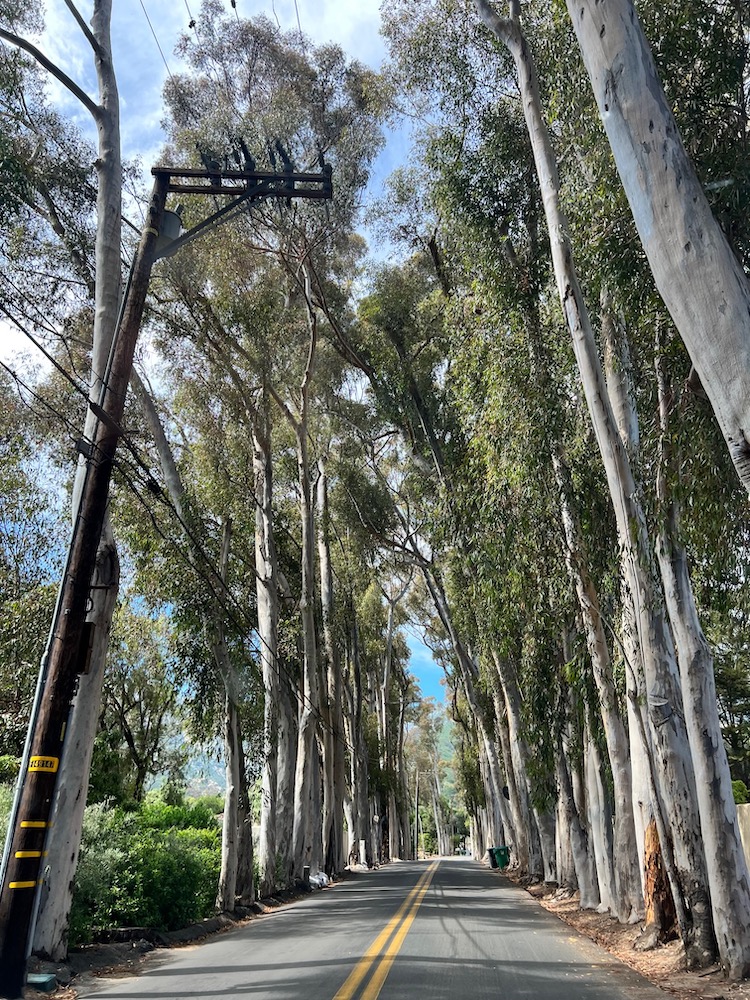 Several of the iconic eucalyptus trees along lower Park Lane in Montecito have been removed after at least three of the non-native trees have fallen, causing damage to heritage oak trees and a nearby home. We've received several letters asking us about the tree removal and the effect on the aesthetics of the picturesque lane.
According to social media postings, the removal of the trees, which took place on private property, did not require a permit. The trees in question had been trimmed back from overhead SCE lines, which, according to the homeowner, caused them to be weighted towards nearby properties, posing a hazard.
Statement from MWD
The following statement was requested by the Montecito Water District to be published:
Regarding the "Keep on Truckin" letter by Mike Clark published in Letters to the Editor last week (May 11 – 18, 2023); p. 10, the opinions expressed were solely those of the author and do not represent an opinion authorized by Montecito Water District.
You might also be interested in...