Marine Conservation Network
Kimberly Ray, the founder and CEO of Marine Conservation Network, remembers what it was like to grow up in and on the water. As the daughter of a fisherman, she spent countless hours swimming, diving, snorkeling – "Whatever I could do to get in the water," she recalled.
Wanting to continue that path, Ray earned a degree in marine biology at the University of Miami, and worked in the field in Florida for several years before relocating to Southern California 30 years ago and eventually making her way to Santa Barbara. Here is where she founded the nonprofit whose aim, in a nutshell, is to protect and restore the oceans and waterways in the face of continued climate change and overfishing.
It was while working at the Museum of Natural History's Sea Center on Stearns Wharf – one of many ocean-oriented organizations where she had volunteered up and down the coast – that Ray got the impetus for creating the Marine Conservation Network.
"I worked at the shark tank, and was known as the Shark Lady because I had a couple of sharks there that would actually come and lay in my arm and rest for about 20 minutes and not move," Ray explained. "But at the time, I was there as an interpreter and we were instructed to only talk in scientific terms about the sharks when children came through. There were many tourists who knew nothing about the ocean, their eyes would glass over because they didn't understand what I was talking about. It was a disconnect because our whole point at the Sea Center was to educate the public on what's right here in the ocean and how to conserve it and protect it and they weren't getting that."
But when Ray returned to talking to kids with terms and on a level that they could relate to, the children lit up and wanted to know more about the sharks, what roles they play in the ocean, and why we need to conserve them.
"That's when I realized where the missing link was, that the conservationists and the scientists have their own language, but the general public may not understand the issues," Ray said. "It's not just about being in the ocean. Everything that we eat, drink, and breathe originally comes from the ocean: our climate, our food, our medicine, everything. And whatever you put into the water from wherever you are located ends up back in the ocean. So it's vitally important for everyone to communicate and work together to protect the oceans."
At first, Marine Conservation Network merely created locally produced videos with Ray sharing her knowledge in ways everyone could understand. But in its short seven year history, the nonprofit has expanded its efforts to include a series of videos featuring interviews with other small organizations, create some hands-on programs such as beach cleanups, inaugurate educational efforts largely focused toward kids called Youth Ambassadors, and work to establish a platform that serves as a clearinghouse for all ocean-related organizations, scientists, and environmentalists to collaborate, share research, and coordinate advocacy efforts.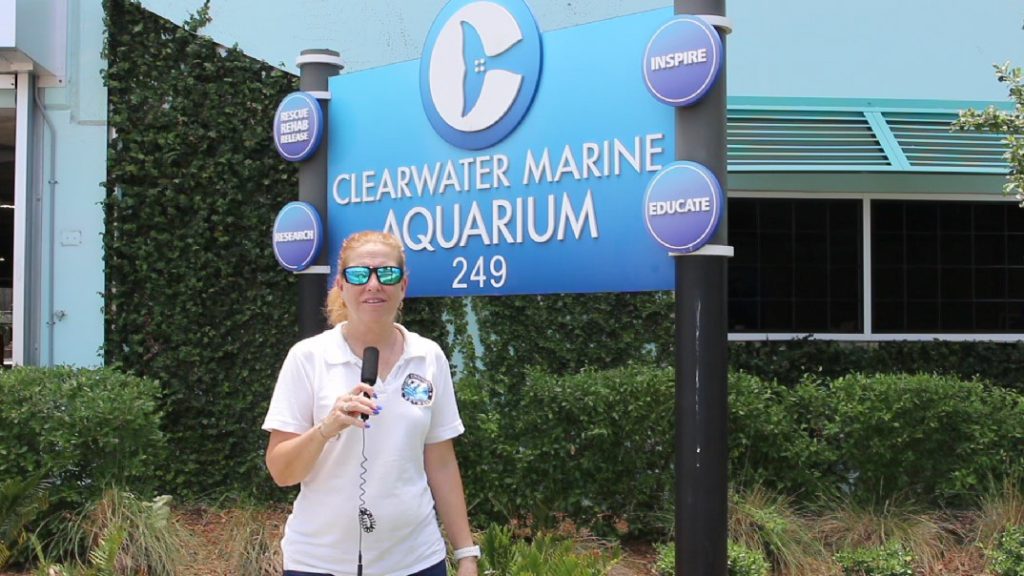 "That's what makes us different from the other marine conservation organizations here in Santa Barbara and elsewhere that are doing a fantastic job," Ray said. "We're working on bringing organizations to one central location to where the public can work together with the organizations on the same level."
Ray is particularly proud of the Youth Ambassadors program, which aims to allow children to explore their interest in the ocean from whatever point of view works for them, whether that's working alongside a marine biologist, doing research, or simply participating in beach cleanup efforts.
"We provide these different pathways that these kids can take to get their feet wet, so to speak," she said. "If they want to work with a scientist in a lab, or spend time at a kelp farm, we can help arrange that through our partners. There are courses and certificates they can earn. In the real world, you don't get that opportunity until it's way far down the line and you're practically ready to get your degree. But it really helps to reach kids at as young an age as possible."
The nonprofit is also actively working to set up marine conservation clubs in the public schools, initially at high schools but eventually in middle schools, too.
Private donations, of course, can help the process along. But the Marine Conservation Network also has a vast need of opportunity for volunteers, even from those who don't enjoy sand between their toes or putting their heads under water. The organization's website is beautiful but sorely needs reorganization and expansion to more clearly communicate MCN's activities.
"I put it together myself and I know nothing about computers," Ray said. "I'm proud of what I created, but I need somebody to help me take it to the next level."
The network is also planning a summer fundraiser, and would benefit greatly from securing someone with experience and expertise in putting such events together.
"We were up to 10 employees and were getting ready to do our first in-person fundraiser before Covid hit," Ray recalled. "Now we're down to only half as many people. But we're ready to ramp back up again."
The ocean awaits. Dive in.
Marine Conservation Network
Kimberly Ray, founder and CEO
www.Marineconservationnet.org
(805) 722-8524
You might also be interested in...