Anniversaries Abound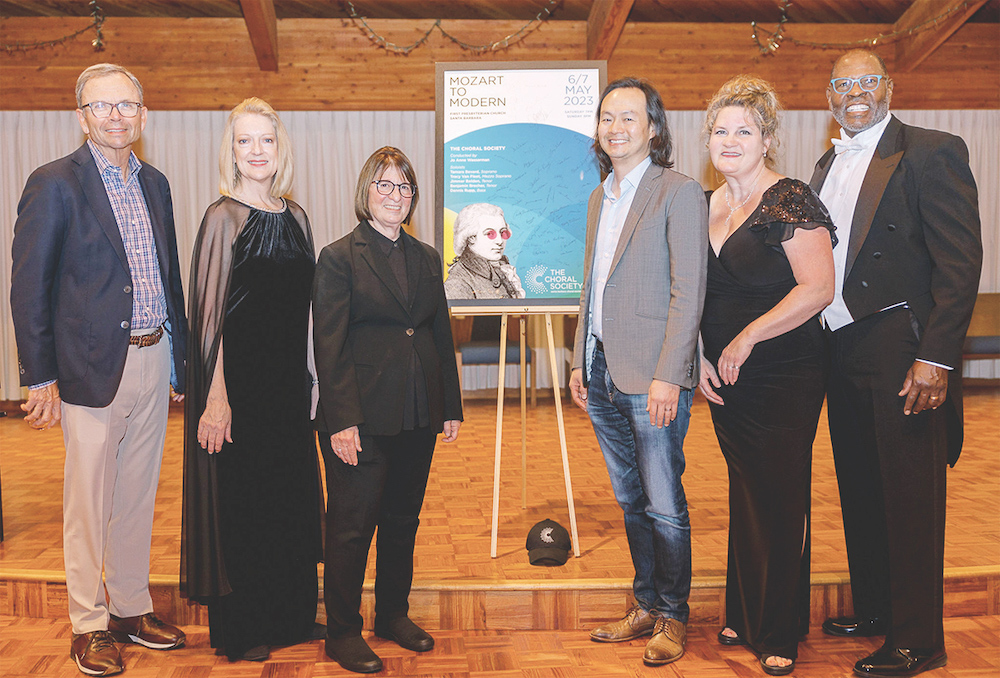 Santa Barbara Choral Society wrapped its 75th anniversary season with a "Mozart to Modern" concert at First Presbyterian Church under veteran conductor JoAnn Wasserman, herself celebrating her 30th anniversary.
The performance featured soprano soloist Tamara Bevard and tenor Jimmer Bolden with Mozart's Requiem and works by Palestrina, Durufle, Gjeilo, Lauridsen, Aaron Copland and Christopher Tin.
A glorious season…
You might also be interested in...