19th Annual Celebration of SB Women's Fund Grant Recipients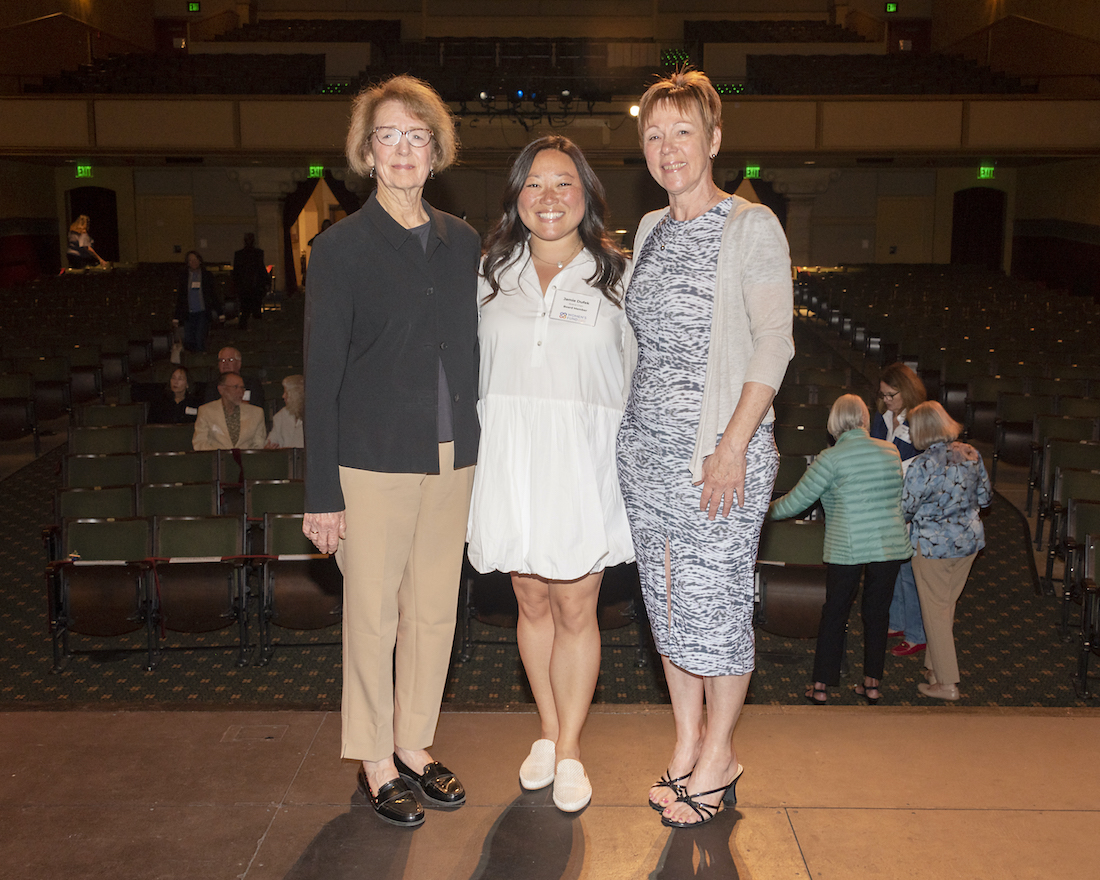 The Women's Fund (WF) of Santa Barbara's 19th Annual Celebration of Grants reception was held for members and their guests on May 9 at the sold-out Marjorie Luke Theatre. The Women's Fund is an all-volunteer-led collective donor organization that enables women to combine their charitable dollars into significant grants addressing the critical needs of women, children, and families in south Santa Barbara County. To date, they have given $10.5 million to 140 nonprofit programs in SB, Goleta, and Carpinteria.
The event commenced with a private reception for the winning grant recipients and photographs. The program took place in the theater and opened with a welcome by WF Chair Jamie Dufek, who introduced the Grant Research Committee Co-Chairs, Marita Hawryluk and Yonie Harris.
Hawrylukexplained the research and selection process for awards, which is so important to the group that it was outlined in detail in the event program handed to each attendee. The WF does not accept unsolicited grant applications. Its Research Committee draws information from a master list of more than 150 community agencies. Factored in is input from its members and local community experts regarding the most critical needs of the community.
From all the data, 40 agencies were selected to submit a proposal with detailed fiscals. Site visits to the agencies were done. A final list of 18 agencies was placed on a voting ballot for the WF's members. From that ballot, 10 were selected for the 2023 awards. Harris introduced each agency, whose representatives then presented a brief statement to the attendees about what the funding they received is going toward, with slides showing their work. Some reps shed tears of gratitude as they shared their stories.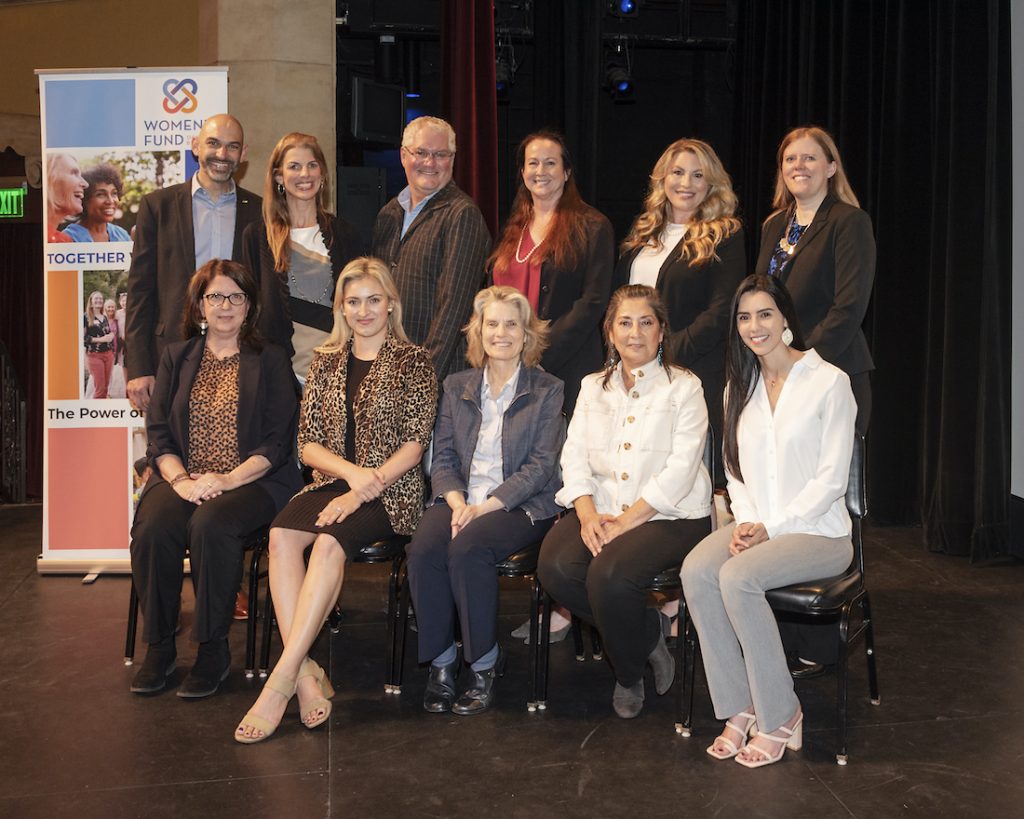 The total amount funded this year was $925,000. The grant recipients are:
2nd Story Associates – $50,000 to fully furnish 28 new studio units in a supportive housing development for extremely low-income homeless individuals.
Alpha Resource Center of Santa Barbara – $140,000 for the installation of automated doors and air conditioning in program areas of a building serving the needs of individuals with intellectual and developmental disabilities.
Alzheimer's Association (California Central Coast Chapter) – $30,000 to help pay for targeted educational materials, outreach, and support programs to inform and educate 150 Spanish-speaking families about Alzheimer's and dementia, and facilitate access to appropriate care.
Family Service Agency of Santa Barbara – $100,000 to hire a half-time bilingual community mental health navigator for a two-year pilot program that will work with clients to find and access appropriate mental health resources.
Food from the Heart – $75,000 for a truck to be customized for use in its harvesting program that uses local surplus produce, which becomes part of the meals supplied to low-income clients who are recovering from surgery or dealing with a serious illness.
Hillside House – $100,000 for a van adapted to accommodate four wheelchairs or 14 seated passengers to serve low-income residents with severe intellectual and developmental impairments.
Independent Living Resource Center – $100,000 over two years to hire a youth advocate to provide focused, personalized services to 45 youth with disabilities who will lose the specialized help they have been receiving from the school system when they graduate.
Legal Aid Foundation of Santa Barbara County – $100,000 over two years to help hire a legal assistant who will relieve attorneys of administrative work, so they can take on more cases and help more survivors of intimate partner violence.
Santa Barbara County Immigrant Legal Defense Center – $130,000 over two years will help the Immigrant Legal Defense Center (ILDC) hire a social work case manager to address a range of needs of the clients' children while the ILDC attorneys provide legal services.
St. Vincent's SB – $100,000 over two years to pay for the salary of a peer support specialist. The specialist will help families successfully navigate the critical and often challenging 90-day orientation period that begins a 27-month program – providing on-site transitional housing and wraparound services to help families become self-sustaining, stable community members.
Concluding the event, Dufek said, "Congratulations to all our recipients. We are so inspired by the work you do. We thank the research committee and co-chairs, all our 1500 members, 12 group captains and sponsors. I invite you to sign up again with a larger donation and to invite your friends to be a member, as our goal for 2024 – which is our 20th year celebration – is to have $10 million in funding to provide, and our campaign is called One Million or More for 2024."
You might also be interested in...