Step Right Up to Cirque du Crane… The Greatest School Fundraiser on Earth!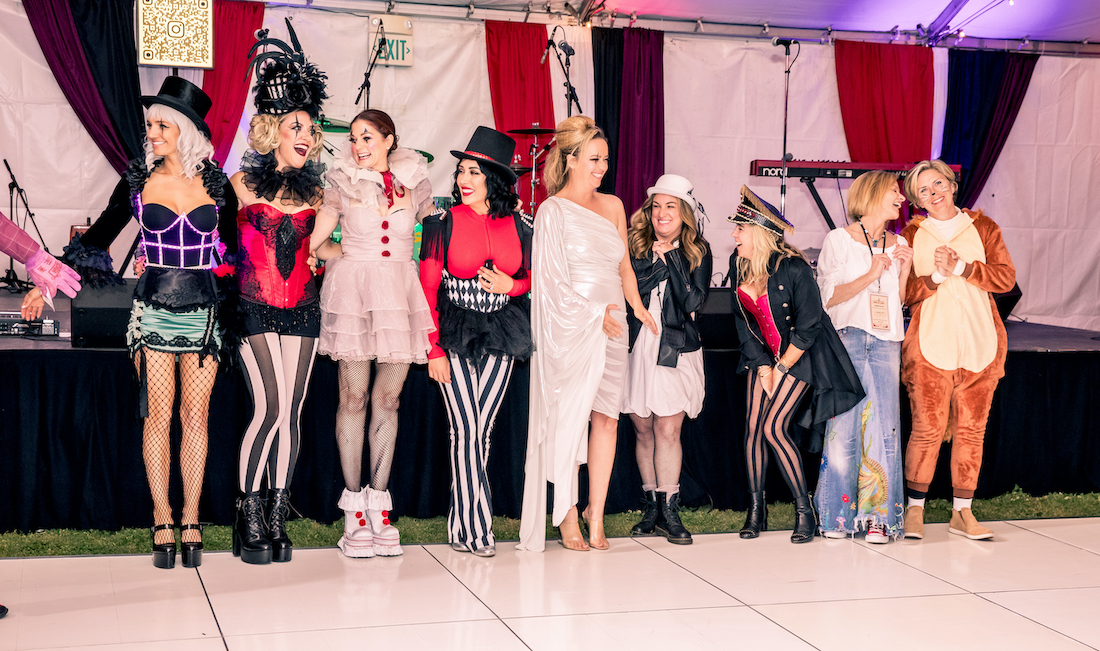 The Big Top came to Montecito on May 6, when Crane Country Day School hosted its annual fundraiser, "Cirque du Crane." It was a spectacle befitting for the school's first gala back on campus since 2019, when the COVID-19 pandemic restrictions forced many events to virtual or smaller formats.
"We are thrilled to be back on campus and in-person," said Joel Weiss, Head of School. "It's just like the old days, and our planning committee put their heart and soul into designing something truly spectacular for the Crane School community."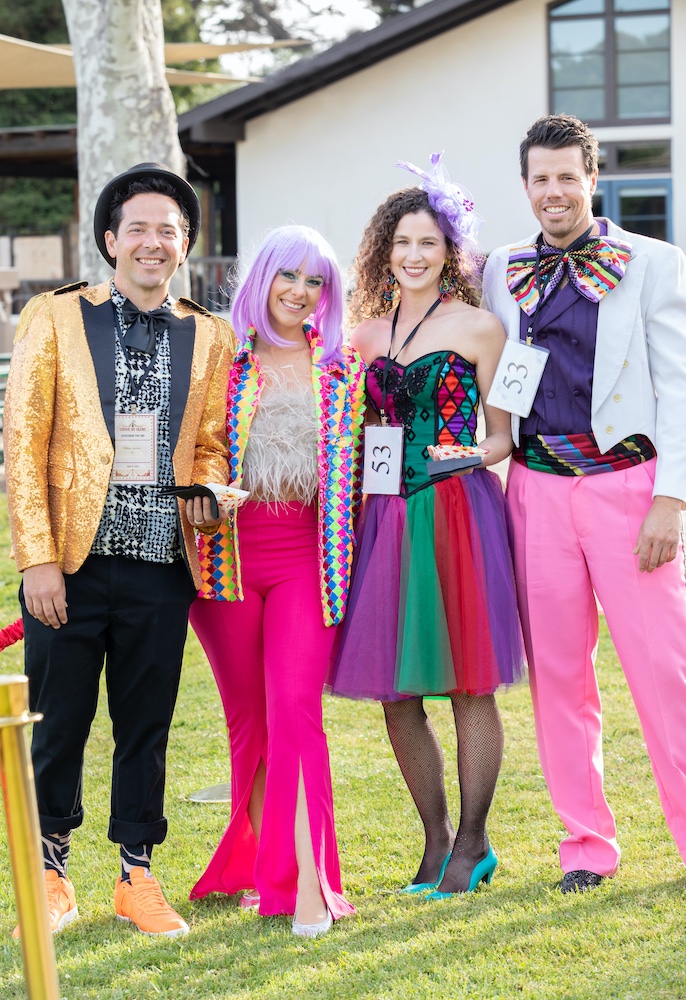 Current parents, former parents, trustees, teachers, and graduates attended, reinforcing the tight-knit community that defines the school. All told, there were more than 250 guests in attendance.
"The campus felt so lively and colorful, and everyone was thrilled to be back together," said previous Crane board chair Jill Levinson, who shared that this year marks her last as a Crane parent, after 16 years at the school. "I loved reconnecting with many of the retired teachers who came back to party and celebrate Crane."
Amid the jugglers, contortionists, clowns, and trapeze artists, were also the staples of a fundraising gala – silent and live auction, and a paddle raise to expand the school's Design and Engineering curriculum.
"When we think about Crane's curriculum, there are strong academics and also a vibrant creative focus, which includes public speaking, theater, and music," said Weiss. "Engineering represents the intersection between these disciplines – it has all the rigor of science and yet it's also packed with creativity."
Starting with the 2023-24 academic year, every grade at the school will have class time in the engineering center, which represents a shift in the current curriculum, where D&E was limited to select grades.
"The earlier we get students into the space, the more comfortable they become," said engineering teacher John Pagano. "I often say failure is FUN-damental, and in this class we focus on creating a safe space where students try different things, fail, and try again. It's critical to learning."
A heartfelt video paid tribute to the previous teacher who inspired the Design & Engineering Center – Phil von Phul, who was lovingly known as VP. Unfortunately, VP passed away before the center was built, but his legacy lives on through the students at Crane.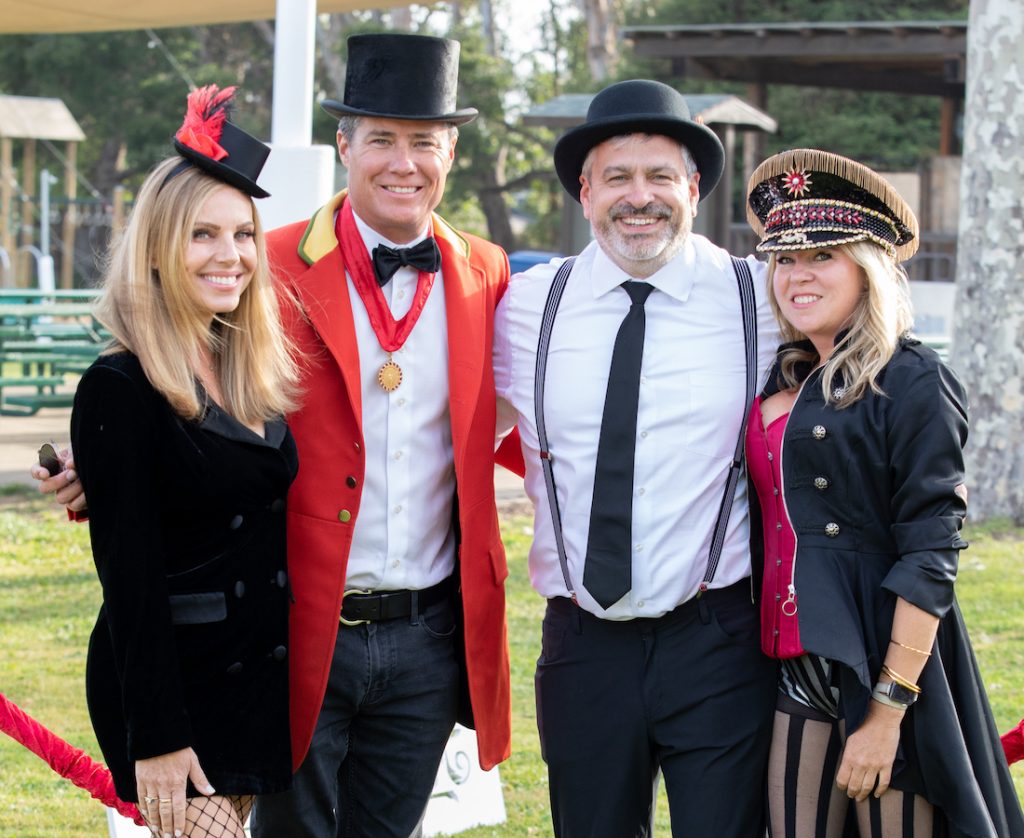 Andrew Firestone served as emcee for the lively auction, and true to his name, he was on fire, lighting up the crowd. The inventive food was also fired-up, thanks to the Gastro Garage whose flambeed food sent sparks into the air. The whole campus felt lit up and lively – and credit for that goes to an extraordinary event committee, which included Melika Adams, Kim AuBouchon, Kasia Brand, Jen Drucker, Mandy Gocong, Andreana Jones, Susan McMillan, Amy Phillips, and Shannon Young.
Crane School partnered with Santa Barbara Trapeze and The Flying Royals, who performed at the event. The team set up their nets one week prior, allowing each grade a 90-minute experience with gymnastics, aerial arts, and the trapeze.
"It's one thing to see acrobats on a trapeze at a professional circus in a big city where you are sitting hundreds of feet away, but it's even more memorable when it's happening right on the Crane School field and you're only 20 feet away!" gushed Weiss.
Crane Country Day School is an independent K-8 school in Montecito, California. For admissions information or to schedule a school tour, contact Erin Guerra, (805) 969-7732 x106, or visit www.craneschool.org.
You might also be interested in...