Bringing Hope to Teachers and Students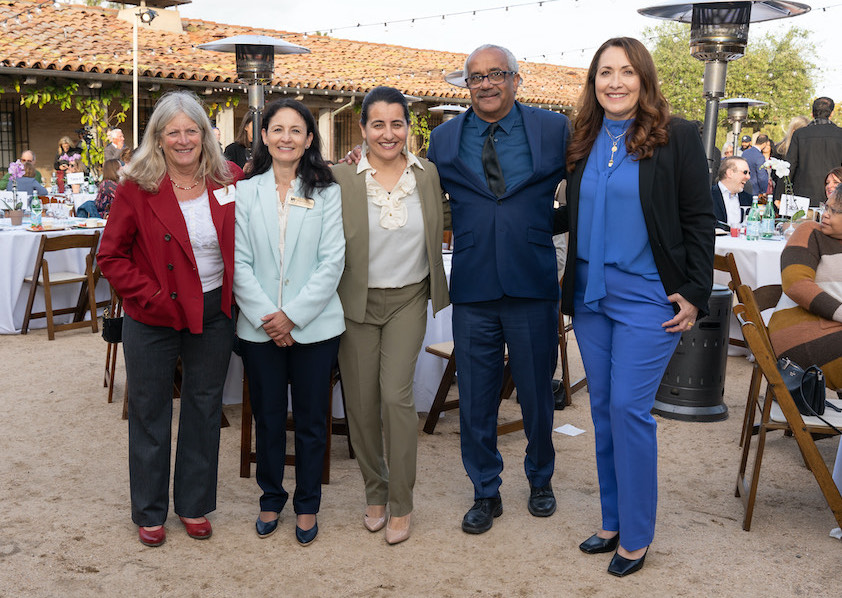 Largesse reigned supreme when the Santa Barbara Education Foundation held its annual Hope Awards at the historical museum honoring Senator Monique Limón, who served two terms on the Santa Barbara Unified School District, and Abe Jahadhmy, former athletic director for San Marcos High School until his retirement this year.
Musical entertainment was provided by the La Colina Junior High School Advanced Band under director Stephen Hughes, which included 12-year-old percussionist Adam Kabaretti, son of Santa Barbara Symphony maestro Nir Kabaretti.
More than 175 guests, raising around $175,000 for teacher grants, dined on fine food prepared by La Paloma Cafe, Santa Barbara, Dos Pueblos, and San Marcos high schools' culinary arts programs, Via Maestra 42, Nimita's Cuisine, and the Apples to Zucchini Cooking School.
Pedro Paz, foundation executive director, and Dr. Hilda Maldonado, superintendent of the Santa Barbara Unified School District, spoke of the organization's achievements, while former student Ken Newendorp and former teacher Karyn D'Alfonso made award tributes.
This past year, the foundation funded 71 teacher grants totaling $100,000, ranging from purchasing classroom books to projects focused on science, technology, engineering, and math.
But 46 grants could not be fulfilled, given 117 requests were received that totaled $330,000 in funding.
Among the guests were Nina Dunbar, Brianna Aguilar, Hortencia Carrol, Andrea McFarling, Buddy and Wendy Newhouse, Steve Ortiz, and Geoff Green. Los Angeles auctioneer Chuck Dukas conducted the paddle raise.
You might also be interested in...