Kings Onstage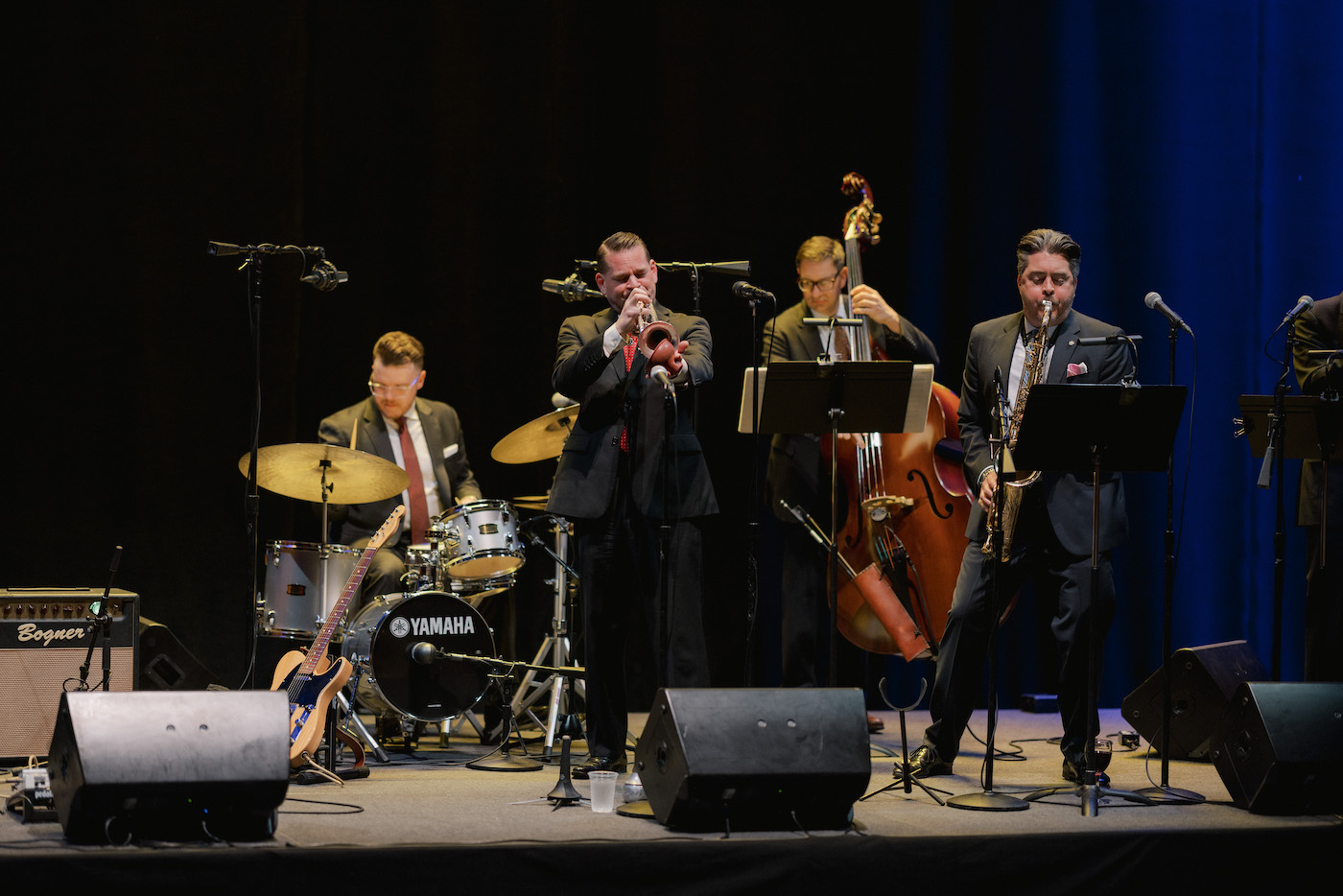 Granada chairman Palmer Jackson, who regularly plays guitar with the local band the Doublewide Kings, couldn't resist the urge to perform when the Alpha Rhythm Kings from the Bay Area performed in the cavernous auditorium for Onstage at the G, the second of a three-part series sponsored by Roger and Sarah Chrisman, and Kyle and Sarah Ryland.
As guests noshed on food from the Catering Connection and quaffed local wine, the band played music from the '30s and '40s, including Cole Porter.
Among those checking out the fun were Christopher Lancashire and Catherine Gee, James and Erin Graffy de Garcia, Greg Gorga, Rob Miller, Tom and Nancy Upton, Peter and Kathryn Martin, and Kerrie Kilpatrick.
You might also be interested in...