23rd Youth and Family Services YMCA's Reaching for Stars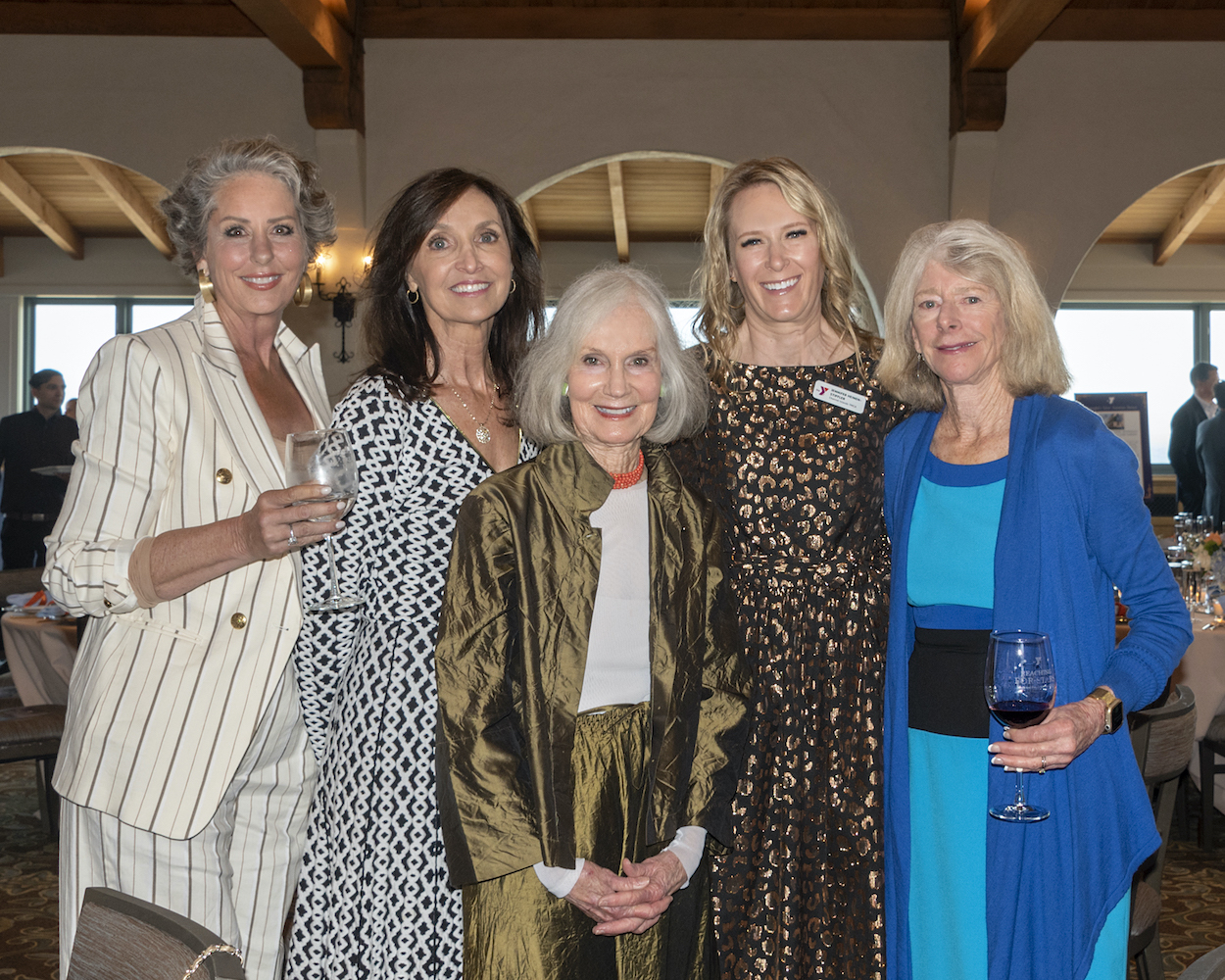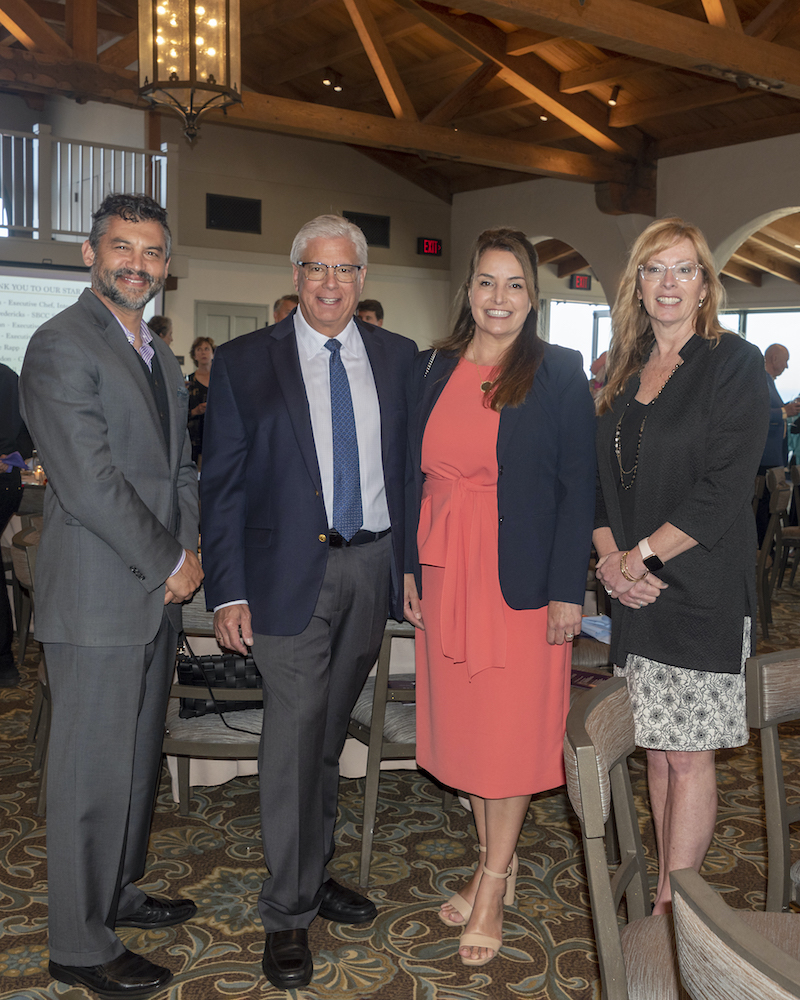 The Channel Islands YMCA Youth & Family Service (YFS) held their 23rd annual fundraising event titled, Reaching for Stars, at the Cabrillo Pavilion on Wednesday, April 26. The event funds its five-tiered service programs for youth through age 24: Youth and Family Services, Noah's Anchorage Youth Crisis Shelter, St. George Youth Center, My Home, and Haley Street Navigation Center. These pivotal programs have aided countless youth with shelter, food, clothing, healing, enrichment programming, and recreation to those in need. Some are open 24/7. The programs help over 600 children and youth annually.
Attendees were treated to a five-course gourmet dining experience created fresh by local star chefs like the Wine Cask's Josh Brown, Caruso's Paul Osborne, Oliver's Manny Juan, and were assisted by the local culinary schools' students. Libation sponsors were Brander Winery, Fess Parker Vineyard, Draughtsmen Aleworks, Casita de Bravo, and Topa Topa.
During the dinner, keynote speaker Marriage & Family Therapist Lisa Conn-Akoni talked about the youth programs and the current data for homeless youth in Santa Barbara, of whom 57 percent are pre-K to grade 5, 23 percent are grades 6-8, and 19.2 percent are grades 9-12. They suffer family conflict, emotional, and sexual abuse and "…almost all homeless youth say they are forced out of their homes."
The honorary chair was George Leis, President and COO of the Montecito Bank & Trust. He talked about learning to swim at the Long Island Y and has volunteered at our local Y for 15 years. He emphasized the importance of its programs for our youth and its ultimate impact on our community. He presented the MB&T's founder Michael Towbes' mission that, "… it is our corporate responsibility to invest in our community," and their 20-year Community Dividends program which awarded $2 million last month. He encouraged everyone to generously contribute to the Y's programs.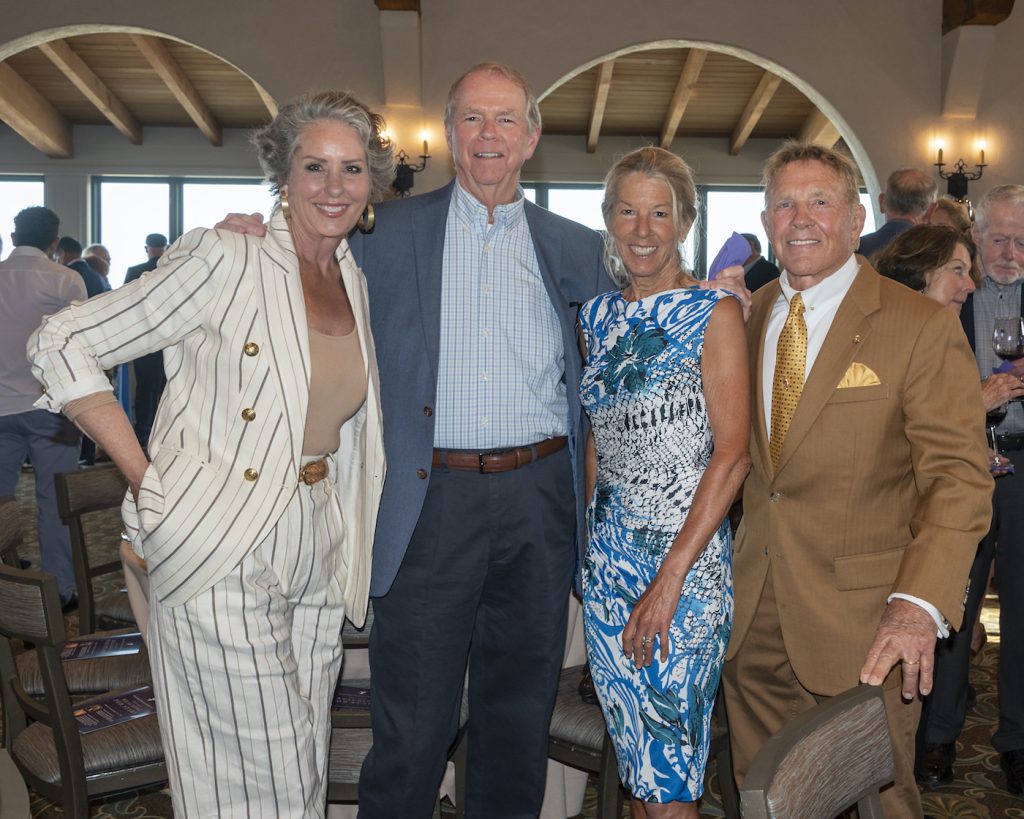 Samantha Chavoya, now 20 years old, shared her experiences with YFS and in particular how Noah's Anchorage Youth Crisis Center became her home during her time of homelessness. All were moved by her experiences of being homeless youth and the concurrent issues it brought. Her personal strength was evident as she finished high school ahead of time, got placed as an intern at Kingdom Causes – an organization that helps others stay off the street – and is seeking to further her education to help others with similar life situations as she had.
Andrew Firestone led the live auction and ask at the dinner, raising approximately $20K, however the funding goal is $60,000. Needed donations can be made via link in 411.
The semi-formal event was attended by friends of the Y, local business supporters, and its board members. Noted at the event were Bob and Patty Bryant, Laurie Leis, Channel Islands YMCA President & CEO Margo Byrne, Jennifer Napoli, Marie McCall, Victoria Lindstrom, Jennifer Heinen-Stiffler, Carolyn Williams, Al and Marsha Roberson, Phileen Jones, Lis Wiehl, Steve and Marilyn Gutsche, Lynn and Roger Karlson, City Councilman Eric Friedman, Supervisor Das Williams,and Helene Schneider.
411: www.ciymca.org/give
Established in 1887, the Channel Islands YMCA is a charitable organization of seven YMCA branches serving Santa Barbara and Ventura counties including: Camarillo Family YMCA, Lompoc Family YMCA, Montecito Family YMCA, Santa Barbara Family YMCA, Stuart C. Gildred Family YMCA in Santa Ynez, Ventura Family YMCA, and Youth and Family Services YMCA.
You might also be interested in...