Storyteller Children's Center: 200 Community Members Attend 9th Annual Lunch with Love Event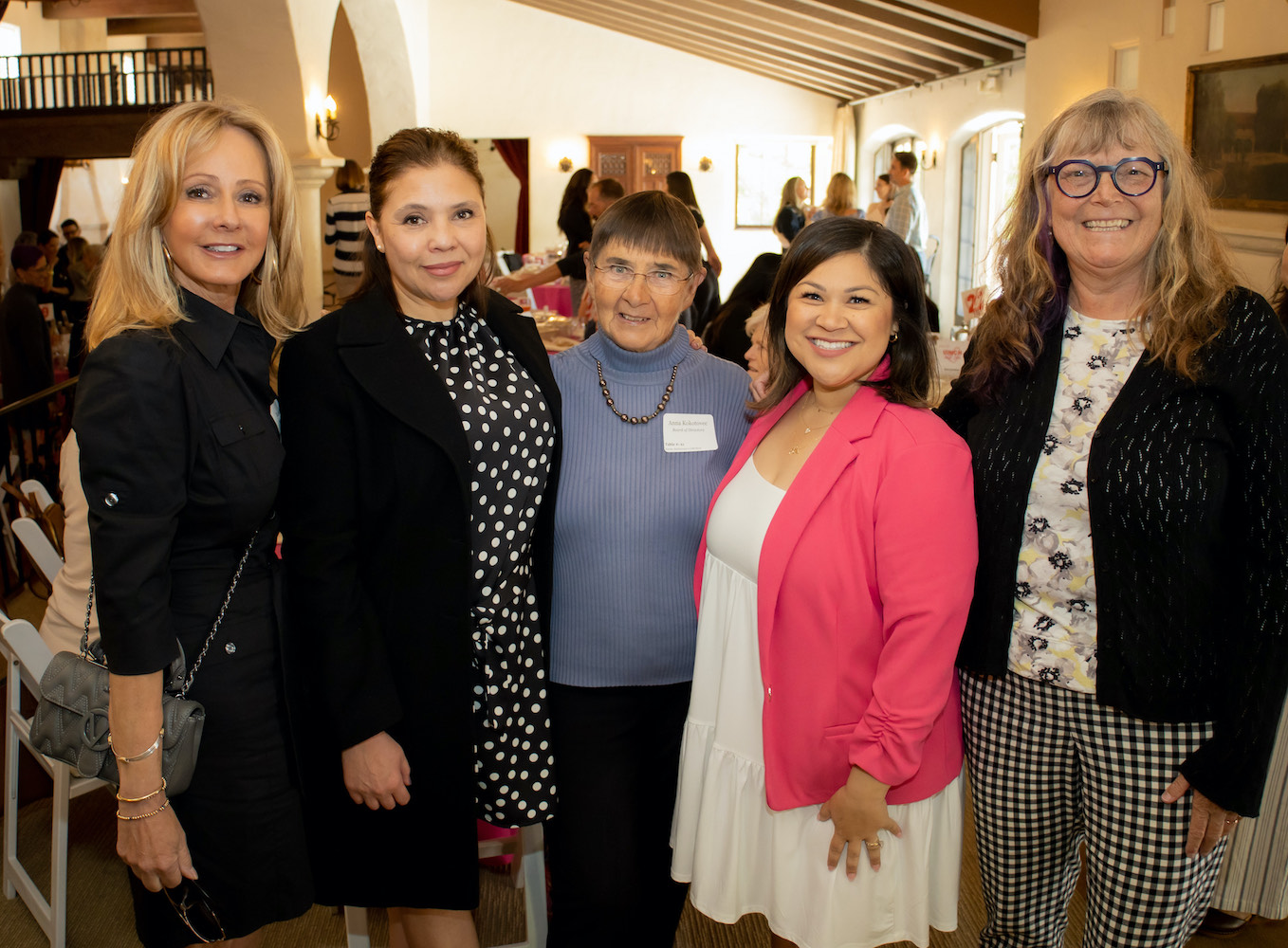 On April 13, 2023, the Santa Barbara Woman's Club-Rockwood was abuzz with excitement as 200 community members came together to celebrate the 9th annual Lunch with Love event, hosted by Storyteller Children's Center. Among the distinguished guests were Santa Barbara County Supervisor Laura Capps, Santa Barbara Mayor Randy Rowse, Santa Barbara City Police Chief Kelly Ann Gordon, and Santa Barbara Fire Chief Chris Mailes, who all joined in commemorating Storyteller's 35 years of dedicated service to educating the most vulnerable children in our community.
Storyteller Children's Center provides high quality, no-cost early childhood education to children facing adverse circumstances so early in life that it often leads to lasting trauma. The organization serves to break the cycle of poverty and trauma by maximizing the social-emotional and academic development of our community's most vulnerable children so that they are on par with their peers when they enter the school system. Storyteller also fosters growing brains and bodies by providing two nutritious meals and a snack daily, medical, dental, and vision screenings, and comprehensive support services for the program's families.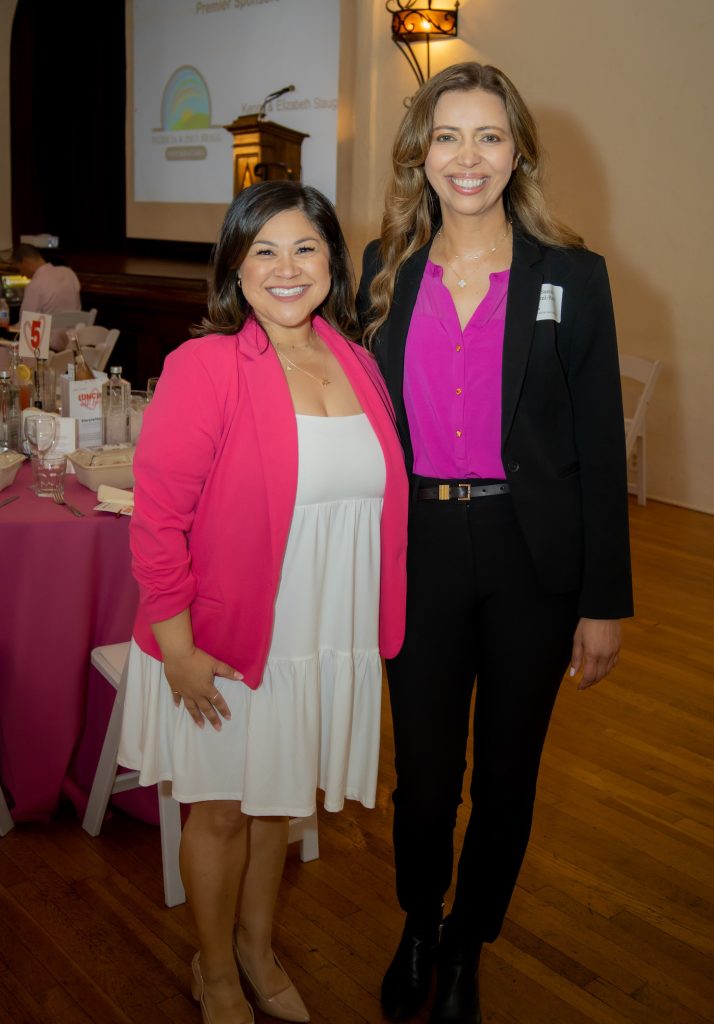 "One hundred percent of our students are living below the poverty line, 90 percent are people of color, and 62 percent are experiencing housing insecurity" said Executive Director Dr. Gabriella Garcia. "By providing these services, we ensure that our community's most vulnerable children receive access to critical care that they might otherwise go without."
In a heart-stirring video, the father of a former Storyteller student said, "Knowing some of the families and their situations, [being at Storyteller] is the safest eight hours some kids get in their day. Words fall short for things like this. Seeing the difference in my kids and other kids that did find a place to belong here, and felt like their community wanted them, and did feel like they were supported – it's night and day. I've made it my mission to pay it forward."
"Trauma often accompanies poverty, and so it's through a trauma-informed lens that we interact with our students, strengthen families, and foster growing brains," said Dr. Garcia. "We want to elevate the entire family by partnering with them, because it's by giving both children and parents the proper tools that we can help change the trajectory of their lives."
Dr. Samira Kayumi-Rashti, a board-certified pediatrician at the Children's Medical Clinic of Santa Barbara and an active member of the board of directors for the Central Coast Medical Association, was the event's keynote speaker. She explained how experiences in the early years of childhood directly affect brain formation in a way that later experiences do not, reiterating why the work done by Storyteller Children's Center is so critical in shaping the physical structure of a child's developing brain.
"It's the interaction between biology and environment that builds the capacities to cope with adversity and overcome threats to healthy development. No matter the source of hardship, the single most common factor for children who end up doing well is having the support of at least one stable and committed relationship with a parent, caregiver, or another adult," she said. When reflecting on the impact of Storyteller's work on the entire community, Dr. Kayumi-Rashti noted, "The well-being of all of us depends on the well-being of those with the least."
With two residential-style campuses providing students with a sense of home, Storyteller is proud to deliver year-round education and behavioral and emotional support through their strong partnerships with influential local nonprofits, including Family Service Agency of Santa Barbara County, Family Support Services, and CALM.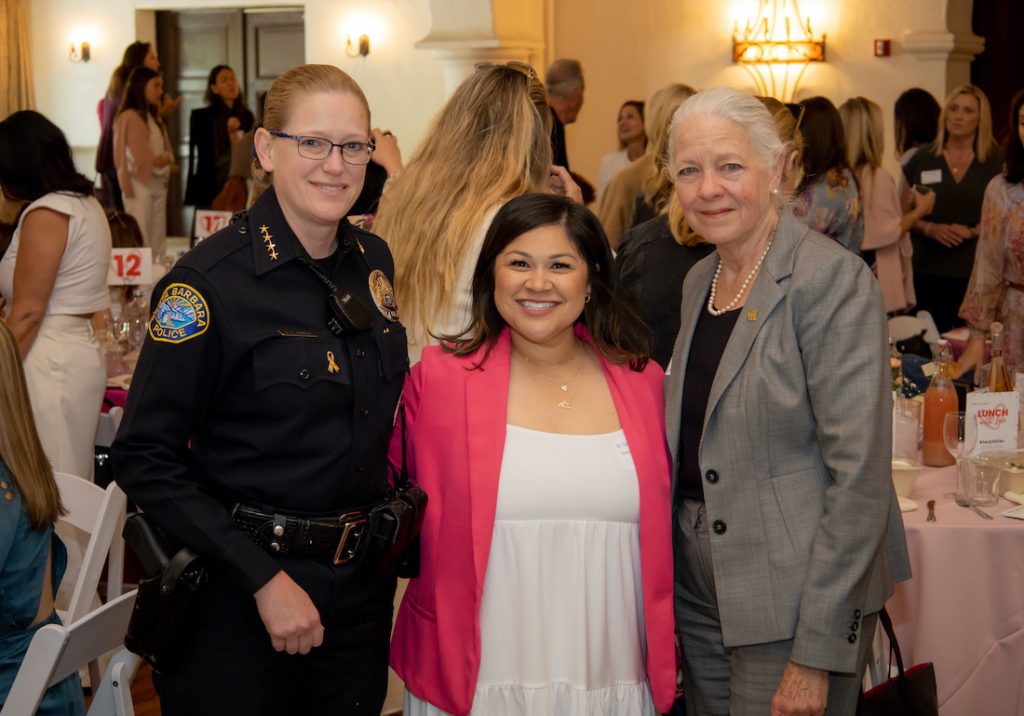 Storyteller, which informally began its mission over 35 years ago as a roped-off section in the Transition House parking lot, announced that it would be implementing a new addition to its existing two campuses by bringing its expertise to Transition House's infant/toddler program. "It's fitting that we can bring our services back to where our mission was rooted – and where we are needed most," said Dr. Garcia. Storyteller at Transition House Care Center will be a new addition to Storyteller's existing two campuses on State and De La Vina streets, where they currently serve more than 85 vulnerable children and their families each year.
The Lunch with Love event not only celebrated Storyteller's achievements, but also highlighted the ongoing need to support vulnerable children in the community. Although Storyteller receives government grants, "60 percent of our budget comes from community donations," noted Dr. Garcia. She broke it down for the audience: a $55 donation helps fund one full day for one child; $1,650 helps fund one entire month for a child; $2,500 helps feed one child in the program for an entire year; $5,000 helps fund one month of family support services for all our families; $10,000 helps fund six months of education and services for one child; and $25,000 helps fund four months of mental health services for teachers, children and families.
The 9th annual Lunch With Love event, complete with hot pink tablecloths, a light lunch, and individually wrapped chocolate chip cookies for each guest, was made possible by generous community sponsors and local businesses including the Patricia and Paul Bragg Foundation, Kenny and Elizabeth Slaught, Bartlett, Pringle & Wolf LLP, Anna and Petar Kokotovic, Carrie Towbes and John Lewis, Michael and Liat Wasserman, UBS Financial Services, Inc., Dr. Patricia Madrigal, Craig and Amy Zimmerman, and American Riviera bank. The event was generously supported by local vendors Duo Marketplace, Ella's Cocktails, Felici Events, Just 4 Fun Party Rentals, Merci Montecito, and Valeria Haro Photography.
Storyteller will host its annual gala in the fall of 2023.
If you wish to donate to Storyteller Children's Center, please visit www.storytellercenter.org.
You might also be interested in...