Ready to Rally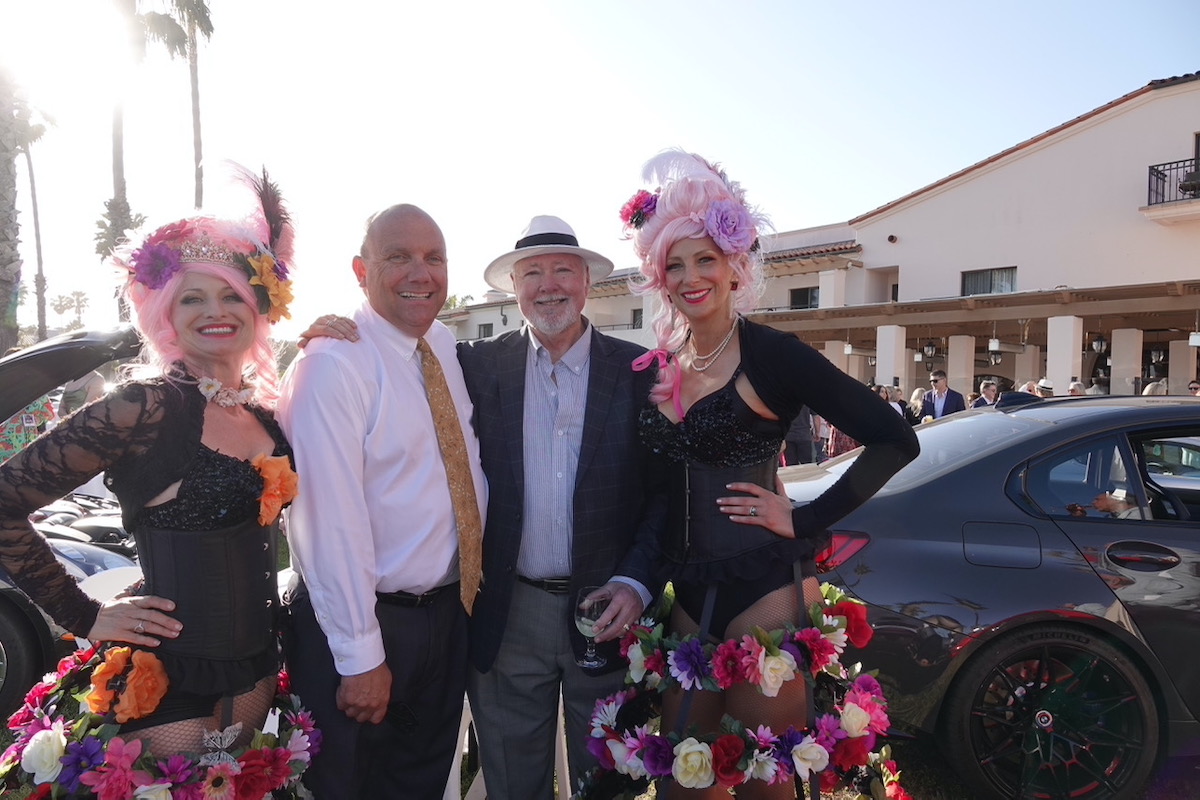 Millions of dollars worth of mechanical horsepower scattered across the lush lawns of the Hilton when the 8th annual Rally4Kids culminated at the oceanside hostelry –  raising more than $382,000 for the United Boys & Girls Clubs of Santa Barbara County.
Ferraris, Lamborghinis, Bentleys, Jaguars, McLarens, Porsches and Aston Martins were just some of the pricey marques on show as more than 60 cars finished the 150-mile one day Central Coast rally, culminating with a gala Riviera Nights-themed dinner in the hotel's rotunda, co-chaired by Monte and Maria Wilson.
"It has been a record-breaking day in many ways with record sponsorship, entries, and the monies raised," enthused Monte. "We couldn't have hoped for a better day."
Misty Hammer, widow of the Montecito car collector and philanthropist Michael Hammer, accepted a special award in recognition of the millions Michael, who died in November of a brain tumor at the all-too-early age of 67, donated to the organization over the years, while Number One – his car number in the rally – was officially retired.
The first recipient of the Spirit of Rally4Kids Award was Jim Crook.
The ubiquitous Andrew Firestone was gala emcee and auctioneer, with his son Master Brooks Firestone acting as a spotter for bidders. Lots included tickets to Lionel Richie's "Sing a Song All Night Long Tour" with Earth, Wind & Fire; an Azure Seas yacht cruise for 36 guests; a Rosewood Miramar escape and dinner at Olio e Limone; and an ultimate getaway package to Hawaii, Alaska, Costa Rica, or Belize with round-trip flights on Alaska Airlines.
Among the 315 guests were Michael Baker, CEO of United Boys and Girls Club of SB County, rally master John Demboski, Pat Nesbitt, Tom and Karla Parker, Roger and Debby Aceves, KEYT-TV co-anchors C.J. Ward and Beth Farnsworth, polo player Jake Klentner, Travis Twining, Helene Schneider, Kimi Matar, Maria McCall, Adam McKaig, Peter Hilf, George and Laurie Leis, Dana and Andrea Newquist, Terry and Kelly Pillow, Brendon Twigden, Teresa Kuskey Nowak and Rick Oshay, David Edelman, Brenda Blalock, Mike Stoker, and the ubiquitous TV reporter John Palminteri.
You might also be interested in...