Profant Foundation Fashion Show at SB Woman's Club Luncheon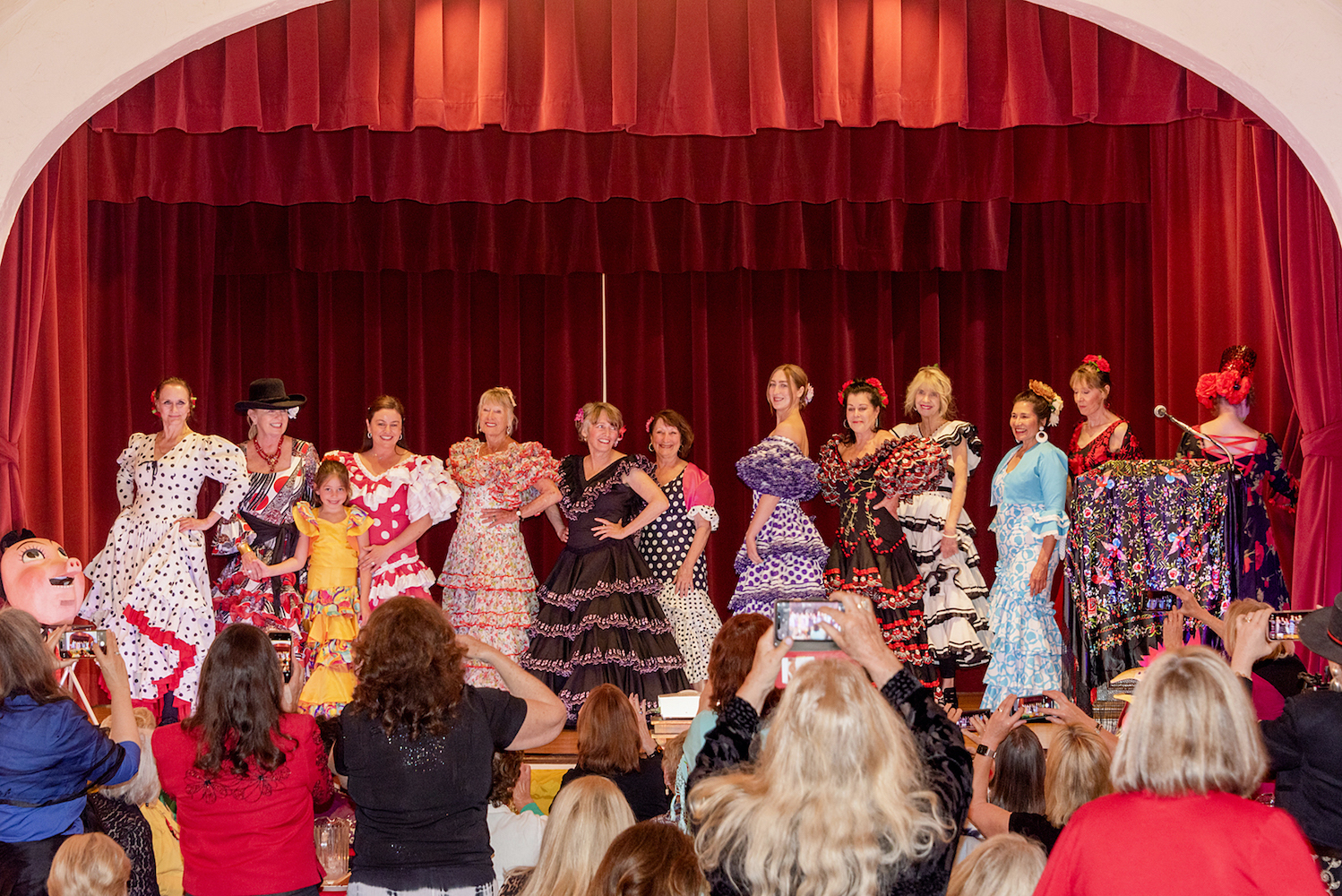 The SB Woman's Club at Rockwood hosted a Fiesta fashion show-luncheon on April 19th. The Profant Foundation for the Arts donated their Vintage Fiesta Costume Collection and the models were members of the SB Woman's Club.
During the luncheon and reception, a slide show depicting the history of the Profant family and their involvement in Fiesta over the years was shown. It featured the story of John Profant, their father, a José Moneró dancer, who met their mother during Fiesta at the El Paseo restaurant circa 1950. In John's honor, his four daughters – Michèle, Marie, Musette, and Mignonne, and his wife, Lyn – established their foundation, which helps artists of all ages in the community through scholarships. To date they have awarded over $250,000 in scholarships to preserve the culture of Santa Barbara. John's father and mother, Dr. Henry and Mabel Profant, helped found the Community Arts Music Association (CAMA), and supported the Music Academy of the West, SB Woman's Club, and Old Spanish Days.
After lunch, Musette narrated the fashion show. The models first showed the vintage shawls, and then returned wearing full fiesta dress costumes. The dresses were made from organza, silk, linen, lace, and embroidery from Seville (Andalusia), Spain. The fashion show finale featured all the models on stage for photo ops.
Noted at the luncheon along with Marie, Musette,and Michèle Profant were SB Woman's Club President Cevin Cathell, Julie Morrow, Sue Ziliotto, Cindy Gracey, Mary Gates, event chair Dana Hansen, Brenda Blalock, Jill Nida, and SBTV Channel 17's Erik Davis, a former Fiesta El Presidente.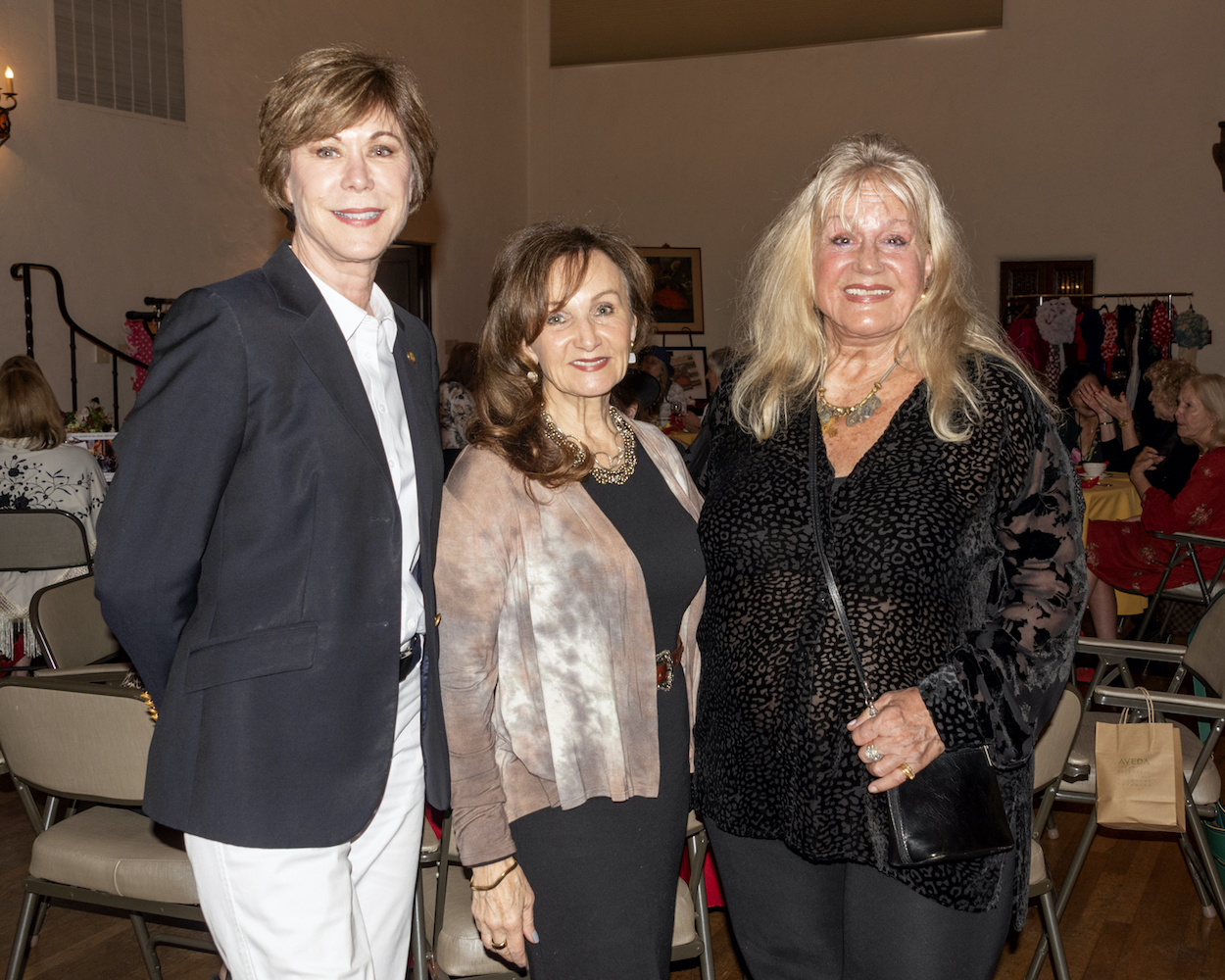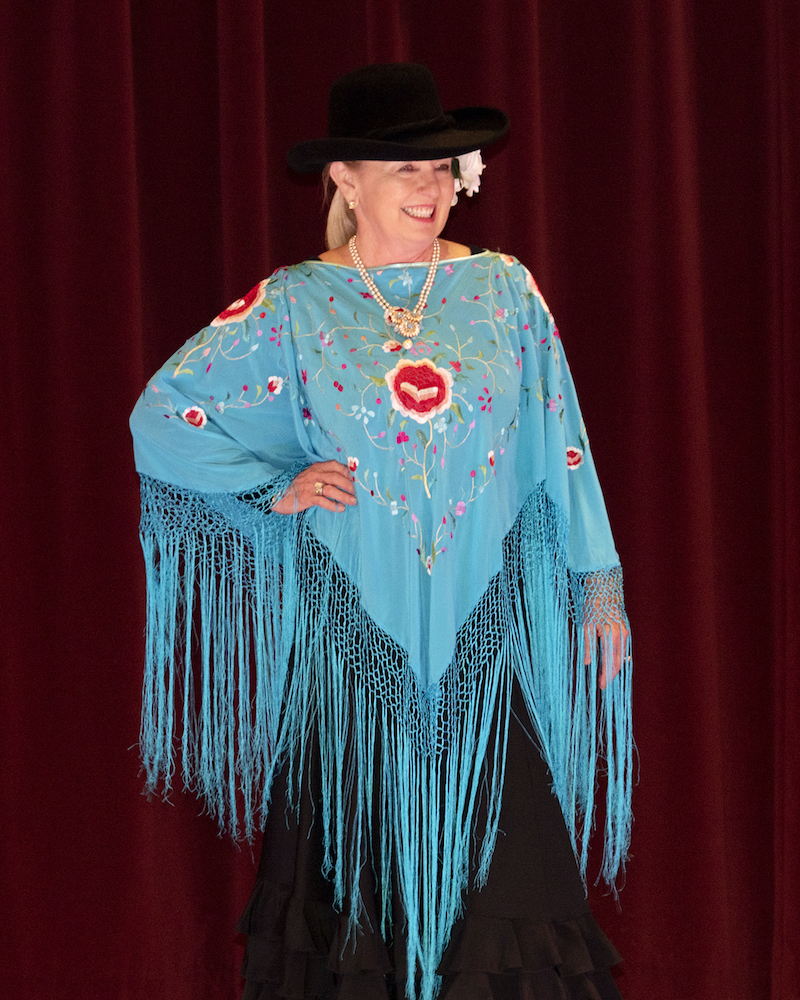 You might also be interested in...