Larry J. Feinberg x Michael G. Wilson Director's Dialogue SBMA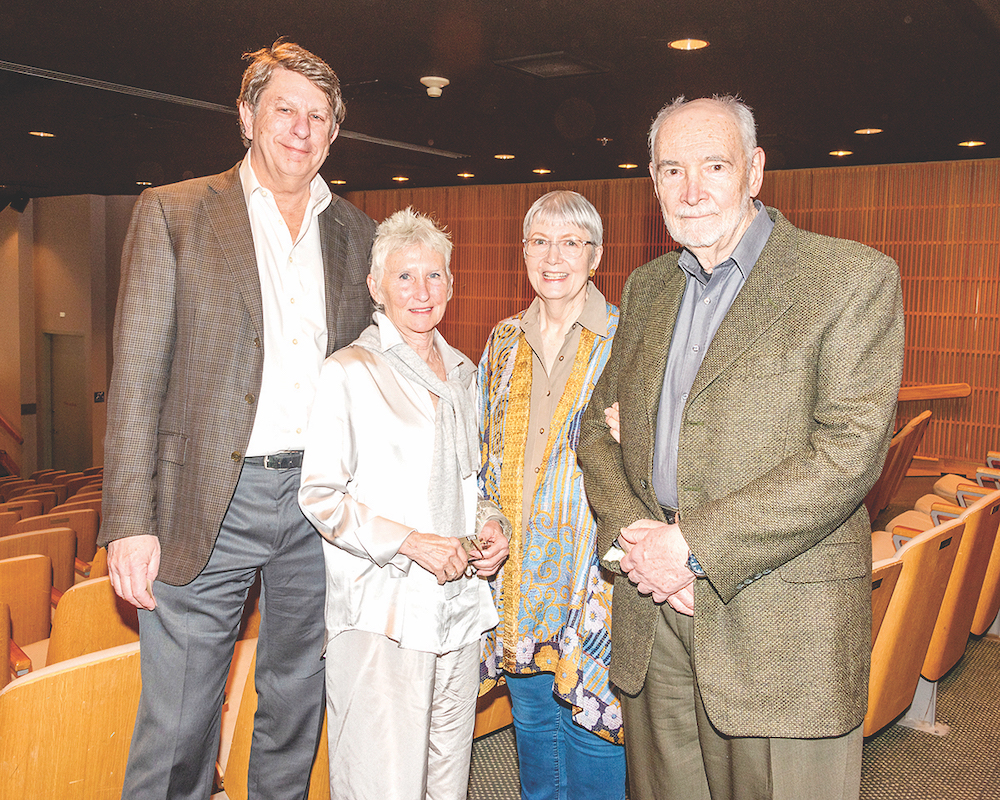 The SB Museum (SBMA) of Art's Robert and Mercedes Eichholz Director Larry J. Feinberg hosted his Director's Dialogue with Michael G. Wilson, renowned and accoladed screenwriter and producer of the James Bond film series since 1979 with his sister Barbara Broccoli. Both were recently promoted from OBE to Commander of the Order of the British Empire "For services to Film, to Drama, to Philanthropy and to Skills".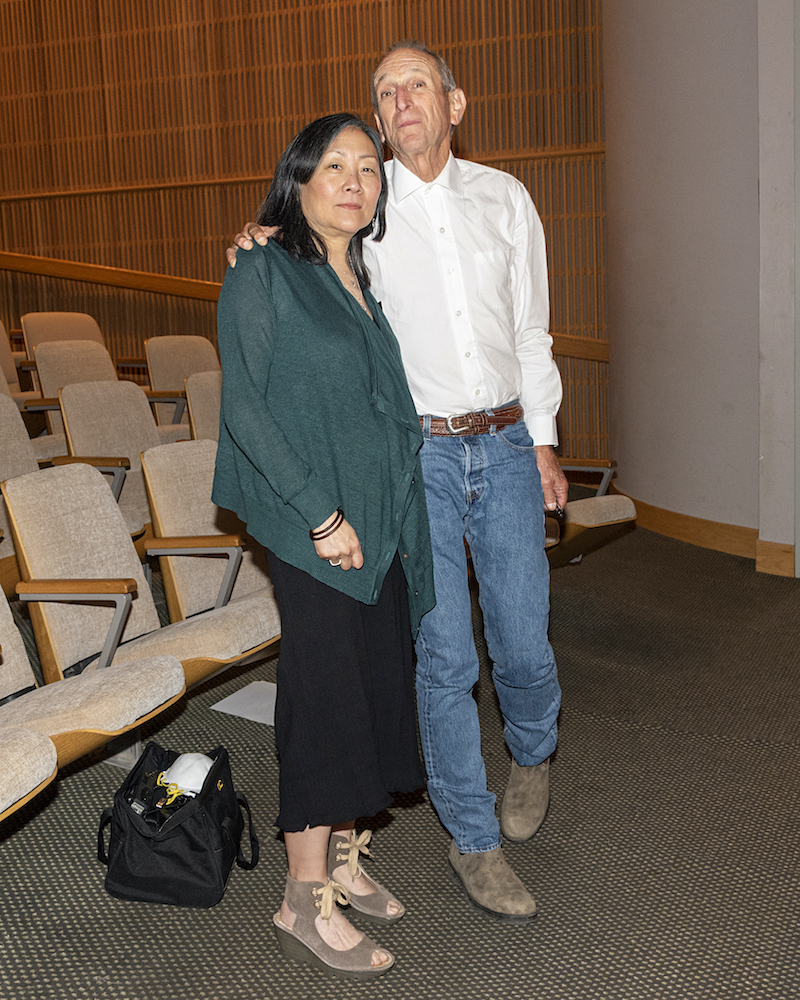 He is currently president of EON Productions Ltd. and Chairman and President of Danjaq, LLC and divides his time between London and Los Angeles, developing and producing film, television, and theatre productions. The SBMA event – open to upper-level museum members and perhaps the last for this recently retired director – was held at the museum's Mary Craig Auditorium Friday, April 21, with a formal reception.
Attendees were given a close-up view of Wilson and his wife Jane's contributions to the SBMA. Both are avid collectors of prints and photographs and established their collection formally at their Wilson Centre for Photography in London. Wilson said their collection is focused on 19th century and modern century works.
Wilson shared that he began collecting first edition books upon graduating from college and moved quickly to books printed before the 1500's. After meeting Lucien Goldschmidt, a NYC collector of rare books, prints and photography, Wilson became keen on photography. Other curiosities of his collection include 3,500 lithographs done by Honoré Daumier which he donated in full to the SBMA. He mentioned that collecting photographs was popular during WWI and again in the 1970s. Both Feinberg and Wilson agreed that today there is a deficit of the "dealer-scholar" – art dealers who were so well versed on art and photography they were considered scholars of the same.
Highlights of Wilson's exhibitions he led at the SMBA included 101 Years of California Photography (1992), Photographs of Egypt (1994), Photographs of the Hold Land (1997), and Portraits of the World's Peoples (2004).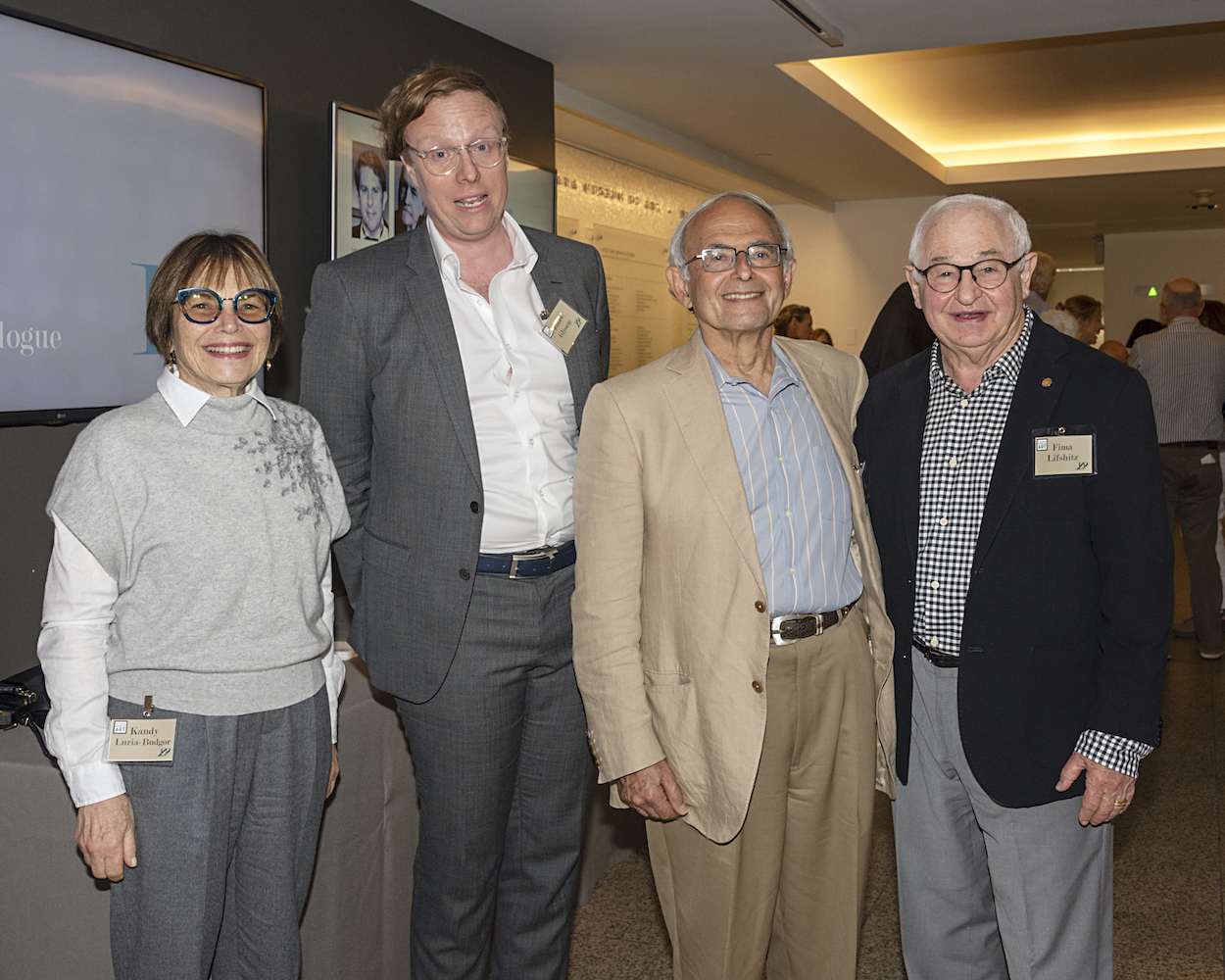 Wilson previewed his exhibition of his own photography which opened the next day at Rose Gallery in the Bergamot Station Art Center in Santa Monica. He showed slides of works titled, The Last Supper – a modern take on Caravaggio's The Calling of Saint Matthew – and another image of the Rose Gallery with people fluidly moving through it.
Wilson concluded with a Q&A, and stated, "The camera changed our whole perception of the world, like the printing press years prior."
Wilson is currently serving as a Trustee on – and was previously a member of – the Santa Barbara Museum of Art's Board of Trustees from 1993 to 1999. He has a B.S. in Engineering from Harvey Mudd College, Claremont, CA, and a J.D. from Stanford Law School.
Noted attendees were Jane Wilson, Starr Siegele, Kandy Luria-Budgor and Beno Budgor, Dr. Fima Lifshitz, Susan and Bruce Worster, Sparky Greene, SBMA Deputy Director and Chief Curator Eik Kahng PhD, and SBMA Curator of Contemporary Art James Glisson.
You might also be interested in...