Wine Helping People Helping People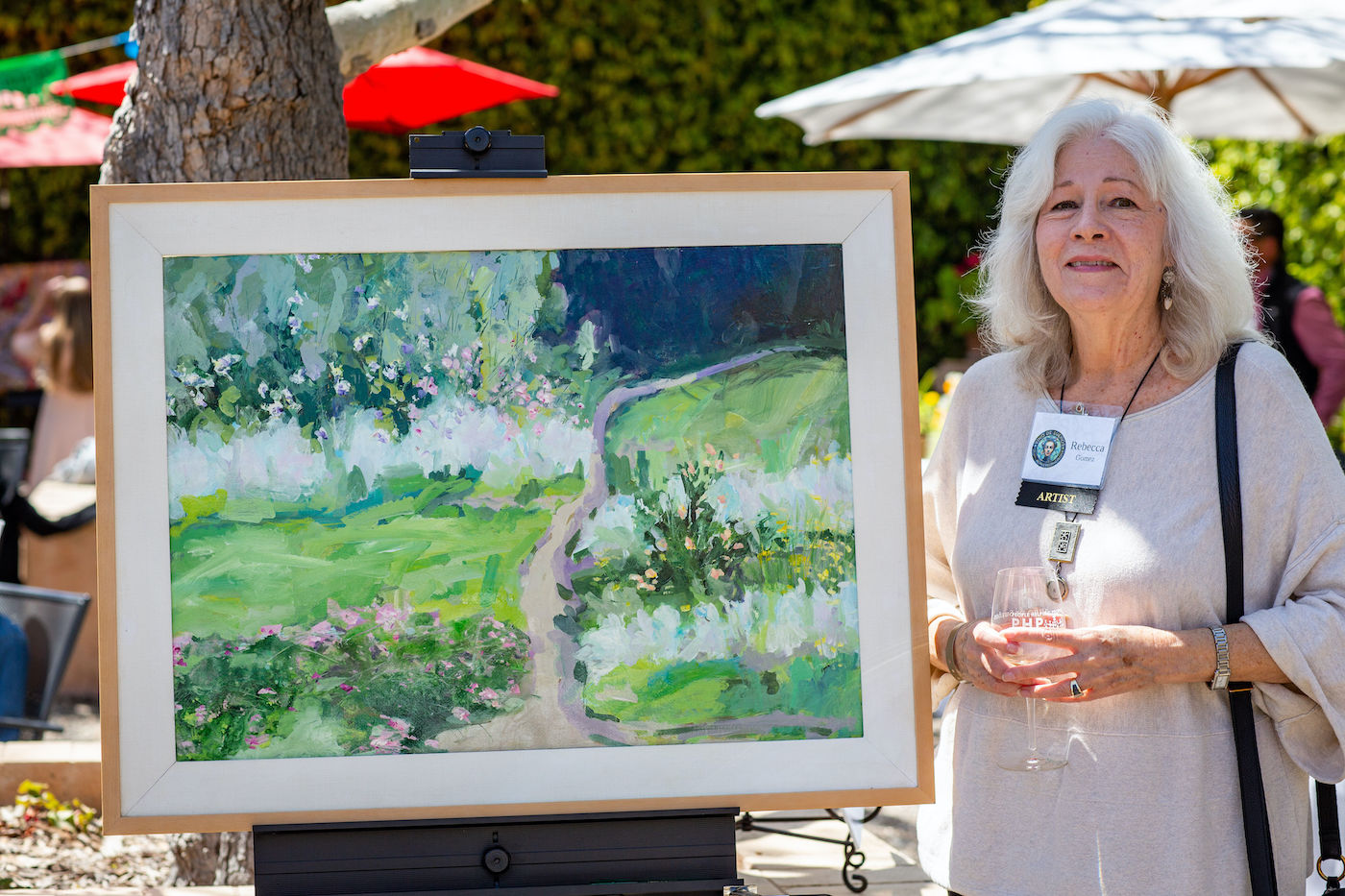 To Santa Ynez for People Helping People's annual Vino de Sueños at Fred Brander's vineyard, supporting farm workers with lifesaving services – which raised $35,000.
Founding vineyards of the popular event include Alma Rosa, Clos Pepe, Foxen, Feliz Noche, Presidio, Longoria, and Buttonwood. Vino de Sueños features artisanal food, wines, dynamic paintings and sculpture, and live music
"Celebrating Synergy" was this year's theme with artists including Chris Chapman, Pat Roberts, Susan Belloni, Peggy Brierton, Jim Farnum, Kevin Gleason, Rebecca Gomez, Sharon Tate, Seyburn Zorthian, and William Galzerano.
Local chefs included Jake Francis of the Valley Piggery, the Los Olivos Wine & Merchant Cafe, culinary event director Jamie Edlin, and the Corner House Cafe.
A delightful day out for a good cause with more than 200 guests.
The Royal Warbler
Santa Barbara warbler Katy Perry has now got the official seal of royal approval!
The former Dos Pueblos High student, 37, is taking center stage along with fellow singer Lionel Richie and global opera star Andrea Bocelli at a concert at historic Windsor Castle celebrating King Charles III's coronation next month.
More than 20,000 members of the public will attend the show 24 hours after the monarch's crowning at Westminster Abbey, according to the U.K.'s BBC.
It comes less than a year after the concert to mark Queen Elizabeth II's Platinum Jubilee, which included music from Duran Duran, Diana Ross, and Queen.
The dazzling show at Windsor will have a 70-piece orchestra, a house band made up of the massed Bands of the Guards' Household Division, and the Countess of Wessex's String Orchestra.
Landmarks and locations around the U.K. will also be lit up with lasers, drone displays, and illuminations.
As for Katy, no doubt she is practicing her curtsy to His Majesty as I write. I am also reliably informed she will be bunking in Buckingham Palace during her appearance.
Not too shabby….
You might also be interested in...