Tydes Restaurant to be Open to the Public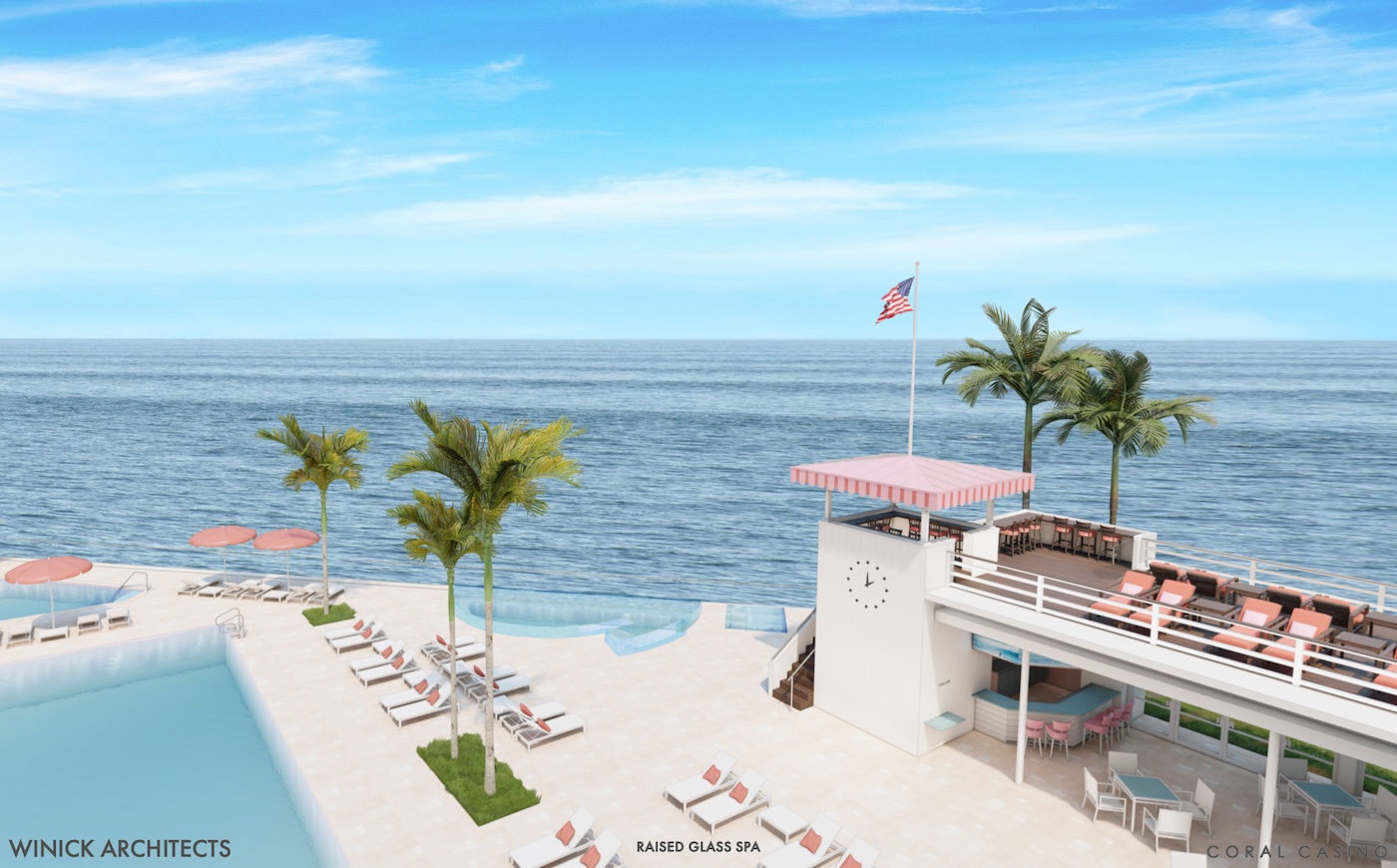 With a hopeful intention of reopening later this summer, the Coral Casino operations team was in front of Montecito Planning Commission last week – asking for amendments to two of its 92 conditions of operation of the Biltmore Hotel and Coral Casino Development Plan, which were originally approved in 2005. 
The proposed amendments include reducing the number of hotel rooms at the nearby Biltmore Hotel from a maximum of 229 to 192, as well as allowing limited public use – 265 members of the public per day – of the existing second floor restaurant at the Coral Casino, currently operating as Tydes. In addition, the proposed changes to the CDP include eliminating use of the Coral Casino by Biltmore hotel guests and their guests, reducing the number of allotted monthly memberships to reciprocal clubs, and eliminating the seasonal membership allowance for Biltmore guests.
County staff reported to the Commission that traffic studies show that there will be a reduction in parking demand and a net reduction in average daily vehicle trips and peak hour trips, in large part due to the reduction in guest rooms at the Biltmore.
Ty Warner Hotels & Resorts spokesperson Bill Medel told the Commission that the limited Coral Casino private member community of 600 families limits a viable business model for an award-winning restaurant. "In order to have a thriving restaurant and provide stable jobs, we believe having more covers would be able to do that," he said, adding that having a publicly-accessible restaurant on the beach aligns with the spirit and intent of the Coastal Act. Medel went on to say that many members are happy that the Club will change to members-only, instead of being able to be accessed by Biltmore's guests and their visitors. "We think we are making it a better club for members," Medel said.
Medel summarized the improvements currently taking place at the Coral Casino for an impending reopening, including expansion of Fins, the Club's take-out juice bar, relocation and enlargement of the children's pool, relocation of the spa and an added plunge pool, addition of a new member's rooftop lounge, and upgrading of the private dining room.
As of March 2022, Coral Casino is now under owner Ty Warner's management instead of the Four Seasons. Warner's team insists that the Biltmore – which is still under Four Seasons' management and has been closed since March 2020 – will reopen, but there is no reopening date established at this time. Maintenance and upgrades to that property are also taking place now.
The Montecito Planning Commission voted 2-1 to approve the amendments, with Commissioners Bob Kupiec and Marshall Miller in support and newly-seated Commissioner Sandy Stahl in opposition. Commissioner Ron Pulice abstained from the agenda item. (Editor's Note: shortly before press time, the approved amendments were appealed; we'll have more in a
future edition.)
The Coral Casino is located at 1281 Channel Drive in Montecito.
You might also be interested in...