Pearl Chase Society Kicks Off Kellam de Forest Speaker Series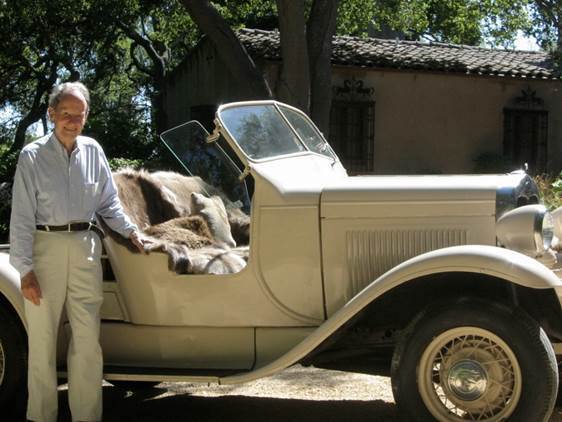 Of all its meaningful community members, Pearl Chase has left one of the biggest impressions on our area, helping shape the way this town looks and feels. The Pearl Chase Society, founded in 1995, is an all-volunteer nonprofit conservancy focused on continuing Chase's legacy. Kellam de Forest, son of influential landscape architects Lockwood de Forest and Elizabeth Kellam de Forest, was one of its founding members. Kellam sadly passed on January 19, 2021, from COVID-19 complications, and the Society received many generous donations in his name after his passing. 
In his honor, the Pearl Chase Society is launching an ongoing series of monthly talks, the Kellam de Forest Speaker Series. These hour-long talks will be held on the second Friday of each month at the Carrillo Recreation Center, 100 East Carrillo Street, at 6 pm.
Kellam established de Forest Research Company, an authenticity consulting firm for films and television. Kellam worked on the original Star Trek series and countless other movies and shows, becoming known as "Hollywood's Answer Man." Often going uncredited for the firm's contributions, Kellam's accomplishments are somewhat unfamiliar in the area.
"We will present speakers who will address topics close to Kellam's heart, causes he would have supported, the history of Santa Barbara, and the individuals who established Santa Barbara as a uniquely beautiful and culturally rich community," said Cheri Rae, Pearl Chase Society Board Member.
To kick off the series, Rick Closson will host the first April 14 talk on the life and impact of Kellam de Forest. In May, Rae herself will speak about the background and cultural impact of the historical Carrillo Recreation Center, where the talks are to be held. June will feature Douglas Woods, author of The California Casa, who will discuss the Spanish Colonial Revival architectural style – which was also a particular favorite of Kellam – that defines the distinct look and feel of this area.
To reserve a seat, please call 805-403-7053. Seating is limited.
You might also be interested in...