First Quarter Real Estate Update for Montecito's 93108
The rain has stopped and the sun has been shining for several days in a row now – which is a relief. Creeks are relaxing, as are residents. Montecito and her flood and debris flow prevention steps clearly worked during the larger storms that presented themselves this first quarter of 2023. What a wet and wild winter it has been. 
On January 9th of this year during the mandatory evacuation, I drove away with family in car just as the freeways were being shut down. Rain was pouring down as we left town, muddy water cascading onto the 101 through the fence at Tiburon Bay Lane… but all is well in the land of the little mountain (the basic Spanish translation of Montecito). Well, our mountains are not that small… I've climbed them over the years and… but I digress.
This first quarter of rainy days aside (and evacuations hopefully in our rearview mirror), Montecito's Real Estate market had an awesome January through March in terms of sales prices going up and up for the most part. As time moves on, people are increasingly willing to pay higher and higher prices to live here. The days of buying a $2M fixer on an acre of land are gone – perhaps forever. A new vein of well-heeled buyers are showing locals what we've known all along; this is a very special place to live at most any price.
When reviewing home sales within the 93108 as tracked in the Multiple Listing Service (MLS) over the past few years, one can see the steady trend downward in sales volume from the height of the COVID crisis. Looking at first quarter sales over the past few years in Montecito's 93108, here is what I discovered.
– In the first quarter of 2021 there were 93 sales (nine sales over $10M).
– In 2022's first quarter, there were 63 sales (10 sales over $10M).
– And in the first quarter of 2023, there were 29 closed escrows (five sales over $10M).
– Normal sales volume for a first quarter (not counting COVID years 2020 to
2022) would be around 40 closed escrows.
Additionally, though the first quarter numbers are way down from the COVID Montecito Real Estate Boom, and even down from normal years in the MLS, there are certainly more off market sales happening now than ever before that bear consideration. Many of these transactions go unrecorded within the MLS, and thus fly below the radar. With the low housing inventory we've seen this past year or so, prospective homeowners seek privacy in their purchases even as realtors attempt to find homes for these anxious buyers. In this environment off market sales are becoming more and more frequent.
There is surely a balancing point where a "just enough" inventory does not flood the marketplace yet still offers enough variety for choosy buyers – but not so many choices that one can't decide between the options. Too many homes on the market will compel buyers to lowball. At the other end of the spectrum, a shortage of housing inventory creates the frenzy we see when a home that "everyone wants" hits the market. What is that home that everyone wants? Let's consider for now it's San Ysidro Ranch style, it's a modern farmhouse, it's Spanish in design… it's anything with a view and a nice yard. Just try and find a view property in Montecito under $5M. It does not exist right now.
Also consider that the lowest-priced home on the market in the 93108 at this moment is $2,699,000 (not on an acre and definitely no ocean view), and if you are in the market for a home in the 93108, at this time you have only 31 choices between $2.699 and $33M. There is nothing in the $8's, one home in the $7's, a few in the $5's and so on.
At this writing, there are a few homes available in Montecito's gated communities. These have been very popular during COVID for those seeking security, and a community amenities (tennis, pool, golf), lock-and-go lifestyle.
871 Deerpath Road – $5,995,000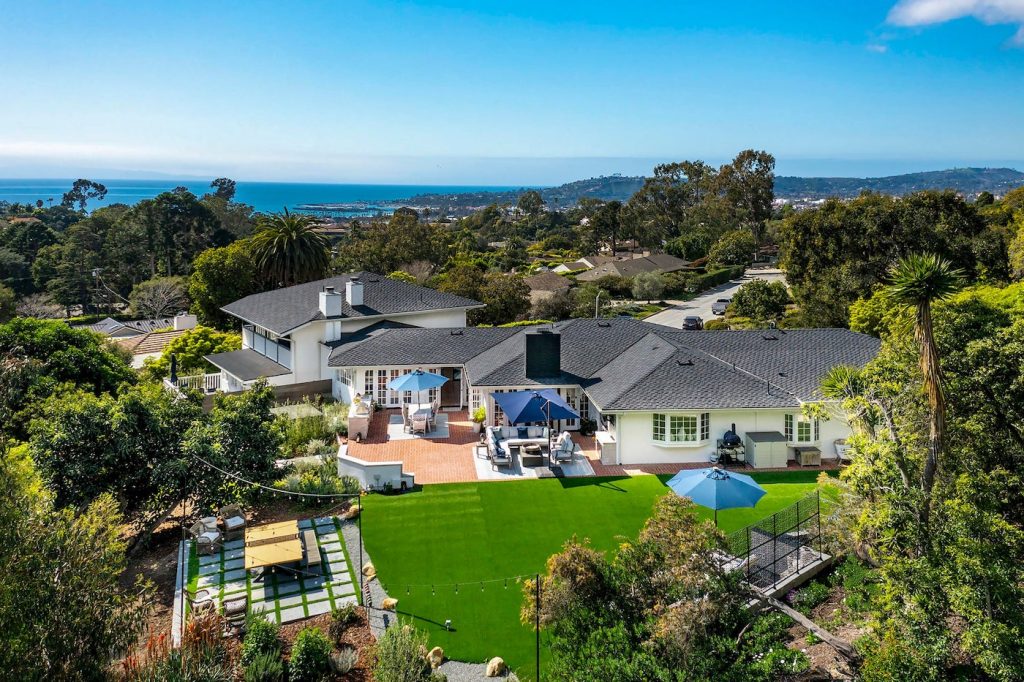 At the top of a cul-de-sac in the coveted Eucalyptus Hill neighborhood, this retreat provides ocean and harbor views along with easy access to the Montecito Villages, pristine beaches, and downtown Santa Barbara. The recently renovated single-level residence and fully permitted ADU on a private acre of estate-like grounds offers a perfect getaway in an ideal location.
High-end designer finishes are evident throughout the light-filled home, which features a cozy living/media room along with a fabulous great room – complete with a chef's kitchen, two fireplaces, and casual dining areas – that easily flows to outdoor spaces. There are four bedrooms in the main residence, highlighted by a romantic primary suite with a walk-in closet and luxurious bathroom. Additionally, there is a separate guest cottage complete with kitchen, mini-great room with ocean view terrace, two bedrooms, and a full bathroom along with a private yard.
166 Butterfly Lane – $6,195,000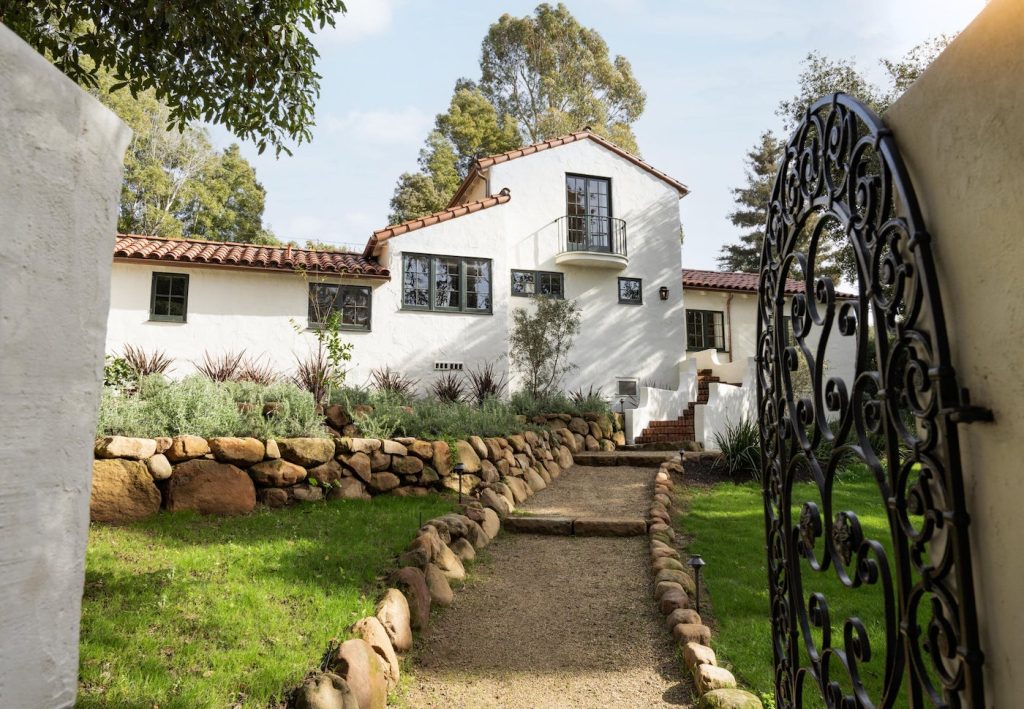 Welcome to this classic 1920s Spanish Colonial gem whose every space deserves a moment of pause. This pied-à-terre spares no expense on quality and thoughtful design. Nestled on a third-acre lot in the highly desirable Lower Village and within the Montecito Union School District, this architectural treasure just received an extensive restoration by Jennifer Miller Studios and is ready for a new owner.
The ultra-cozy home enjoys custom hardware, playful prints, elegant tile selections, beautiful lighting choices, French doors at every turn, and graceful archways that lead to the great room (the heart of the home). Enjoy the European-style kitchen, intimate formal dining room, brick entertaining terraces, and lush gardens. This home is just a few short blocks to Coast Village Road and our iconic Butterfly Beach – and is the only home on the market in the entire Middle Road neighborhood right now.
2005 Birnam Wood Drive – $7,495,000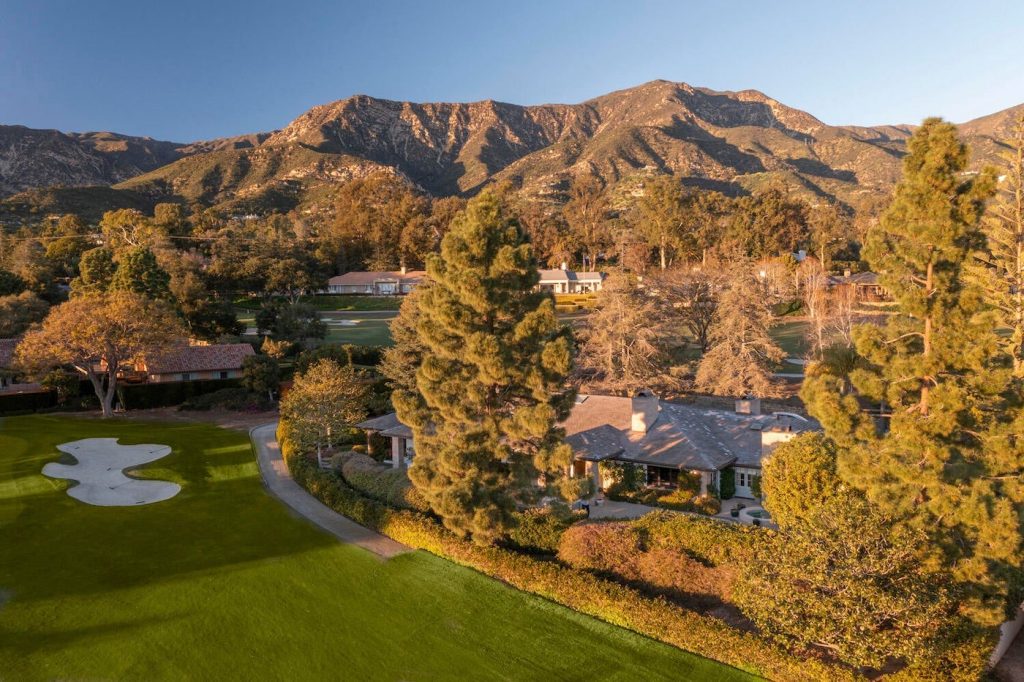 Privately set in the 24/7 guard-gated golf course community of Birnam Wood, and located on the 10th green, this gracious three-bedroom, three-and-a-half bathroom, nearly 5,000 square foot residence rests on a 1.06 acre lot. Inside the home, find spacious, sophisticated rooms and multiple fireplaces. Natural light cascades from a skylight above the chef's kitchen island, and the inviting breakfast area offers the perfect place to soak in the morning sun.
The light-filled primary suite enjoys a stone hearth fireplace, a spacious bath, heated marble floors, and a large walk-in closet. An expansive rear terrace celebrates the best aspects of Montecito's enviable climate. Lost your urge to cook? No problem… Birnam's beloved restaurant delivers! Skip the waiting list and join Birnam Wood Country Club today! Homes in Birnam Wood are located within the Montecito Union School District.
303 Meadowbrook Drive – $13,000,000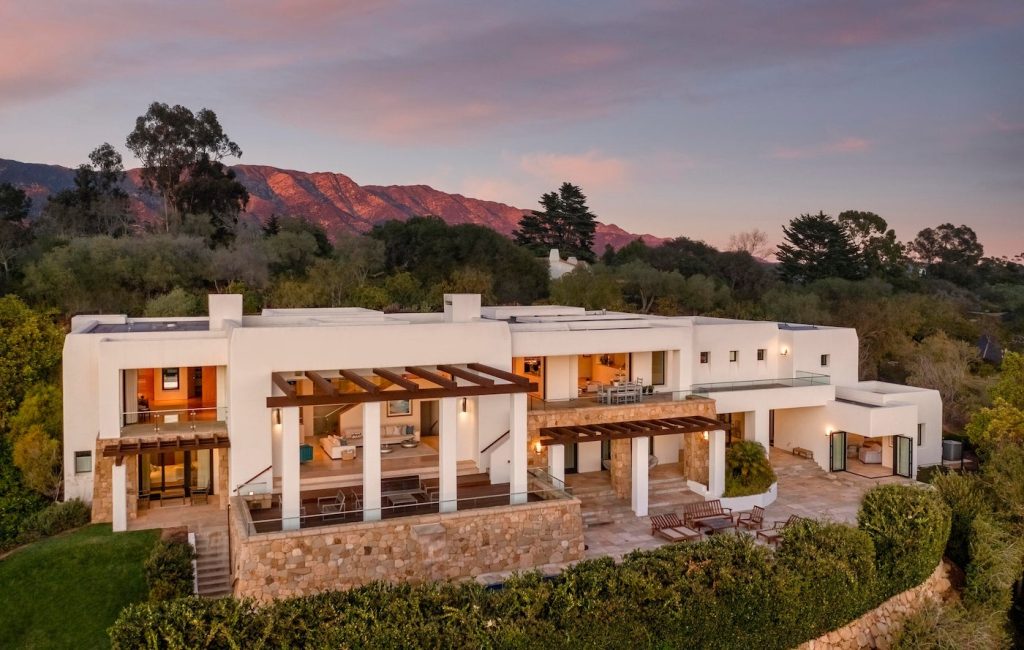 Did someone ask for ocean views, a swimming pool and privacy, all in Montecito's exclusive guard-gated Ennisbrook community? Well, here you have it. Enter this prestigious, 1.38-acre estate to be greeted by breathtaking ocean views. An entertainer's dream with an open floor plan, this home features walls of glass that retract for ideal SB indoor/outdoor living, and over 7,000 square feet of living space.
The primary suite, located on the main level, has a luxurious closet and spa-like bathroom. Four en-suite bedrooms on the lower level each boast access to the pool and gardens. Relax in the hot tub, chill on the Baja step, or swim your laps before heading into the pool house for a snack. Amenities at Ennisbrook include the clubhouse, tennis courts, and public pools – and all homes in this neighborhood are within the Montecito Union School District.
You might also be interested in...