Stradivarius, Sunset, and the Sea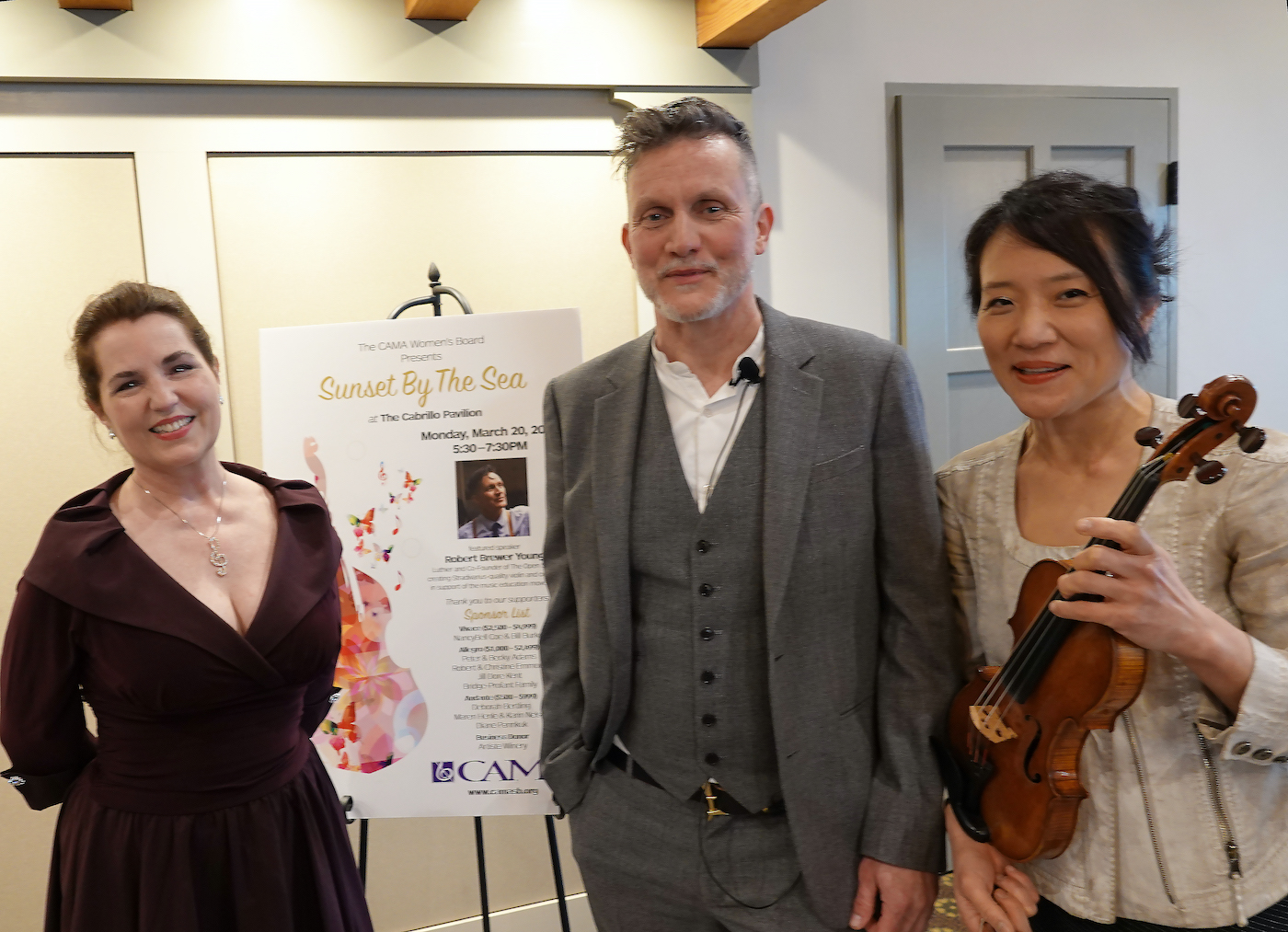 CAMA Women's Board threw its second annual Sunset by the Sea at the Cabrillo Pavilion, where London-based luthier and co-founder of The Open String, Robert Brewer Young, 56, talked about the famed 17th century Italian violin and cello maker Stradivarius, whose instruments have sold for millions of dollars.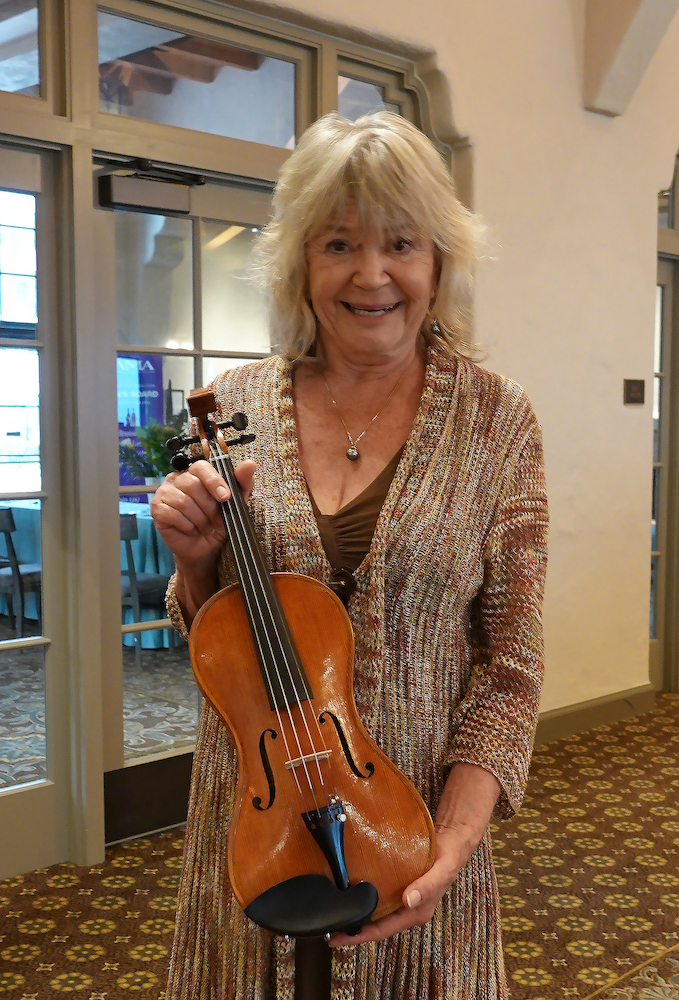 Young, who received traditional French training in violin-making studies in studios above New York's Carnegie Hall, now uses 21st century science to manufacture Stradivarius-quality instruments using spruce, willow, and maple construction – woods also used by other legendary makers such as Guarneri, Amati, and Goffriller, among others.
Using traditional techniques and Renaissance geometrical methods to recreate the harmonic properties, Young makes brand new instruments that have similar properties to those made in the 17th century. Since the 1990s he has provided the new inexpensive instruments to schools in New York and institutions for the blind in Manhattan and Calcutta, some that come in kit form for just three dollars!
To make his point, Lisa Lee – a graduate of the Curtis Institute of Music and a Fulbright Scholar who is currently on the faculty of the San Francisco Conservatory of Music – played a Stradivarius violin made when the maker was just 23, and another instrument completed in the style just 72 hours earlier with the help of Cambridge University's engineering department.
To the untrained ear there seemed very little difference in sound.
"But once children get these instruments, the success rate at school rises one hundred and fifty percent," Young declared.
The fun fête, co-chaired by Sue Adams and Musette Profant, and emceed by Mignonne Profant, attracted 75 supporters including Barbara Burger, Frank McGinity, Nina Dunbar, Robert and Christine Emmons, and Deborah Bertling, who has been president of the women's branch for four years and in June takes over as president of CAMA – the Community Arts Music Association – from Robert Montgomery.
Entertainment was provided by the Santa Barbara Strings with violist Mary Beth Woodruff, violinists Isabelle Kim and Zahra Clark, and cellist Evan Perez.
An event with many strings attached…
You might also be interested in...