Montecito Collective Opens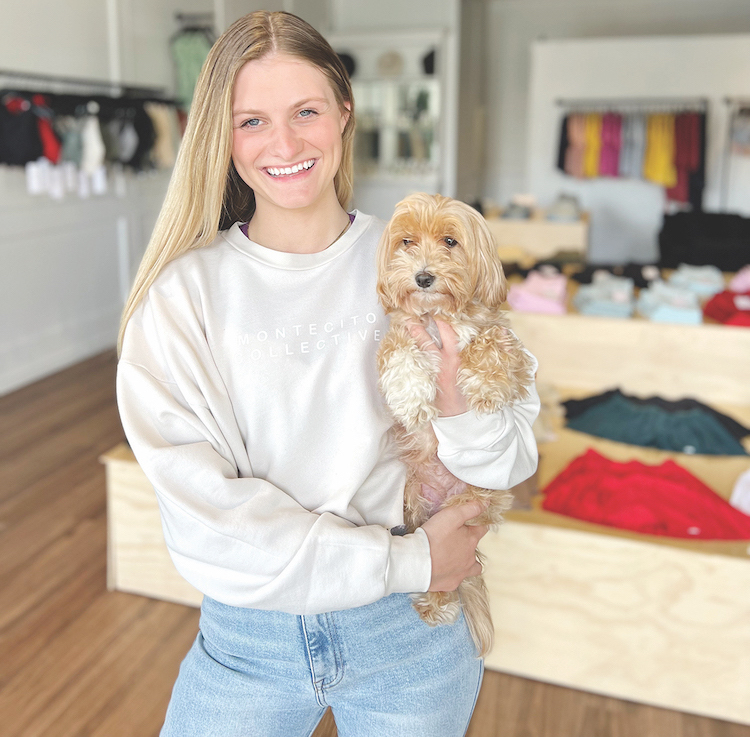 From candles to Coast Village: Montecito Collective, a small business owned by 25-year-old Virginia Barlow and her partner Daniel Heald, has opened a space at 1250 Coast Village Road next to Warner Group Architects. The business was founded in 2021 during the COVID-19 pandemic and started as a retailer of candles. Two short years later, the business now has two brick-and-mortar stores; the Coast Village location joins the flagship store in downtown Santa Barbara at Paseo Nuevo. 
"The goal was always to open a brick-and-mortar store in Montecito, and when this space became available, we went for it," Barlow told us earlier this week. When she was first getting the business off the ground, she would sell her luxury candles at artisan and farmers markets, and sold them wholesale to other retailers in order to build capital. "I knew I wanted to expand to clothing, and to offer a body-positive message in an industry that can be toxic," she said.
The shop is anchored by the popular brand, Alo Yoga; Montecito Collective is the largest retailer of the brand in the area, Barlow said. The "luxury-meets-performance" athletic brand offers yoga wear that is often worn beyond the studio, and includes leggings, shorts, pullovers, sports bras, and more. Other brands, all of which are ethically sourced and produced, include Pistols denim, Eberjey loungewear, Splendid, Varley, and Montecito Collective's own brand of biker shorts, sweats, hoodies, and more. "One goal is to offer affordable, long-lasting clothing that won't shrink or pill," Barlow said. The line is also made with organic cotton in small batches so there is no waste.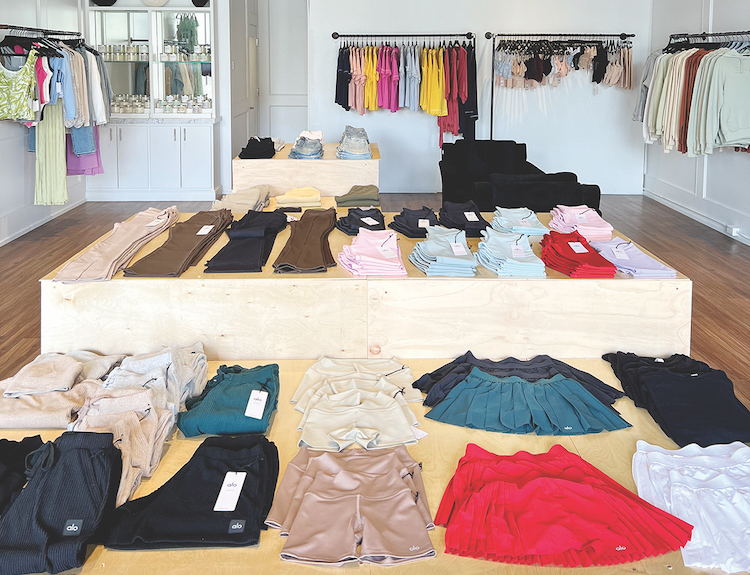 Barlow says the vibe of the store is casual and welcoming, with offerings that make women feel comfortable (a men's section is coming soon). "The clothes fit our customers; they don't have to feel like they have to be a certain size or shape to fit into them," she said. Her own line is available in a range of sizes, but the tags aren't labeled as such. "Women are so much more than the size of clothing they wear."
The store's inventory is continually changing, but customers will always find the elevated, everyday basics that are at the heart of the company. The shop also carries candles, as a nod to where the brand began. "I want to remember where we started," Barlow said.
A Grand Opening celebration is planned for Friday, April 7, from 5 pm to 9 pm. The shop is located in the former home of Synergy Lending, which closed earlier this year after five years. Montecito Collective is located at 1250 Coast Village Road. Visit www.shopmontecitocollective.com for more information. 
You might also be interested in...