Montecito Association Meets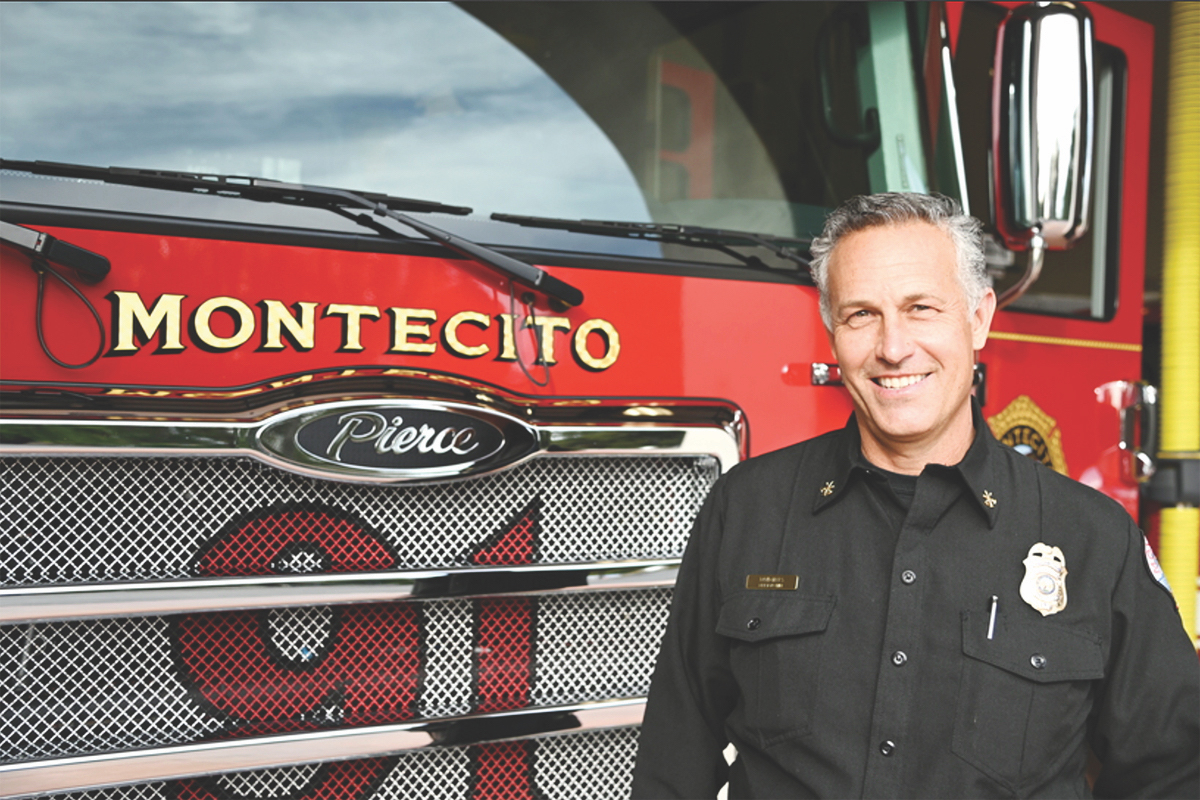 At a rescheduled board meeting last Wednesday, April 22, the Montecito Association Board of Directors met to discuss the upcoming Board of Supervisors meeting in which the Board will consider two appeals of the widening of Highway 101 related to the removal of sound walls from the project.
The Montecito Association Board voted to send a letter to the Board of Supervisors for their April 4 meeting. The letter will include comments from neighbors affected by the decision to remove the sound walls, as well as solidarity with Montecito Planning Commissioner Marshall Miller, who believes that drainage in the area of the freeway through Montecito needs to be addressed structurally so that sound walls could be an option in the future.
Also at the meeting, Santa Barbara County Sheriff Lieutenant Butch Arnoldi reported on crime in Montecito for the last several months. These incidents include an attempted break-in on Miramar Lane; two separate incidents related to intoxicated subjects at the Rosewood Miramar; a trailer and umbrella stolen from the Farmers Market stand in Summerland; domestic dispute on Ortega Hill Road; confrontation at Santa Barbara Cemetery during a funeral; DUI on Highway 101 at Padaro Lane; grand theft on North Jameson; vehicle pursuit ending in Summerland in which there was a toddler in the backseat of the vehicle; shoplifting in the Upper Village; criminal threats on San Ysidro Lane; jewelry theft on Ten Acre Road; spray painting in Hammond's Meadow; and unlawful entry at a construction site on East Valley Road.
The meeting marked the last MA meeting for Montecito Fire Chief Kevin Taylor, who retires this week after more than eight years of service to the Montecito community, and 35 years in the fire service.
The Montecito Fire Protection District Board of Directors appointed David Neels as Fire Chief on Monday, March 27. Neels began his firefighting career in 1989 in San Luis Obispo County while earning his bachelor's degree in agricultural engineering from Cal Poly San Luis Obispo. In 1998, he joined Santa Barbara County Fire Department as a firefighter paramedic. During his 21 years with Santa Barbara County Fire Department, he progressed through the ranks to Engineer, Captain, and Battalion Chief. In November 2019, the Montecito Fire Department hired Neels as a Battalion Chief. He was promoted to Division Chief of Operations in January 2021. Neels has worked with state Incident Management Teams for over 15 years, responding to major emergencies across the Western United States. In addition to his role as Montecito Fire Chief, he currently serves as an Incident Commander for the Santa Barbara County Type 3 Incident Management Team. Chief Neels grew up in the Santa Ynez Valley and currently lives in Santa Barbara with his wife and three children.
Chief Taylor told the MA Board of Directors that he was grateful for the phenomenal partnership with the Association, and Chief Neels said he looks forward to continuing the relationship with the Montecito Association moving forward.
Next month's Montecito Association Board of Directors meeting will be held in-person for the first time in three years. For more information about location, visit www.montecitoassociation.org.
You might also be interested in...