MBT's Anniversary Grants Give Back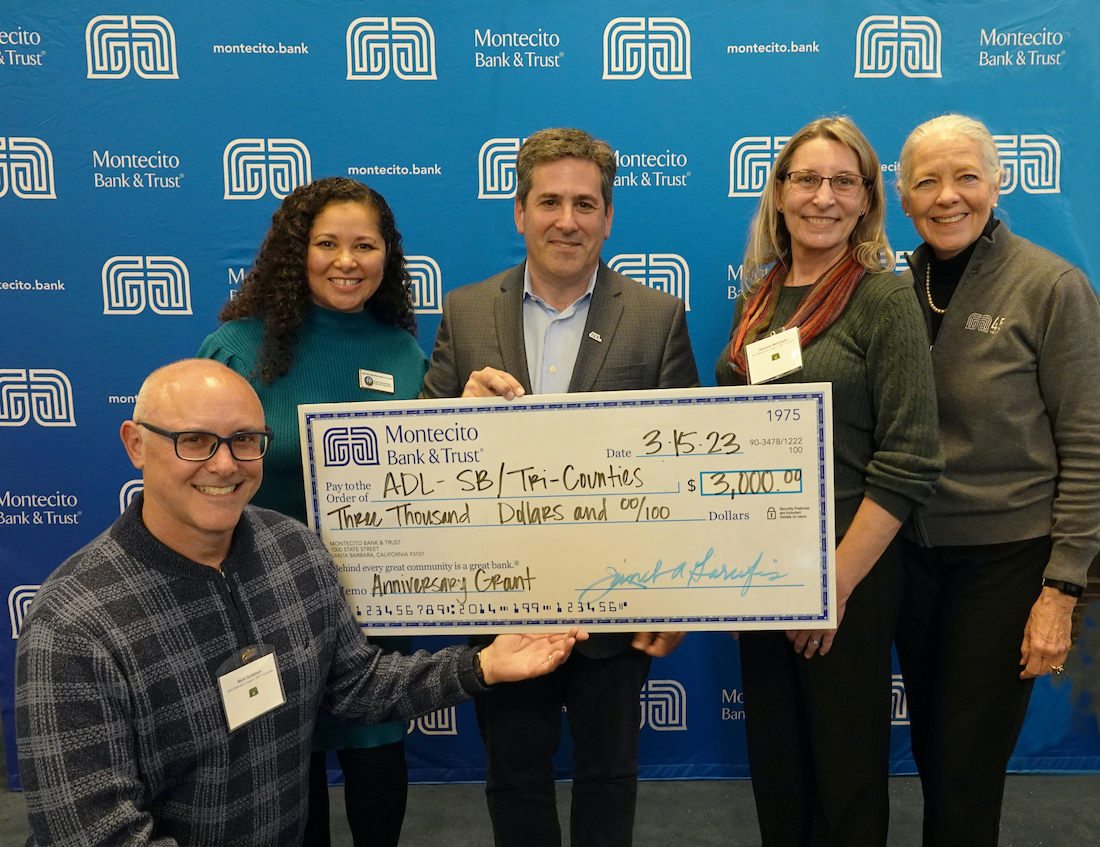 Montecito Bank & Trust's 31st annual Anniversary Grants reception, originally scheduled for the courtyard of the Santa Barbara Historical Museum, had to be changed at the last minute to the bank's imposing State Street headquarters because of the heavy rains.
More than 100 guests turned out for the popular fête celebrating the bank's 48th anniversary, which was started in 1993 by the institution's founder, the late Michael Towbes, with employees having a direct say in the bank's corporate giving.
Instead of the traditional $2,000 check, recipients now receive $3,000, with the bank's 260 employees also volunteering 6,200 hours of their personal time for their chosen organizations.
Among the recipients, who also receive a short promotional video showcasing their organization's exemplary and extraordinary work, were the Page Youth Center, Angels Foster Care, the Santa Barbara International Film Festival, the Youth Empowered Sports Club, and the Horse Project, Santa Barbara.
Janet Garufis, longtime chairman and CEO, and George Leis, president and COO, presented the checks—along with a special four-year-old Jerry Parent Legacy Award, in honor of a founding board member—to the Anti Defamation League of Santa Barbara / Tri Counties.
Among those turning out to celebrate were Catherine Remak, Roger Durling, Geoff Green, Susan Thompson, Maria McCall, Dacia Harwood, Robert Skinner, and the ubiquitous KEYT-TV reporter John Palminteri.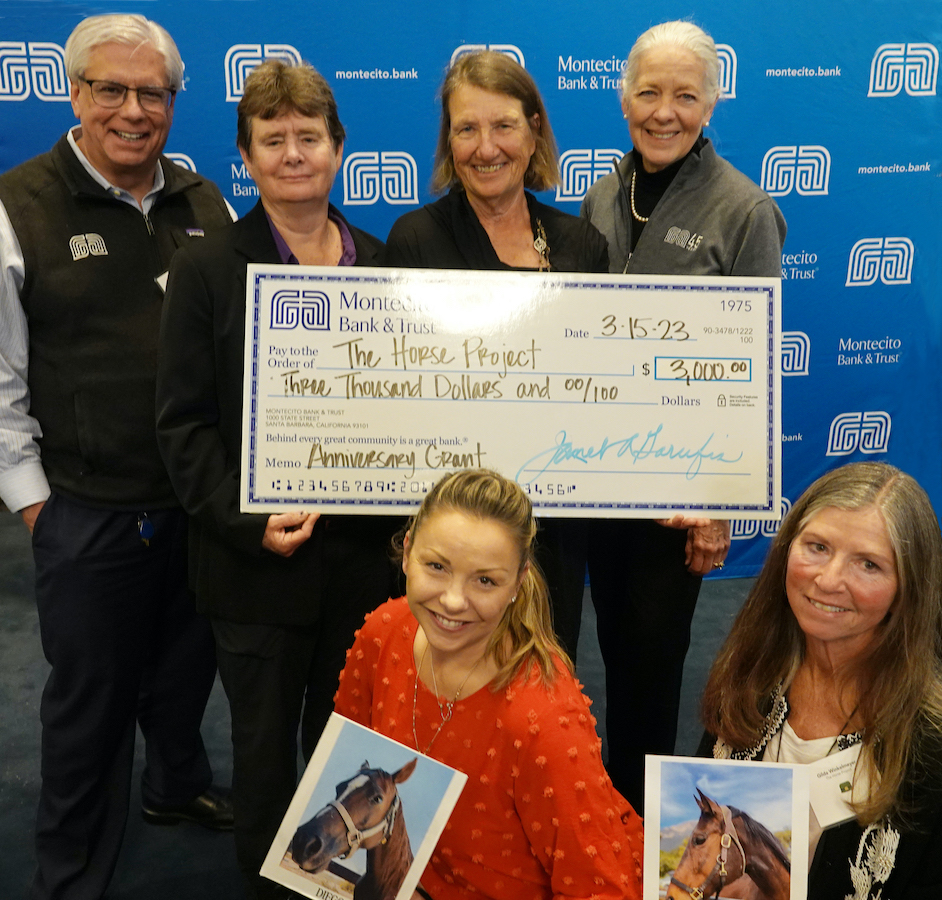 You might also be interested in...