CADA Shows Its Gratitude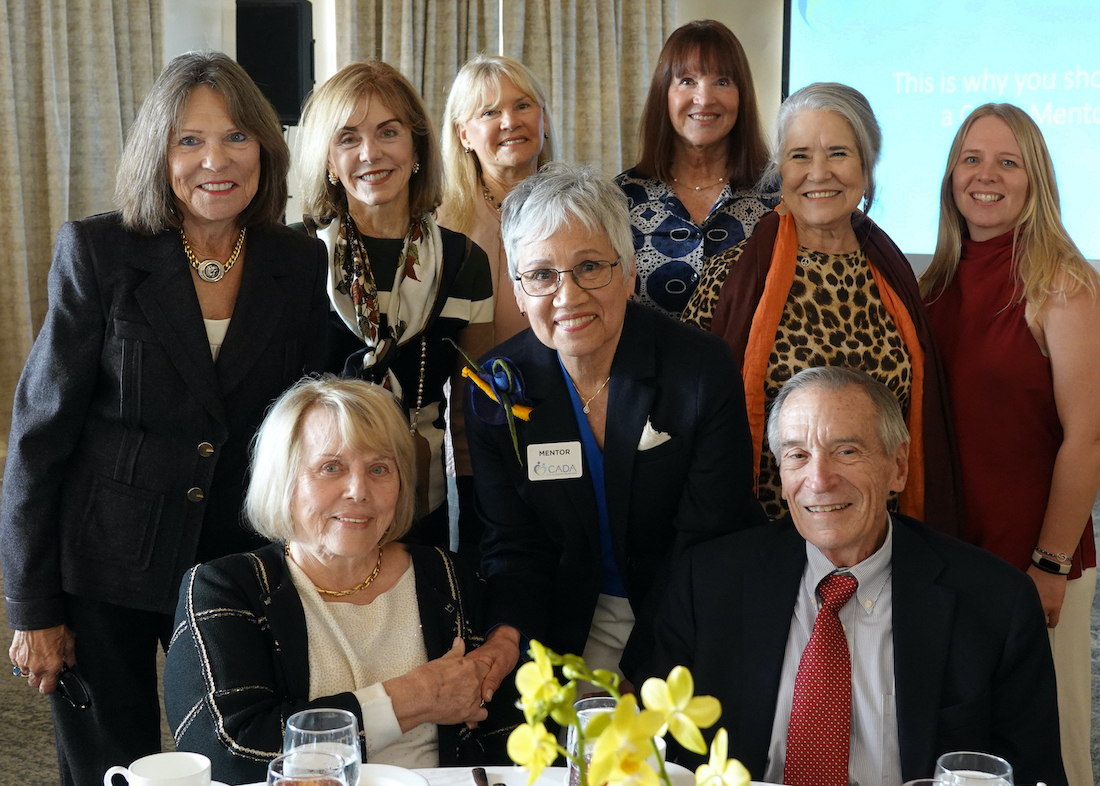 CADA's 12th annual Gratitude lunch at the Hilton attracted 170 guests and raised around $50,000 for the charity's mentor program which helps third to eighth grade youngsters.
Unfortunately Anne Towbes, lunch founder and chair, was unable to make the event in the Reagan Room, but K-LITE radio host, Catherine Remak, who is also the organization's director of development, and executive director Scott Whiteley, who has been part of the program since the age of 13, welcomed supporters and keynote speaker Dr. Susan Salcido, Santa Barbara County Superintendent of Schools.
Jane Santos Sweeney, a former teacher for 25 years and docent at the Santa Barbara Mission, received the Penny Jenkins Mentor Champion Award from Lisa Gosdschan, director of the mentor program, which has been running for 19 years and has matched 600 mentors and mentees.
Among the supporters turning out were David Edelman, Jonathan Fox, Drew Wakefield, Holly Murphy, Isaac Hernández, Anne Fuchs, Janet Garufis, Anne Gersh, Perri Harcourt, Geoff Green, Diana MacFarlane, Kenny and Elizabeth Slaught, Judi Weisbart, Bob and Patty Bryant, and Marybeth Carty.
You might also be interested in...