Secret's Out: New San Ysidro Ranch Dinner Experience Takes Guests Underground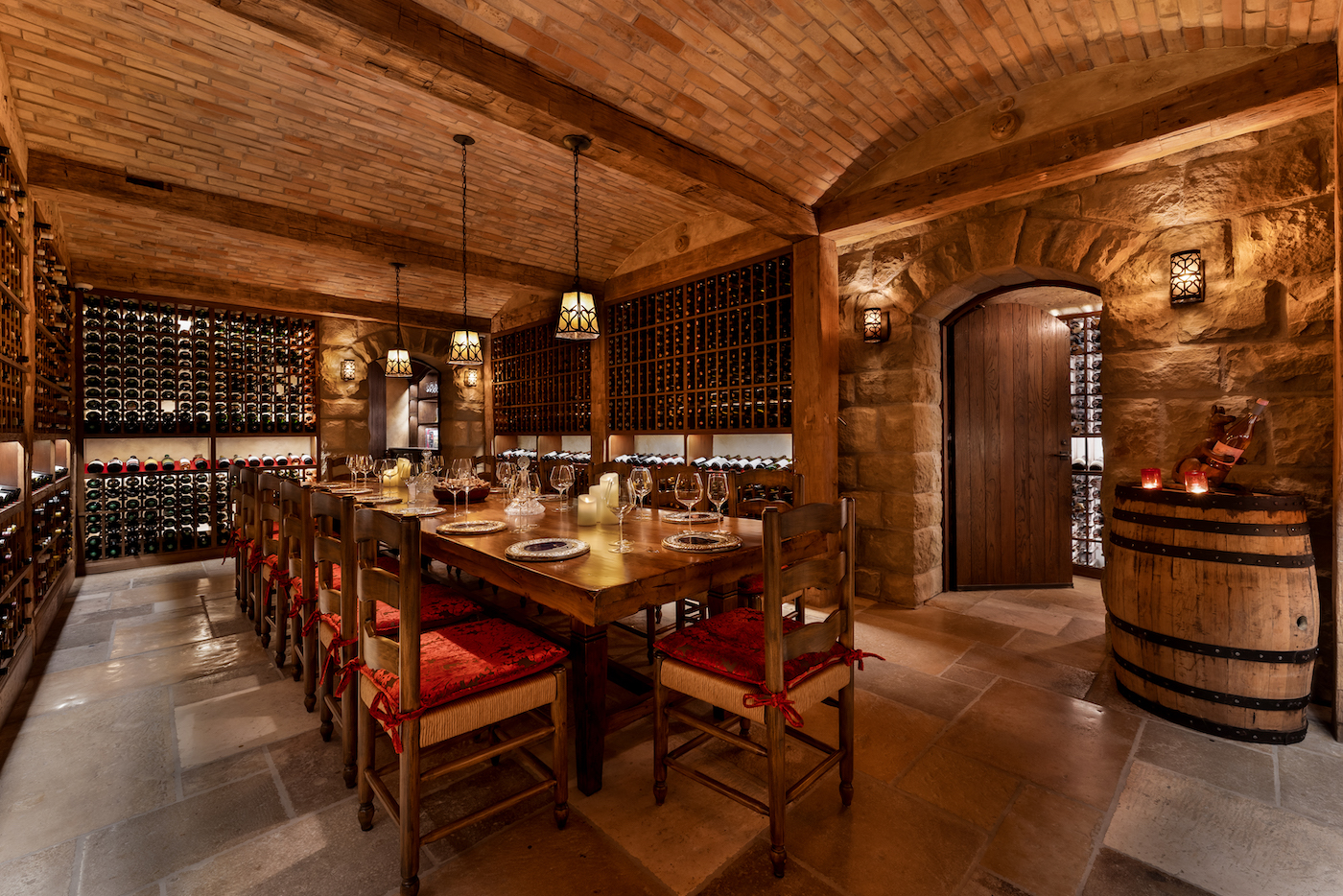 There's a new culinary experience at the San Ysidro Ranch – and it's top secret.
The Secret Cellar premiered in December, building on the luxe property's famous world-class dining but offering something totally exclusive. It brings diners underground – past the Stonehouse patio, past the entrance to the Plow & Angel and down the stone steps that descend into the rustic wine cellar. The new dining destination is discreetly nestled next to the towering collection of bottles, a brand-new build that oozes elegant, Old-World charm.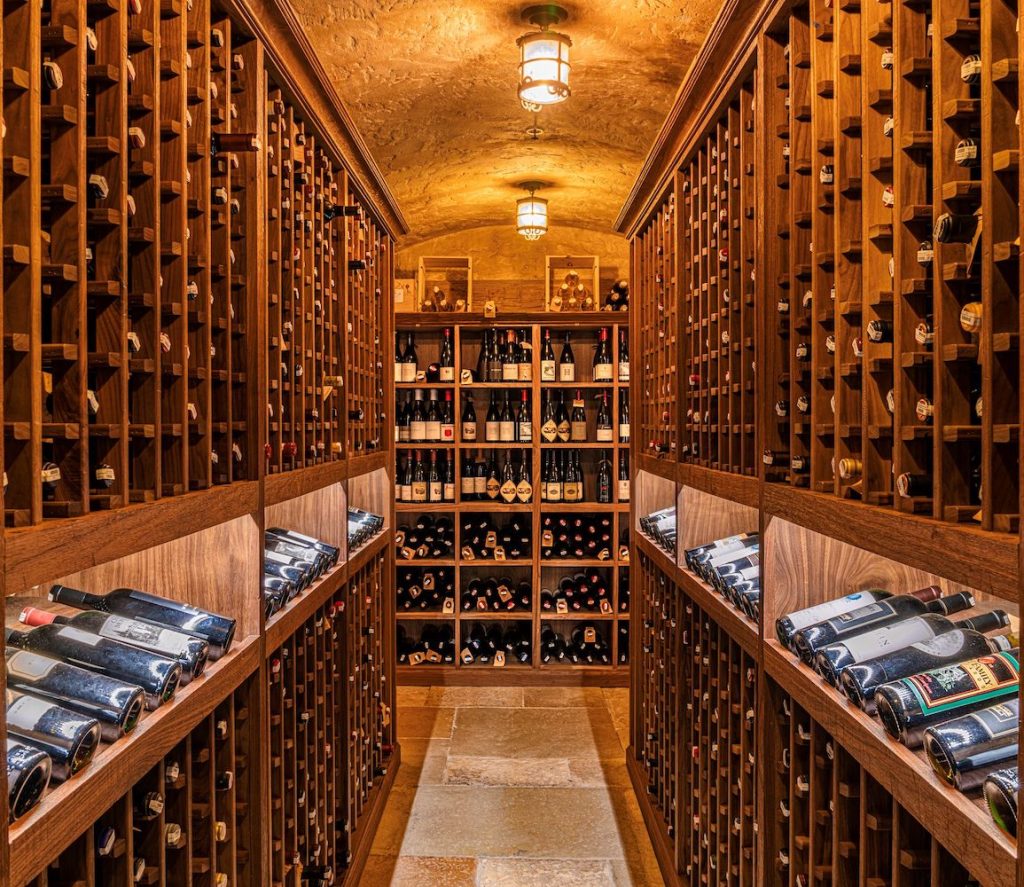 "We built this room with this unique concept in mind," sommelier Tristan Pitre tells our small group of guests, curious foodies who'd been invited to experience the Secret Cellar for ourselves. "We thought it would be special to actually offer dinner inside the wine cellar!"
The Ranch's wine cellar is its own subject of intrigue. It was just recently revived, after the 2018 Montecito mudslides shattered millions of dollars in precious wine. Utterly beautiful in its design, and expertly outfitted with all the optimum light, humidity, and temperature considerations, the new cellar houses 12,000 bottles that span 70 regions across the globe. It's earned the Stonehouse the prestigious Grand Award from Wine Spectator every year since 2014. And its 120-bottle complete vertical of Château Pétrus, with vintages dating all the way back to 1945, and displayed behind a small fortress of iron gates, is the most extensive offering of the storied brand in the country.
The Secret Cellar, accessible through a solid wooden door, feels like a natural extension of the main cellar, with its dark woods and metal accents. The room's centerpiece is a gorgeous wooden table, carved out of a singular slab of black walnut. Around it, tailored furnishings handcrafted in Santa Barbara. Flanking it, wooden shelves that hold an additional 2,000 bottles of premium labels. Above, barrel-vaulted ceilings. A bespoke place to be sure, catering to private dining parties from two to 14.
"Guests can look forward to learning more about the great wine regions of the world and tasting truly singular wines during this intimate and unforgettable experience," adds Pitre.
Our own experience started just before sunset inside The Hacienda, the original 1892 ranch house that, today, welcomes resort guests. Pitre poured the 2014 Ambonnay from Champagne Marguet Grand Cru, a fresh, chardonnay-driven bubbly that accompanied us outdoors for a guided walk through the gardens; much of what's on the plate at the Ranch is sourced here. As the sun sank, we made our way to a clandestine door that (with a secret code) revealed the sloping stone steps and, soon enough, after a leisurely tour of the cellar, complete with behind-the-scenes stories – the Secret Cellar.
The food here is the handiwork of Executive Chef Matthew Johnson, and Mother Nature, since it's a rotating, seasonal snapshot of what's available now. "We switch it up every few weeks," the chef tells us. In the last couple of months, the menu, which can always be tailored to specific preferences or restrictions, included Hawaiian bigeye tuna belly tartare, Dos Pueblos Farm abalone, center-cut prime beef tenderloin, and chèvre cheesecake. Pitre matches wines to each course, giving guests multiple tier options and the ability to totally customize the list.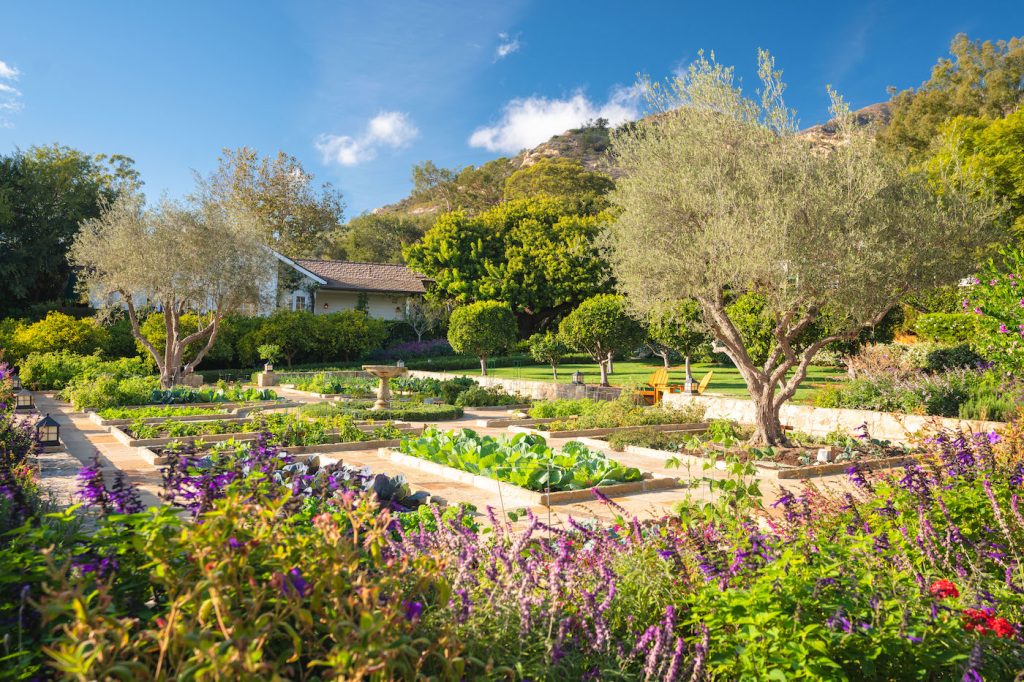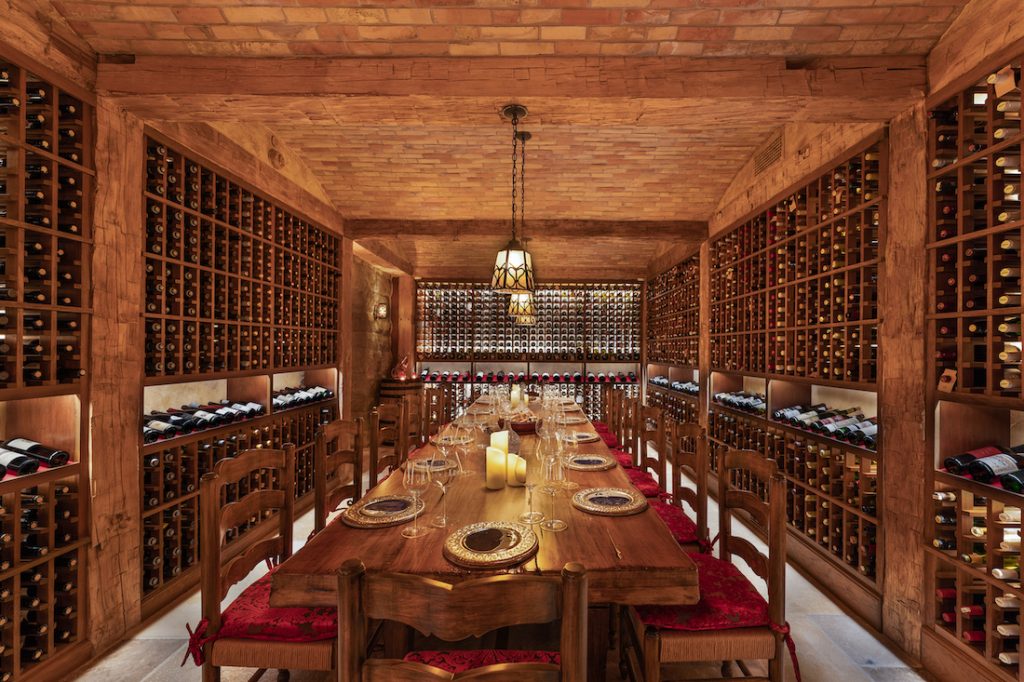 Here's a peek at our own dining experience, with three dishes that were brand-new, seasonally inspired offerings:
First Course: Citrus-Cured Steelhead Trout, served with trout roe, Tokyo turnips, starflowers, Sango radish, and Ranch Meyer lemon. The curing gave the fish a wonderful bite, which paired delightfully with the 2016 Von Winning Riesling from Pfalz, Germany. Described by Pitre as "the Grand Cru of Rieslings," the wine is super-bright and a perfect balance of texture and acidity.
Second Course: Santa Barbara Spiny Lobster, presented with artichoke barigoule, gnocchi, pea shoots, Belgian white asparagus, and a bouillabaisse sauce. Fresh and hearty at once, this dish was accompanied by the 2018 Sadie Family Wine "Palladius" from South Africa's Swartland region, a blend of 12 varieties aimed at "capturing a sense of place," Pitre told us.
Third Course: Jerusalem Artichoke Velouté, with Périgord black truffle, crispy sunchokes, a brown butter hazelnut vinaigrette, and a parmesan emulsion. This textured dish brought out the 2008 Monthelie-Douhairet-Porcheret Volnay 1er Cru, served from a magnum. Remarkably crisp for a 15-year-old Burgundy, it was a perfect savory match. "The 2008 vintage was challenging," Pitre says, "but a good vintage to drink now."
Fourth Course: Japanese Kobe A5 Strip Loin, alongside Napa cabbage, king oyster mushrooms, and mustard seeds, all atop a traditional Japanese Dashi consommé that was poured tableside. The protein almost melted in the mouth. A premium wine from the Santa Ynez Valley, the 2005 Jonata "El Desafio de Jonata" blend, was a prime pairing. Pitre had decanted it several hours earlier, delivering a quaff that was velvety and intense at once.
Dessert: French Lavender Crème Brulée, with Meyer lemon foam, almond crisp, and organic berries. Delightful and delicious, and created by Pastry Chef Michelle Straub, our meal's sweet denouement was accompanied by the 2021 Braida Brachetto d'Acqui. At only 5.5 percent alcohol, and brimming with red fruit notes, this perfumed and effervescent sipper was yummy and fun.
Pricing for a curated and personalized four-course tasting menu experience is set at $250 per person, though parties smaller than six may require higher per-person minimums. Guests can add wine from three pairing tiers: Wanderlust ($125/pp), for a premium international lineup; Reserve ($200), with wines emblematic of their regions of origin, with a deep dive into history and traditions; and Warner ($350), featuring the best of both, and a no-holds-barred exploration of truly top-tier wines.
A truly special dining experience.
To book, call 805.565.1720 or email dining@sanysidroranch.com
You might also be interested in...