San Ysidro Roundabout Meeting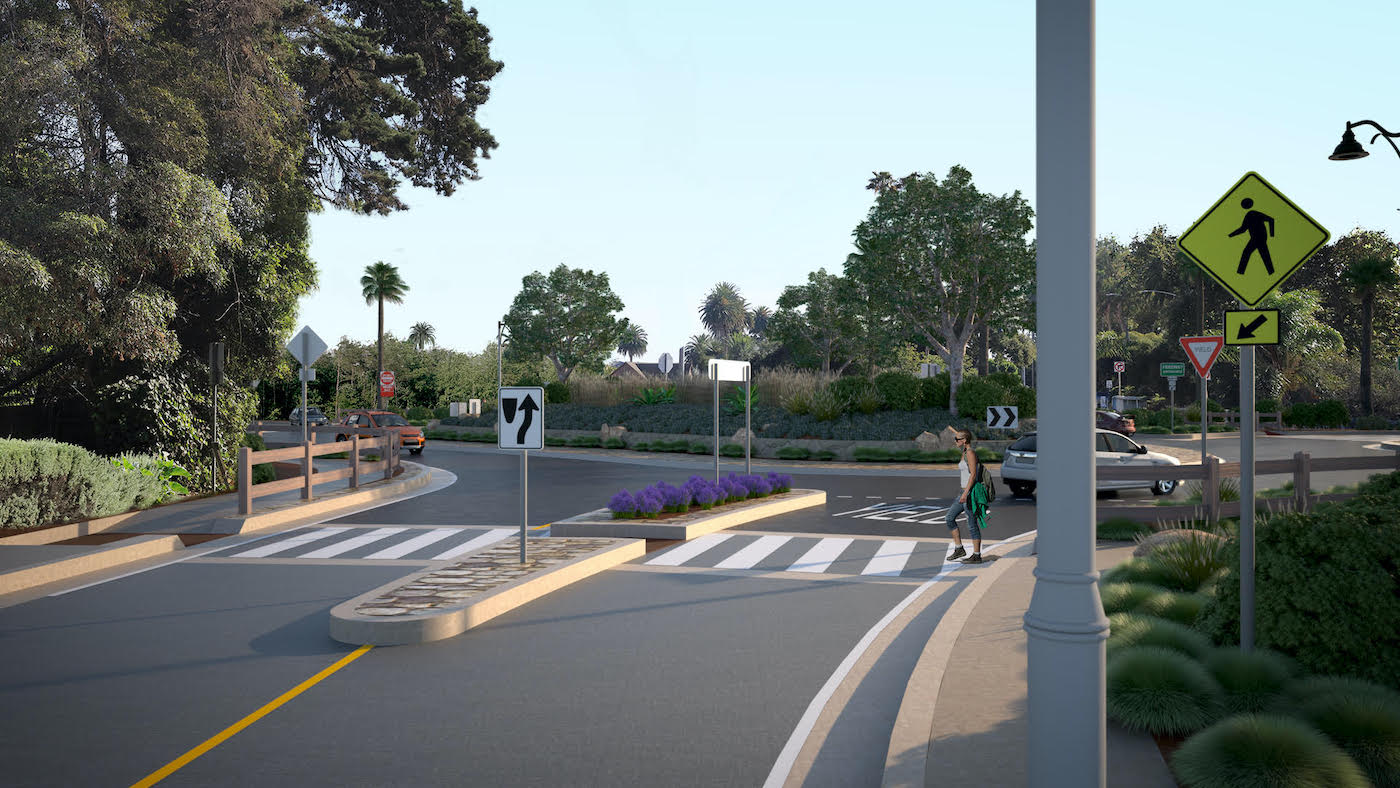 On Thursday, March 9, at 5 pm, there will be a meeting at Montecito Union School regarding the construction staging for the San Ysidro Roundabout, which starts mid-March.
The San Ysidro roundabout project includes replacing the current intersection at San Ysidro, North Jameson, and the Highway 101 northbound entrance and exit with an oblong-shaped roundabout, and adding a four-way stop on the other side of the freeway bridge, at San Ysidro and South Jameson Lane (near the Rosewood Miramar). The single-lane roundabout will include pedestrian access on every leg of the intersection, including crosswalks that connect with paved walkways through the medians or refuge areas. The area will be heavily landscaped, per the conditions of the project, and signage is limited to coastal access and safety signs.
It's anticipated that local streets could see five to 10 minutes of delay during various construction phases. The first stage of work on the project will include the closure of the northbound on-ramp at San Ysidro Road. Project rep Kirsten Ayars tells us before construction begins, the southbound on-ramp at Olive Mill Road will reopen.
Construction on the roundabout is expected to be completed by the end of the year. For more information, attend the community meeting March 9 at 5 pm at Montecito Union School, or visit www.sbroads.com. We'll have more about the construction staging in next week's edition. 
You might also be interested in...