Montecito Fire Chief to Retire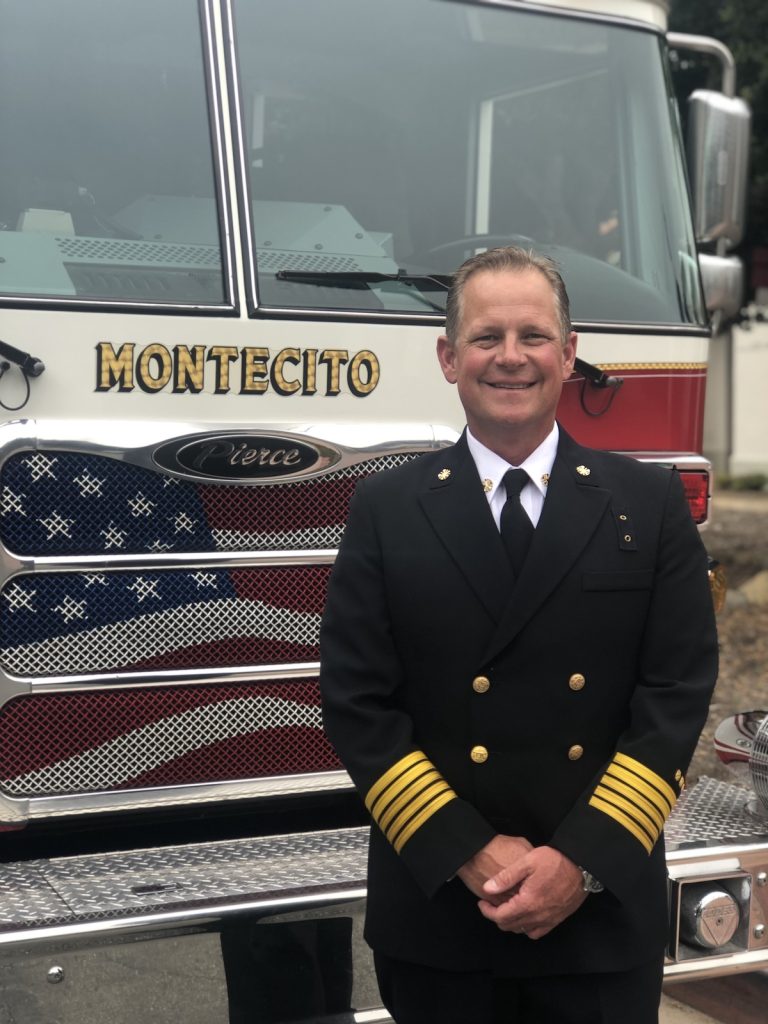 Earlier this week, Montecito Fire Chief Kevin Taylor announced his upcoming retirement from the Montecito Fire Department after 35 years of service. Chief Taylor has served as fire chief since 2019; his last day at the helm will be March 31. "This career has been the honor of my life," Chief Taylor told us during a recent interview. 
Chief Taylor began his career in the fire service in 1987 as a seasonal firefighter with the California Department of Forestry and Fire Protection. Over the course of his career, he has served in every rank of the fire department. After two summers working as a seasonal firefighter, he became a firefighter/paramedic for a municipal fire department. He then became an emergency medical technician and began working for San Luis Ambulance. He went on to attend paramedic school at Stanford University and completed the basic fire academy at Allan Hancock College.
In 1991, he was hired in his hometown of Paso Robles as a firefighter/paramedic. During his 24 years there, he was promoted to fire captain/paramedic and served his final 12 years there as a battalion chief. He was instrumental in professionalizing the department to meet the needs of the city's growing suburban community and served as incident commander for major incidents in Paso Robles, including the 2003 San Simeon earthquake. While with Paso Robles, Chief Taylor was a member of California Incident Management Team 9, deploying to complex incidents across the state. Locally, he was a founding member of the San Luis Obispo County Type 3 Incident Management Team. Chief Taylor holds a bachelor's degree in Fire Administration and a master's degree in Emergency Management.
In February 2015, Chief Taylor joined Montecito Fire Department as Division Chief of Operations. During his time in that role, he played an integral part in launching the Santa Barbara County Type 3 Incident Management Team and worked diligently to build relationships with local partner agencies. He led Montecito Fire and the community through the worst disaster in Santa Barbara County history – the 1/9 Debris Flow in 2018 – when 23 community members were lost, along with hundreds of homes. As incident commander for the 1/9 event, he dedicated himself to a holistic and multi-faceted response and recovery of the landscape, the community, and our first responders.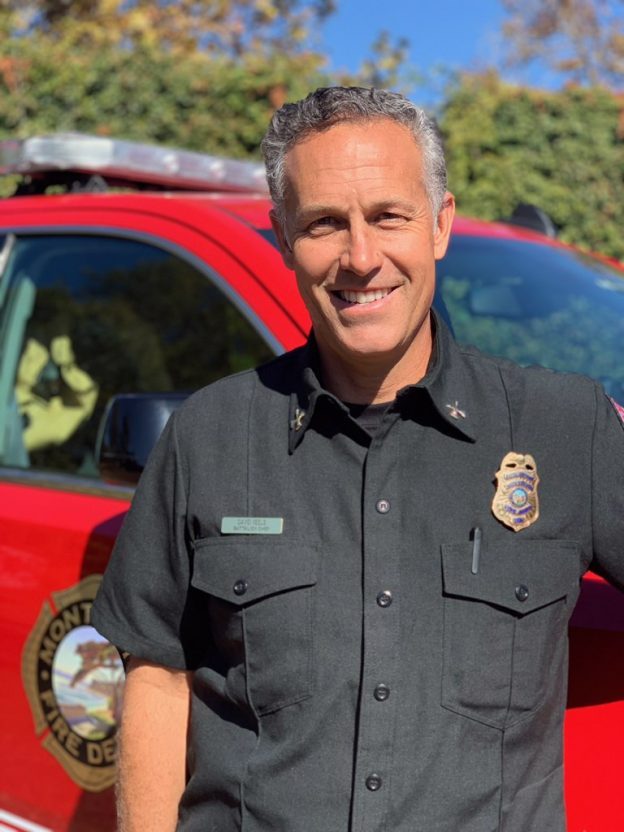 On June 24, 2019, the board of directors promoted him to fire chief. From the outset of his tenure as fire chief, he has championed a culture of empowerment within the fire department by encouraging and supporting personal and professional development for every member of the organization to prepare confident and capable leaders for the future of Montecito Fire. Chief Taylor tells us that successfully developing the next leaders within the district is one of his proudest achievements. "We work very hard to ensure that the future leaders of MFPD (Montecito Fire Protection District) come from within MFPD. We have such exceptional employees, it's silly to look elsewhere when they are right here," he said.
Additional achievements include building collaborative relationships between all of the South Coast fire departments, which was not a priority when he first began with Montecito Fire in 2015. He also said the support of the community at large is astounding. "The level of connection that the organization has with the community is out-of-this-world positive," he said.
"When the board hired me to be the fire chief, our goals were to enhance the culture of empowerment and ensure executive development by passing along every lesson I have learned throughout the course of my career. My hope is that this has laid a strong foundation of resilience, progress, and preparedness. In my 35 years, serving the community remains at the heart of why I chose this profession. Your support and gratitude have sustained me through the most difficult moments. None of my professional accomplishments would have been possible without the outstanding people who
comprise the Montecito Fire Department, the incredible community we serve, and most of all, my supportive wife and son," Chief Taylor said in an official statement. He says that he and his wife will begin his retirement by traveling.
"Chief Taylor has dedicated his entire career to serving others," said Montecito Fire Protection District Board President Peter Van Duinwyk. "We are so fortunate to have had his exemplary leadership over the last eight years here in Montecito. On behalf of the board, I wish him all the best in his well-deserved retirement."
Chief Taylor informed the Montecito Fire Protection District's Board of Directors in October 2022 of his intention to retire from the fire service in the spring. Following his announcement to the board last October, members selected current Division Chief of Operations, David Neels, as Chief Taylor's successor. Chief Taylor and Chief Neels are working closely together to ensure a smooth transition. Chief Neels's promotion to fire chief will take effect April 1.
We'll have more about Chief Neels in a future edition. 
You might also be interested in...