Walk Montecito Trails Damaged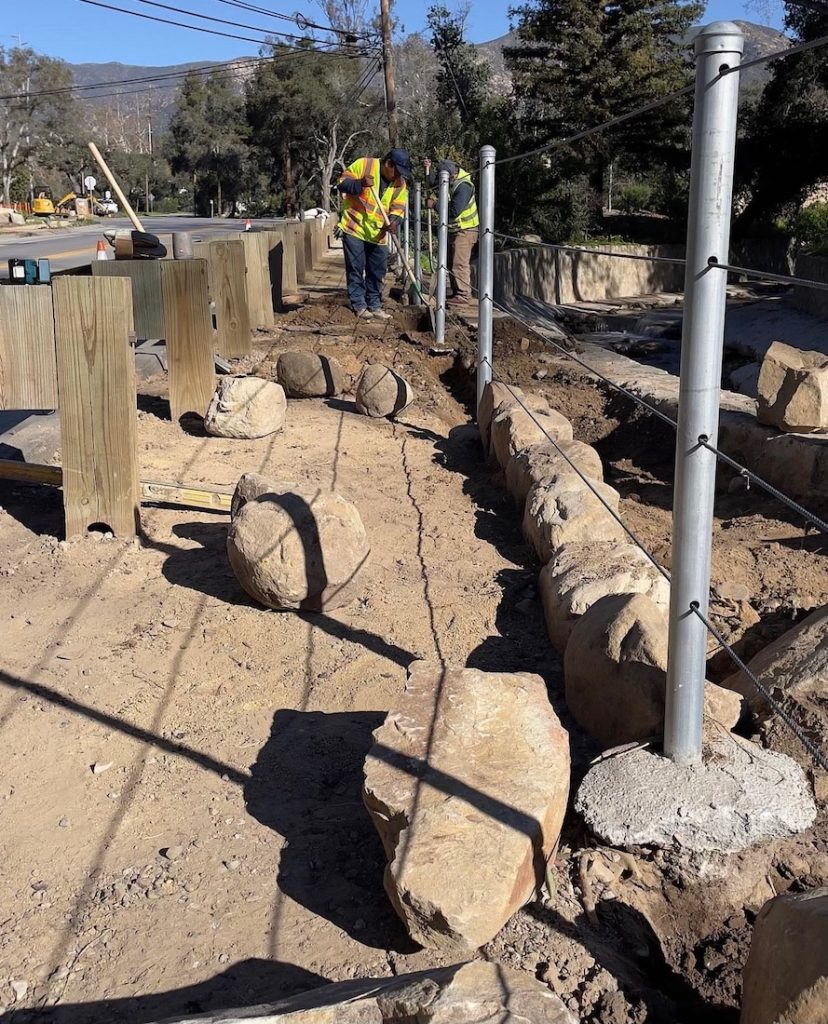 A month after a significant rain event damaged Montecito homes, roads, and trails, Walk Montecito – a project by the Bucket Brigade – is still digging out from the catastrophic damage to the neighborhood trail network. "We need the community's support to get through this," said Bucket Brigade founder Abe Powell.
The Olive Mill neighborhood Trail was damaged when Montecito Creek jumped the bank, and the Hot Springs Trail was damaged in more than a dozen locations. "If these were sidewalks, they would be concrete and we would not need to repair them," Powell said. "When a creek jumps its banks and flows down a decomposed granite trail, that trail doesn't have a chance no matter what kind of stabilizers are used."
Repair on the trail network began late last week, and Powell is asking for both financial support and the patience of drivers in the areas where reconstruction is taking place. Powell said traffic in Montecito due to construction at the Olive Mill roundabout is making trail repair difficult, expensive, and more dangerous
for crews.
For more information, visit www.sbbucketbrigade.org/walk-montecito.
You might also be interested in...