Summerland Elementary School Re-Opens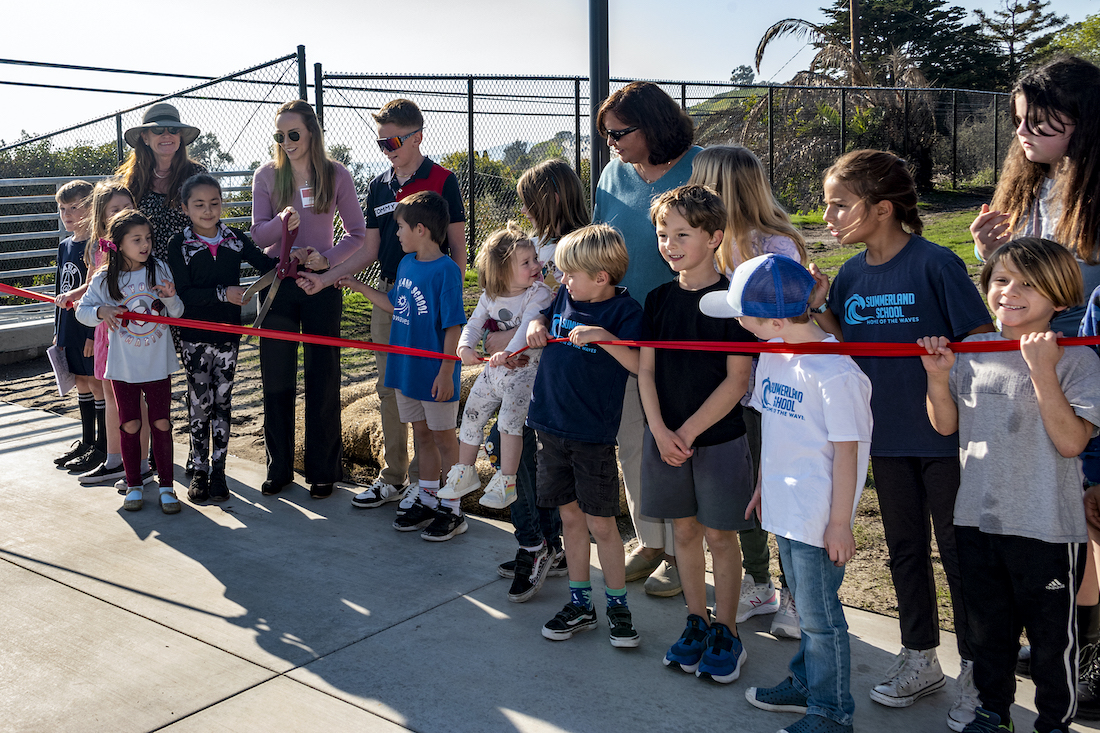 On Saturday January 28, the Summerland Elementary School held a community-wide reception to celebrate the re-opening of the school. After being closed since summer 2021, this re-opening signifies a complete rebuild from the soil on up to new classrooms, a multi-purpose room, a library, an office and an outdoor playground funded by Measure U at approximately just under eight million dollars. During construction, over 50 students, teachers and staff had relocated to the Carpinteria Main school.
It was all love and thanks as the Summerland community joined with the school's teachers, students, the Carpinteria Unified School District (CUSD) members, the architects, construction crews, funders and neighbors. Guests were greeted by students handing out their thank you note drawings. The school's mascot and motto, "Home of The Waves" is back in full and ready to go.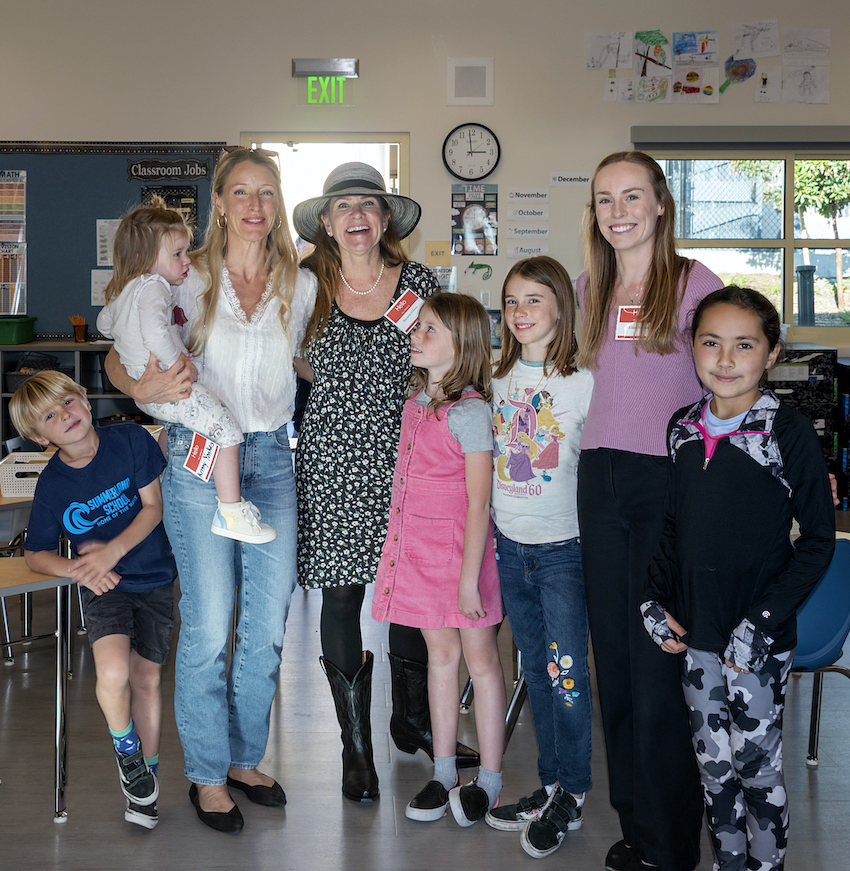 The formal program commenced with a welcome by CUSD President Diana Rigby who spoke about the project. She then introduced the speakers, which included CUSD Board President Jaime Diamond, Summerland Citizens Association President Phyllis Noble with Kathy West on the history of the school, with former Summerland Elementary teacher Ceil Schnepple sharing anecdotes of student life and teaching at the school. The team efforts were then talked about by KBZ architects Joe Wilcox and Dawn Ziemer, Elizabeth McGillivray of McGillivray Construction, Jay Sullivan representing the Measure U Team, the project's funding discussed by CUSD Assistant Superintendent Maureen Fitzgerald, and Krissy Yonker of Parents for Summerland (the school's PTA) speaking for herself and the other co-presidents, Tammy Lashlee and Heather Pozzebon.
In closing, Rigby directed all the teachers and students up for the ribbon cutting to signify the official opening of the school, and guests were then invited to tour the campus and classrooms.
Keynote attendees included Teacher in Charge Shannon Colson with teachers Alison Bryant and Cristina Villa,their Office Manager Terri Hall, and school Custodian Ofelia Hernandez; CUSD Trustees: Vice President Andy Sheaffer, Aaron Smith, Sally Green, Eric Bridgford, Jayme Bray,and Jaclyn Fabre; Measure U team members including Jim Pettit, Jeanessa Lopez,and Miguel Baeza; Citizens Bond Oversight Committee of Chairperson Gary Blair, Vice Chair Angelina Lane, Jennifer Cota, Terra Stephan, John Duston, John Franklin, and Eric Panofsky; the Carp-Summerland Fire Department Marshall Mike LoMonaco and team, First District County Supervisor Das Williams, Carpinteria City Manager Dave Durflinger, Steve McGillivray, and former student John Morrison for the bagpipe music.
411: https://summerland.cusd.net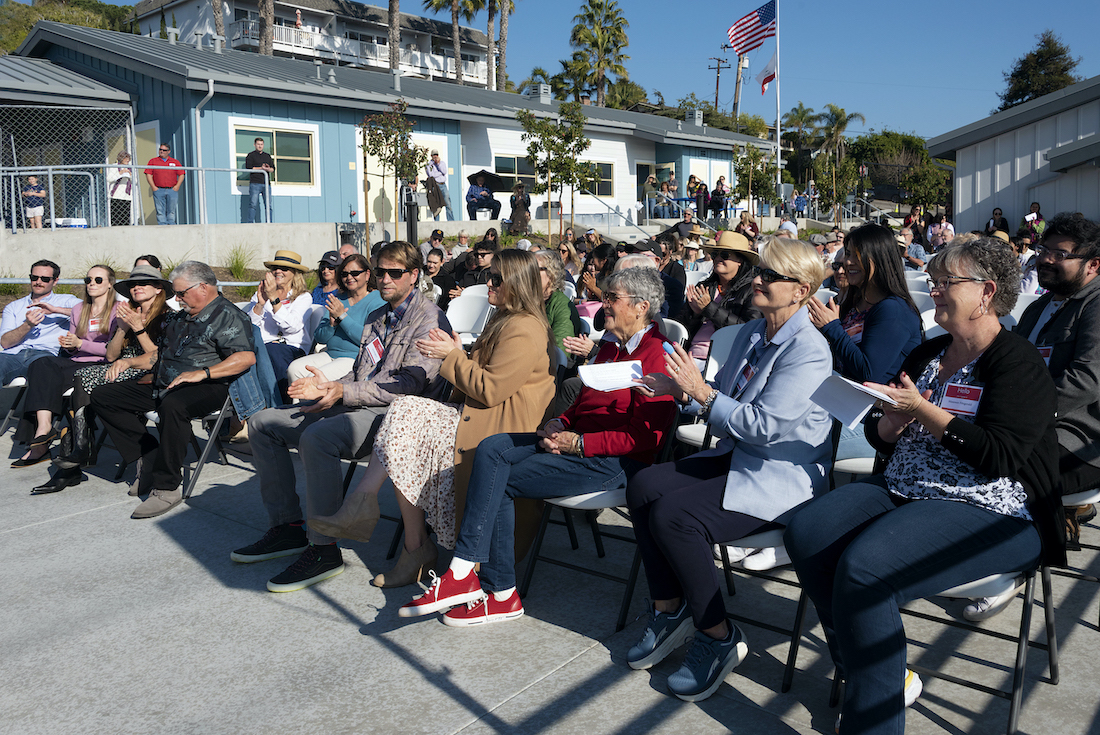 You might also be interested in...