New Storytime on Thursdays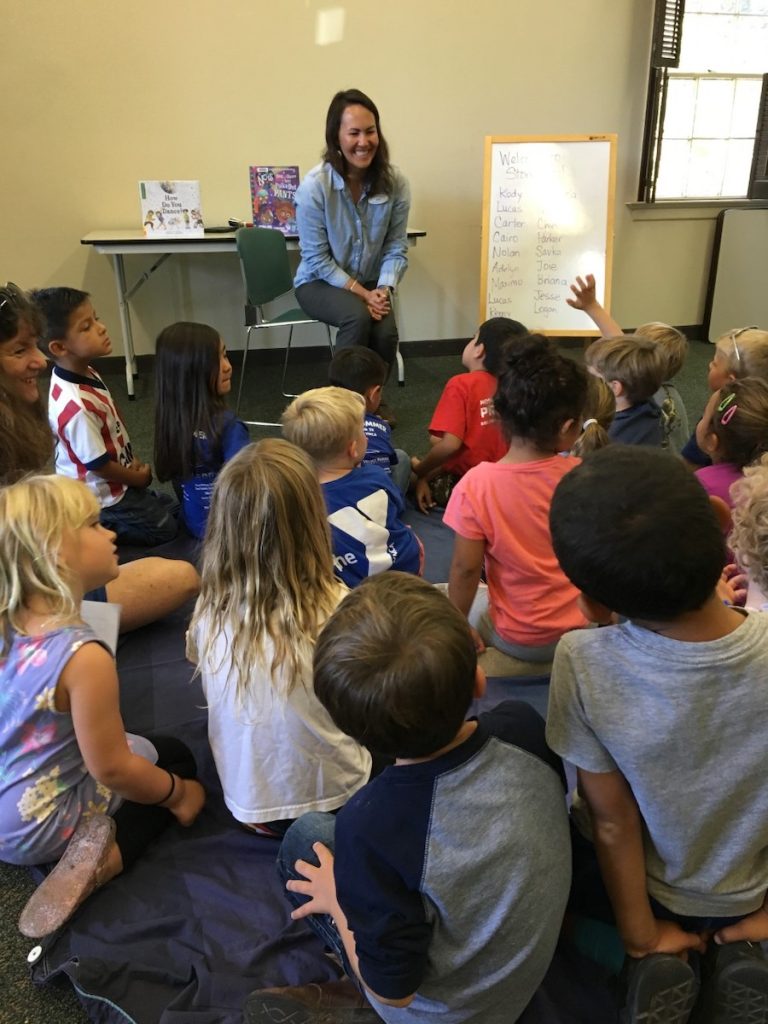 Children between the ages of three and five (and their grownups) are invited to the Montecito Library for a weekly Preschool Storytime starting in February. We will be meeting every Thursday from 10-10:30 am. Come by to meet new friends, read stories, sing songs, and make crafts. 
This is a great opportunity to introduce little ones to group listening and participation in a small environment. Our Preschool Storytime went on hiatus during the pandemic, switching to outdoor options and then being replaced by Stay & Play on Tuesdays, which has been popular with younger toddlers.
This returning program will provide more structure than our Tuesday program, with the idea of getting "bigger" little ones ready for kindergarten. Seeing some of our former Preschool Storytime regulars return now as elementary school kids was a great reminder that we needed to bring this back!
For the month of February, our focus will be farm animals… E-I-E-I-O.
Brain Education
Meet at the Montecito Library for a free, interactive educational series that will answer your questions about memory loss, healthy aging, and how to be a caring member of our community.
Our February class is "Where Are My Keys vs. What Are My Keys For?" Forgetfulness and changes in cognition are a normal part of aging, but when do those changes become a concern? Join us to learn about normal and abnormal brain changes and techniques you can use to approach a loved one about whom you have concerns.
This program is offered in partnership with the California Central Coast Chapter of the Alzheimer's Association. We encourage all community members and caregivers to attend to learn more about this important topic.
Poetry Club Discusses Robert Creeley
Our Poetry Club has switched to the third Wednesday of every other month, which will occur on all even months this year.
You are invited to learn more about Robert Creeley as we explore the fascinating life, incredible friendships, and impactful, prolific work of this distinguished poet and award winner. Frequently associated with the "Black Mountain Poets," Creeley was an exceptionally influential American author, poet, and professor. His linguistically spare, but electric, emotionally charged style of verse gave important prominence to lived personal experience.
Please bring a favorite poem by the featured poet to discuss. All are welcome.
February Events:
Stay & Play – Tuesdays, Drop in anytime 9-10:30 am
Preschool Storytime (age 3-5) – Thursdays, 10-10:30 am
Knit 'n' Needle – Thursdays, 2-3:30 pm
Learn Library Apps: Consumer Reports – Wed, 2/1, 10-11 am
Library On the Go Van @ Cold Spring School – Wed, 2/1, 3:30-5:30 pm
Poetry Club: Robert Creeley – Wed, 2/15, 2-3:30 pm 
Brain Education Series: "Where Are My Keys vs. What Are My Keys For?" – Wed, 2/22, 10-11 am
Montecito Book Club: My Sister, the Serial Killer by Oyinkan Braithwaite – Tues, 2/28, 12-1 pm
See you at the library!
You might also be interested in...