Bolton at the Bowl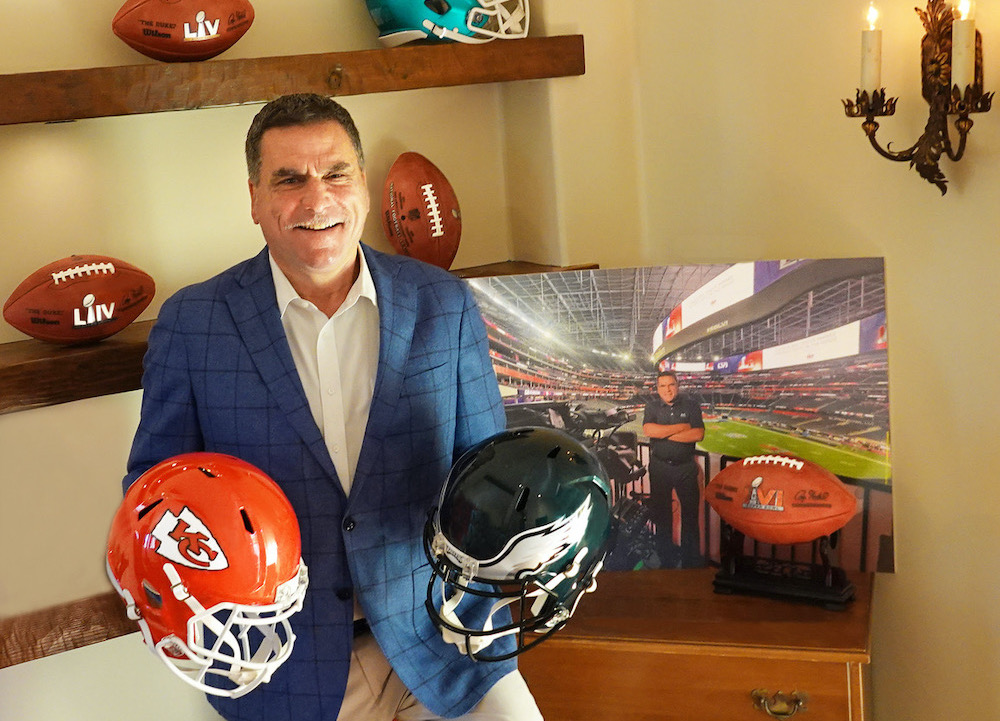 When the Kansas City Chiefs take the field against the Philadelphia Eagles at the State Farm Stadium in Glendale, Ariz., this Sunday, Santa Barbara producer David Bolton, director of the California Missions Foundation and this year's El Presidente of Old Spanish Days, will be handling the live international Spanish language broadcast for Fox Sports for the eighth consecutive year.
David's company, Cultural Global Media, will produce and coordinate the seven-hour live coverage of Super Bowl LVII in the 63,400-seat locale, with his efforts and cameras seen by millions of viewers from Mexico to Argentina.
"Interestingly enough, my career doing Super Bowl coverage started at the same Phoenix venue in 2015," says David, whose 30-year live sports career includes more than 1,000 productions, including professional and international soccer, the World Cup, regular season NFL, the NFC championships, professional lacrosse, college sports, and championship boxing.
"This is my ninth straight year of producing NFL broadcasts for a Latin America audience. It's been such a fun run, including Atlanta, San Francisco, Miami, Tampa, a frigid cold Minneapolis, and last year in Los Angeles, plus now two in Phoenix.
"I owe so much to my Spanish teachers, from elementary to high school at Montecito Union to Santa Barbara High, to the many legendary local coaches and players who instilled such an admiration and respect for sport.
"Life is full of challenges. But always strive for your dreams. Always
work hard."
For Cultural Global Media, it will be four long days of set-up, rehearsals, and the big game with tickets selling for more than $6,000 a ducat.
"The days are long, sometimes 16 hours or more," adds David. "I have been fortunate to work with many of our crew for 20 years. We're a well-oiled team! It will end some three hours after the final whistle of the game."
You might also be interested in...