An Ode to the Carrot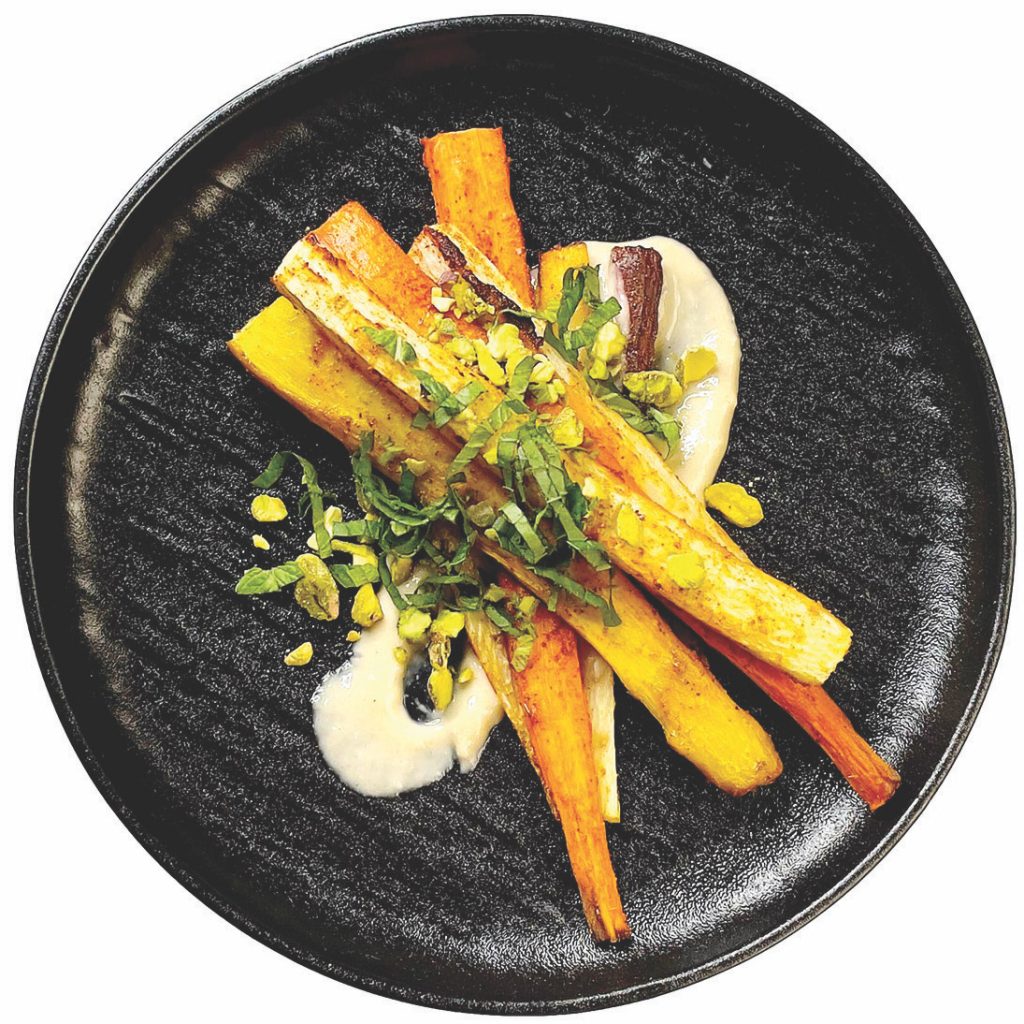 Walking through the Santa Barbara farmers market this week, I keep coming back to the carrot. This often-overlooked vegetable is one that when at its peak, is so utterly sweet and delicious that it can be eaten without adornment. 
I love the colors of the heirloom carrots – bright purple with an orange center, radiant orange, vibrant red, and dynamic yellow. Each having its own health benefits tied to the color: purple carrots are packed with heart disease reducing anthocyanins; orange carrots are linked to healthy vision with their high levels of beta-carotene; red ones contain lycopene, which has been shown to lower the risk of certain cancers; and yellow carrots have been linked to eye health and cancer prevention with its high levels of lutein. The carrot is also a good source of vitamin A, biotin, vitamin K1, potassium, and vitamin B6, and has been shown to help lower blood cholesterol.
As I am admiring these exquisite veggies, my brain is whirling with recipe ideas to bring to you in your homes. When a carrot is roasted, the sweetness and earthiness comes through in high definition, and paired with some spices, herbs, nuts, and a tahini sauce… Let's get in the kitchen!
Roasted Carrots with Tahini Sauce, Mint, and Crushed Pistachios
Yield: Serves 4
8 each large heirloom carrots, peeled and sliced in half lengthwise 
1 teaspoon ground coriander 
1 teaspoon ground cumin 
½ teaspoon paprika 
½ teaspoon kosher salt 
1 tablespoon olive oil 
1 tablespoon maple syrup 
For the sauce:
½ cup tahini 
½ cup fresh lemon juice 
1 each garlic clove, crushed 
½ teaspoon kosher salt 
For the topping:
2 tablespoons pistachios, crushed 
¼ cup mint, stems removed and chopped 
Directions:
1. Preheat oven to 425 degrees. Line a baking sheet with parchment paper.
2. Make sure all the carrots are roughly the same size; if some are thicker, quarter them.
3. In a large bowl, toss the carrots with the coriander, cumin, paprika, salt, and olive oil.
4. Arrange on the prepared baking sheet in a single layer.
5. Transfer the pan to the preheated oven and roast for 15 minutes. Flip the carrots over and roast another 10 to 15 minutes, or until the carrots start to char on the edges and are tender. Drizzle with the maple syrup.
6. While the carrots are roasting, make the sauce. In a small bowl, whisk together the tahini, lemon juice, garlic, and salt. Set aside.
7. When the carrots are done, arrange on a platter, drizzle with the tahini sauce, top with the crushed pistachios and chopped mint.
You might also be interested in...