24th Annual Friendship Center Festival of Hearts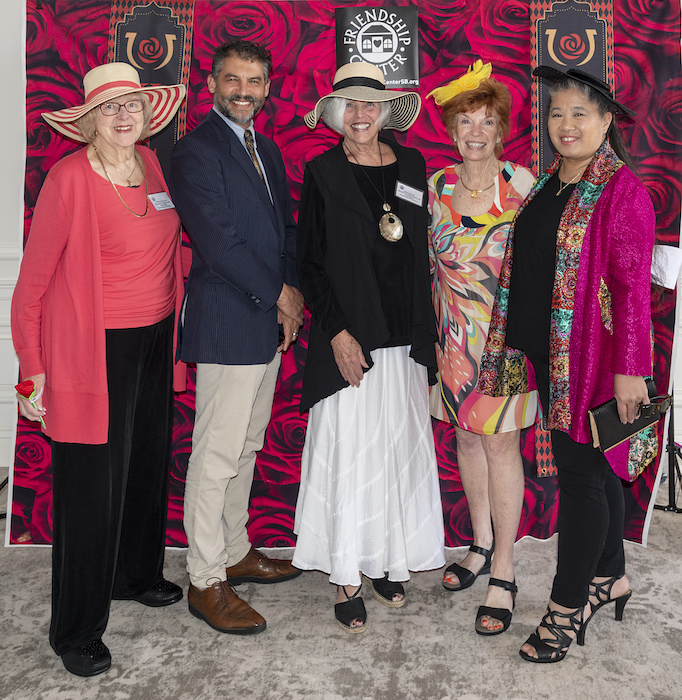 Feb. 4 saw the 24th annual Festival of Hearts Friendship Center fundraiser at the Rosewood Miramar Beach Resort Montecito. The theme this year was Kentucky Derby Style, with guests dressing in colorful hats and retro-outfits.
It was a fun (and fashionable) time for event co-chairs Kathy Marden and Sue Adams: "We have a particular fondness for this event, because it benefits our communities' seniors who experience difficulties that dementia presents to this population. Through the programs offered at the Friendship Center, our members are social and happy while their families and caregivers enjoy peace of mind that their loved one is safe and engaged.
"It is a great cause and one that has special meaning, because many of us know someone who has suffered from the indignities of dementia. Speaking on behalf of our committee, producing the Festival of Hearts is a labor of love."
Event committee members Marcella Simmons, Karolyn Hanna, Jeffrey Krutzsch, Greta Liedke, Monica Vidger-Trent, Steven Sharpe, Maggie Mixsell, Executive Director Heidi Holly, and Associate Director Amy West, all worked diligently throughout the event to ensure everyone was greeted and toured the "Heart-art" silent auction with works by more than 40 artists. The Strada Swing Band played French gypsy jazz during the cocktail hour. After lunch in the ballroom, emcee Geoff Green led the live auction and raised just under $15K. The total fundraising goal was set at $60K by Development Director Sophia Davis to continue to support the organization's program HEART, an acronym for Helping Elders at Risk Today.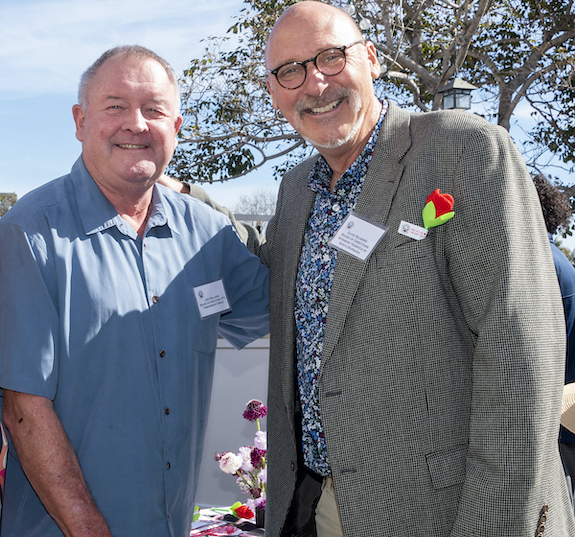 Putting on the serious ritz were guests Rona Barrett, Karolyn Hanna, Terri Diamond, Louise and David Borgatello, Matt Lum, Karen Chackel, Board President Cynder Sinclair, Executive Director of Easy Lift Ernesto Paredes, Holly's husband, Rick, and daughter Marissa; First County Supervisor Das Williams, SB City Council members Kristen Sneddon and Joe Holland,All Saints by the Sea the Rev. Vicky, Easter Moorman, Jan Ingram, Henry Garrett, David Selberg, Judy and Vincent Wood, and Penny and Wayne Covert.
Friendship Center thanks the following sponsors: David and Louise Borgatello; Karolyn Hanna; Rosewood Miramar Beachfront Resort; Al Anglin and Vangie Herrera; Complete Care at Home; Channel Islands Post Acute; Epic Life Wealth Management; Cal-Western Landscape, Inc.; Castle Wealth Planning; CenCal Health; Easy Lift Transportation, Inc.; Kristin Frascella and Giovanni Vigna; Inge Gatz-Gilbar; Andriana and Sophia Hohlbauch; Kenneth and Frances Jewesson; Matt Lum; John and Gloria McManus; Linda Yawitz; Valerie Anewalt; Channel Islands Fiduciary Group; The Consciousness Network; Terri Dimond, All About Seniors Real Estate; First American Title Insurance Co.; Heffernan Foundation; Hospice of Santa Barbara; HUB International Insurance Services, Inc.; Quinn Fiduciary Services; Santa Barbara Home Improvement Center; San Ysidro Pharmacy; Mary Walsh; Isabel Wendt; Brownstein Hyatt Farber Schreck; Care West Insurance; Garcia Architects, Inc.; and Monica Vidger-Trent.
And a thank-you nod goes out to the valet team at the resort; if you know, you know.
411: https://friendshipcentersb.org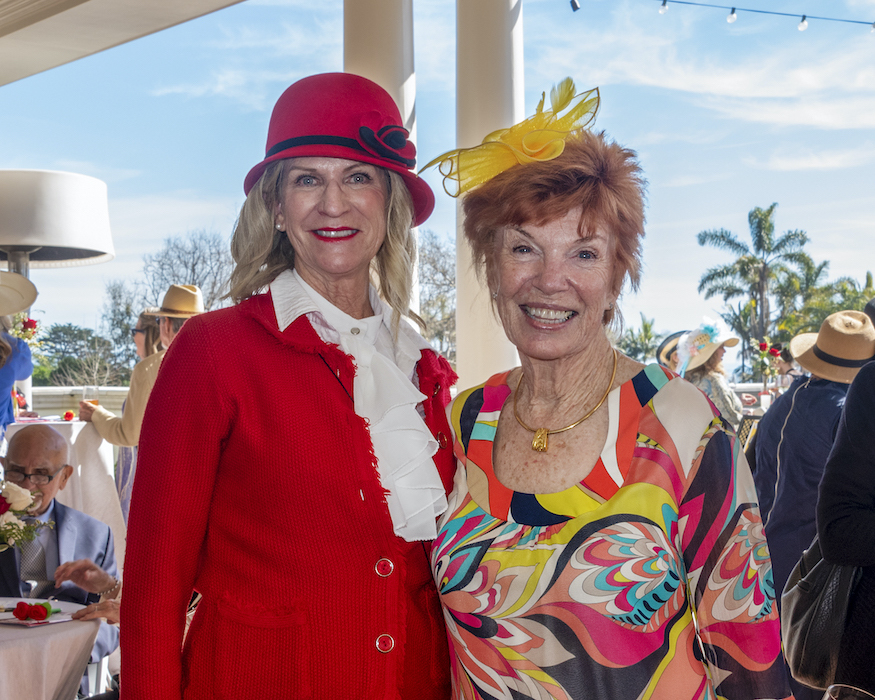 You might also be interested in...