Raising Our Light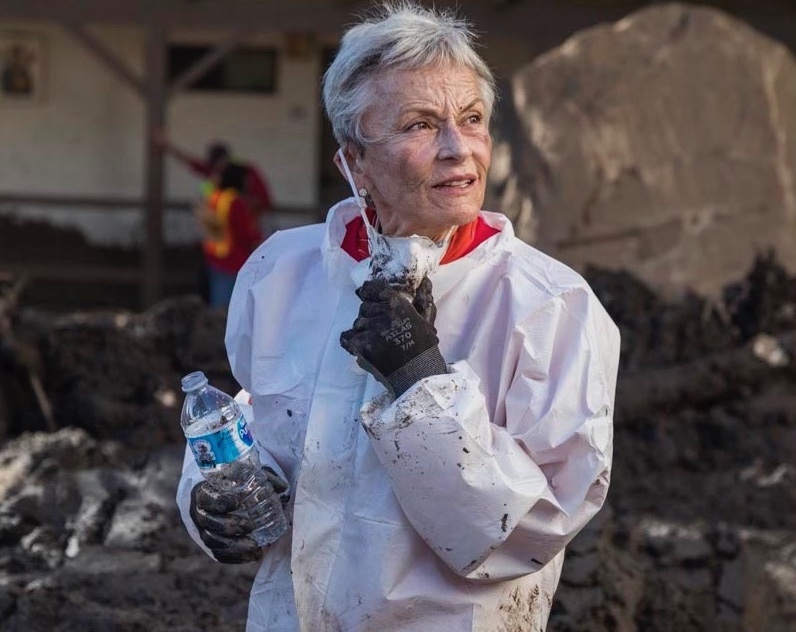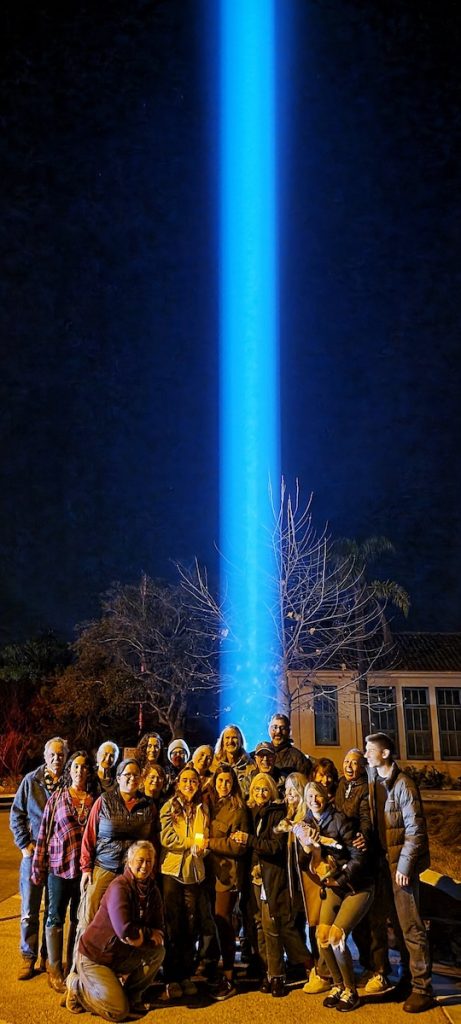 A community-wide event was scheduled on the evening of January 9, 2023, to commemorate the five-year anniversary of the 1/9 Debris Flow; the event was canceled by organizers a few days prior, as Montecito prepared for a significant storm event that would eventually lead to an evacuation of the entire community. 
This past weekend, Bucket Brigade founders and volunteers gathered somewhat spontaneously at Montecito Union School to mark not only the five years that have passed since the debris flow that took 23 lives and destroyed nearly 500 homes in Montecito, but the five-year anniversary of the inception of the Bucket Brigade, a volunteer organization that brought together thousands of people who helped victims dig out of the mud following the disaster. Since then, the organization has continued on its mission to helping neighborhoods throughout the county prepare for and recover from natural disasters; just hours before the impromptu ceremony at Montecito Union School, volunteers had been in Orcutt helping residents clean up after flooding damaged many homes earlier this month.
Co-founder Abe Powell tells us the commemoration of the anniversary, which was marked by the switching on of a massive blue klieg light that could be seen throughout Montecito, was especially poignant, as the Brigade had recently lost one of its most dedicated volunteers: Carol Bartoli, who, at 73 years old, rolled up her sleeves in 2018 following the debris flow, and became a face and spokesperson for the organization and their massive cleanup effort, passed away last week. "It's a huge loss for us," said Powell, who said Bartoli was a true heroine, and was the winner of the Bucket Brigade's first Golden Shovel award in 2018. The award marked Bartoli's more than 100 days of helping to dig out of the mud after the disaster. Back then, she was described as strong and tireless, and always willing to help when needed. Powell said Bartoli's resilience and willingness to help made her a true embodiment of the Bucket Brigade's guiding principles.
The Bucket Brigade was founded by Powell and his wife, Jessica, along with Linda Cole, Thomas Cole, and Josiah Hamilton, and is governed by a board of directors. The nonprofit organization continues multiple humanitarian and resiliency projects, including assistance after recent floods and fires, neighborhood preparedness, Walk Montecito, and the Bucket Brigade Academy, a leadership training program for high school students. To learn more, visit www.sbbucketbrigade.org. 
You might also be interested in...