A Scarcity of Abundance
If you are looking for a significant estate in Montecito and are willing and comfortable paying over $10,000,000 to get it, I would in normal years have 25 or 30 homes to show you, most of them in the $10 to $20 range… million that is. However, in the aftermath of the estate rush that coincided with COVID times from mid-2020 through today, we now see that portion of the market only offering a few estate choices to choose from for those at the top of the Real Estate food chain.
Looking back at the last two years of sales over $10,000,000 in the Multiple Listing Service (MLS) in Montecito's 93108, we see there were 65 closed sales over $10M between, 1/27/21 to 1/27/23. The lowest price of those 65 sales was a Picacho Lane starter estate at $10M on the dot, and the highest of the past two years in the MLS was $52M for an estate also located on Picacho Lane.
To help show the level of increase in sales in recent years at the estate level, one must see these 65 sales over $10,000,000 in Montecito's 93108 in just two years as either an anomaly or a new reality. A normal year in Montecito from 2009 to 2019, for example, would average seven or so sales over $10M per year. Again, an average. There would be 25 or 30 properties over $10M on the market at any given time and only seven would sell that year.
Nowadays, estates are changing hands so quickly they are often not even on the market in the first place. Of the 65 sales over the past two years, 22 of them were "off-market" sales, meaning a buyer found a seller through an agent most likely, for a property that was not at that time on the market in the MLS. Many had been on and off the market in recent years, but nonetheless, that is 34% of all sales over $10 million being off-market sales. A huge percentage when compared with the under $10M market's off-market sales stats.
There are no low ballers finding deals nowadays, not even in the $10M-plus range.
The properties are worth their asking price for the most part if you break it down (cost for a lot if you can find one, design, and development and building costs, plus the five years to do it).
There are only 10 homes on the market in the 93108 right now over $10 million to choose from and here are four of them to consider. All the homes featured offer at least 9,000 square feet of living space and all offer views, pool, grounds, privacy, etc…
2692 Sycamore Canyon Road – $15,500,000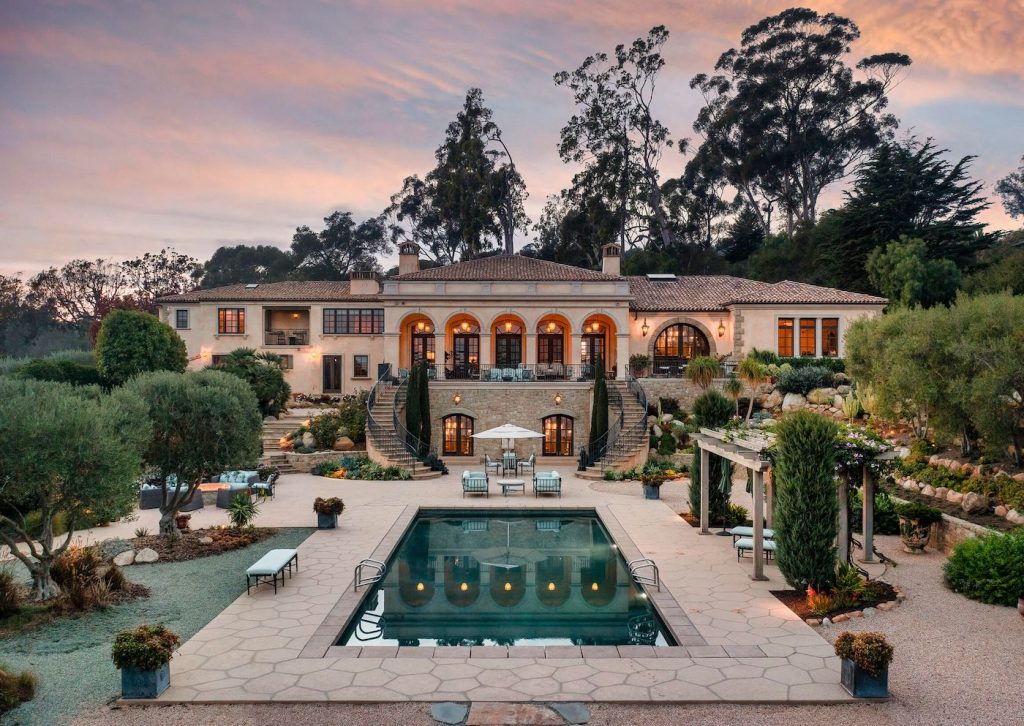 Enjoy timeless design and stunning ocean and mountain views from this 2.4-acre Montecito estate in a central location surrounded by other substantial homes on a private lane off Sycamore Canyon Road. The property was designed for today's lifestyle with indoor and outdoor rooms that flow together for enjoyment and relaxation.
There are seven one-bedroom suites, a guest house with kitchen and bath, a cabana, and bonus room giving options for a multitude of uses all within the 9,700+/- square feet of living space. Drenched in sunlight, the residence lives like a resort with an oversized pool, expansive terraces, patios, fire pit, exquisite gardens, and more all located within the Cold Spring School District.
751 Buena Vista Drive – $18,900,000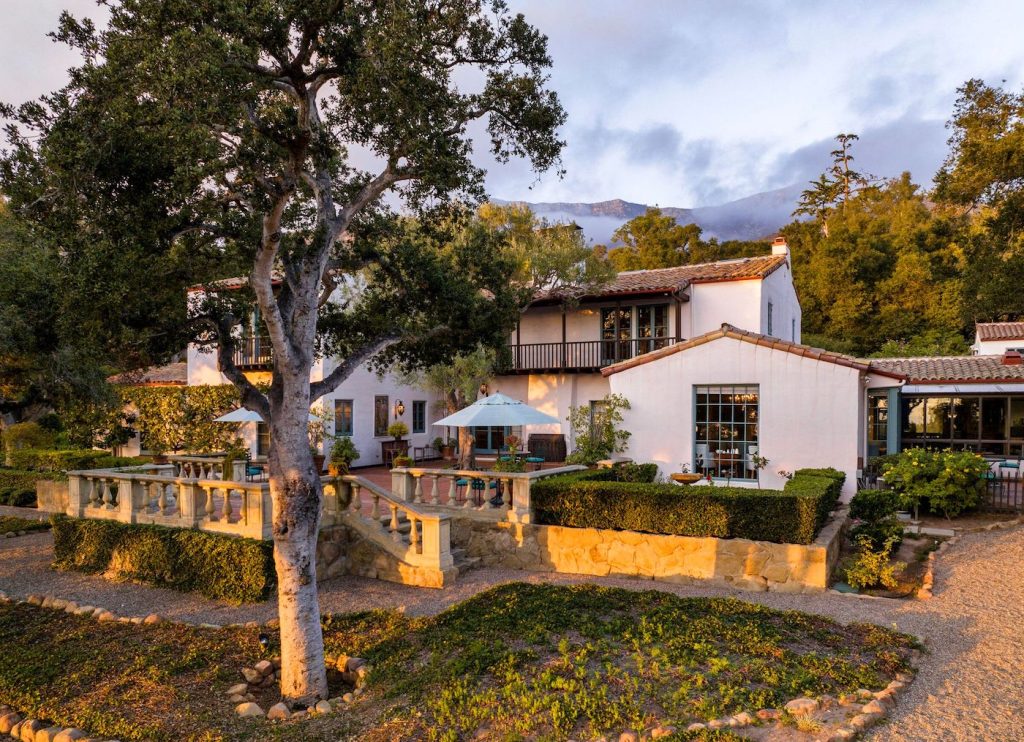 History, architecture, and pedigree coalesce at the iconic Casa De Buena Vista. Designed by George Washington Smith in 1930 and with a beautiful Lutah Maria Riggs addition in 1933, this estate embodies the soul of Montecito. Prestigiously located in the Montecito Union School District and not far from the Upper Village, the elegant, 9,600+ square-foot home is set on two parcels with 4.76± acres of gently rolling grounds, ancient oaks, meandering paths, and views to the sea and the Santa Ynez Mountains.
A long, oak-lined drive leads to the estate, which has preserved much of the original lighting, tiles, windows, and other rare period details. Additional amenities include a north/south tennis court, pool/spa & cabana, grand terraces, pavilions, an attached 2/2 apartment, an ocean-view cottage, an art studio with a kitchen and bath, and two three-car garages.
999 Romero Canyon Road – $19,950,000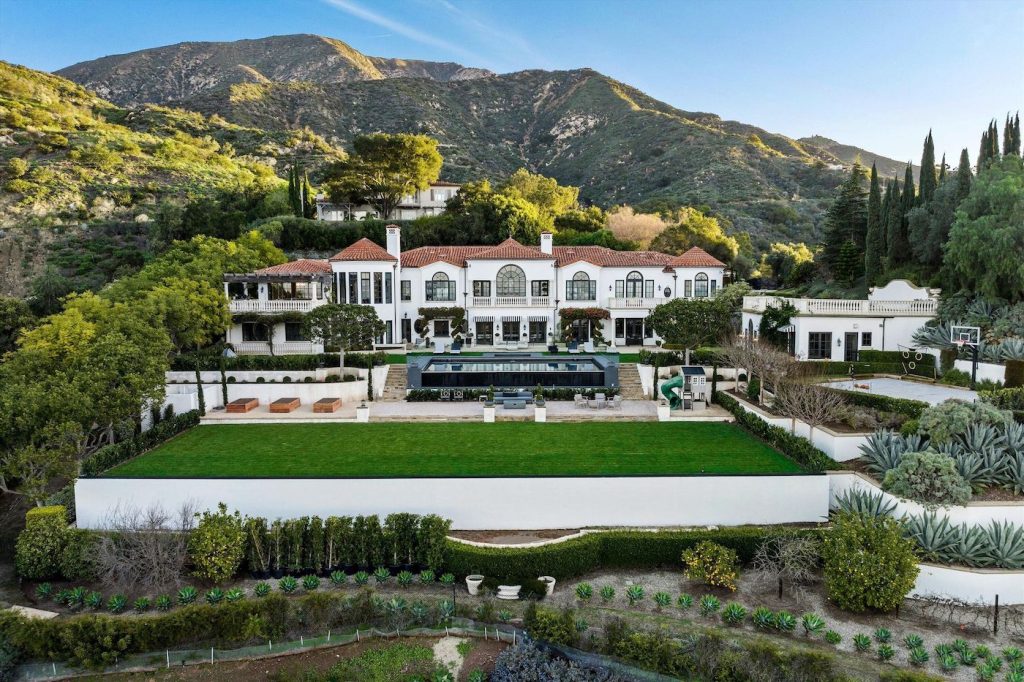 With breathtaking ocean views from nearly every room, this exceptional, gated estate sits on a commanding location with over 2.4 acres to enjoy. The home just hit the market for the first time and showcases a world-class remodel utilizing high-end design elements and materials. Inside the grand, 11,000+/- square-foot home, designer touches include solid oak details and Calacatta marble. State-of-the-art technology includes a Lutron system, smart home functionality, and top-of-the-line security elements.
Usable, level grounds make the exterior spaces feel wide-ranging and spacious. The view out over the infinity-edge pool includes the ocean, islands, Stearns Wharf, and coastal sunsets. Additional amenities include a guest house, bocce ball court and lookout terrace, sports court, private hiking trails, and an animal barn. Multiple balconies and terraces, a loggia, and pergola overlook the grounds and all within the Montecito Union School District.
888 Lilac Drive – $33,500,000
Vast ocean views, level grounds, luxe amenities, and timeless design come together at this iconic Montecito property on one of the more important and some would say romantic streets in Montecito. Flexible spaces both inside and out make this an intimate home for two yet can easily accommodate large crowds, with over 13,500 square feet of living space and outdoor social areas. Public areas blend seamlessly and open to the view and lush grounds beyond.
There is a main level primary suite and five additional bedrooms. Enjoy the gym, theater, bar, game room, pool, guest house, and five-car garage. There is also solar, a generator, greywater irrigation system, private well, organic vegetable beds, citrus orchards, chicken coops, and secret gardens defining sustainable sensibility and offering an unparalleled slice of paradise. This home is also located within the Montecito Union School District and is surrounded by other significant estates.
You might also be interested in...