Wolf Receives Layton Shoemaker Award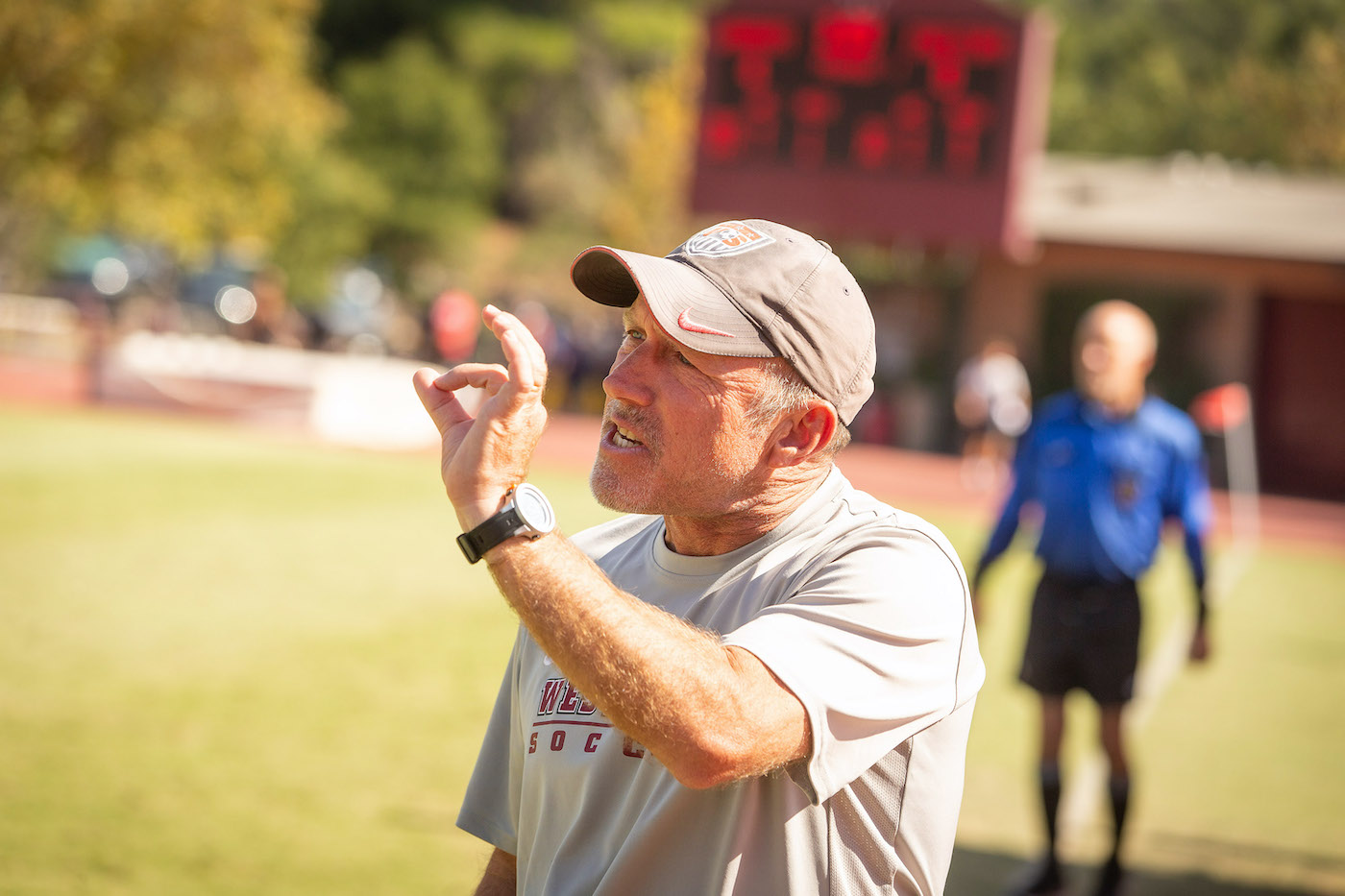 Dave Wolf, who retired following a 32-year career as head coach of Westmont men's soccer, was awarded the Layton Shoemaker Award from the Fellowship of Christian Athletes on January 14 at the National Soccer Coaches Convention in Philadelphia.
The award recognizes a coach that honors God on and off the field, and models a strong relationship with Christ to their players.
The award is the namesake of the late Messiah University head coach, who was at the helm for the Falcons for 23 years. "Layton had a heart for coaches of faith having a place to get together, which became the National Soccer Coaches Convention," Wolf says.
In 32 years leading the Warriors, Wolf compiled a program-record 362 wins to go along with nine GSAC Regular Season Championships and seven GSAC Tournament Championships. Wolf also took the Warriors to 10 NAIA National Tournaments and coached 21 different NAIA All-Americans.
Talk Examines the Soul, Cultural Disillusionment
Brandon Rickabaugh, known for his work at the intersection of metaphysics, philosophy of religion, and Christian spiritual formation, speaks about "Mechanizing Ourselves to Death: The Human Soul and Cultural Disillusionment," on Monday, January 30, at 7:30 pm in Westmont's Global Leadership Center. The lecture, sponsored by the Martin Institute and Dallas Willard Research Center, is free and open to the public.
Rickabaugh, assistant professor of philosophy at Palm Beach Atlantic University, has written numerous published articles and book chapters, including "Neuroscience, Spiritual Formation, and Bodily Souls: A Critique of Christian Physicalism," which won the 2018 Dallas Willard Center Research Article Award at Westmont.
Photo Correction
The photo of Westmont sociology professor Felicia Song and Pope Francis was by Vatican Media, not Brad Elliott. We regret the error.
You might also be interested in...