A Birthday Surprise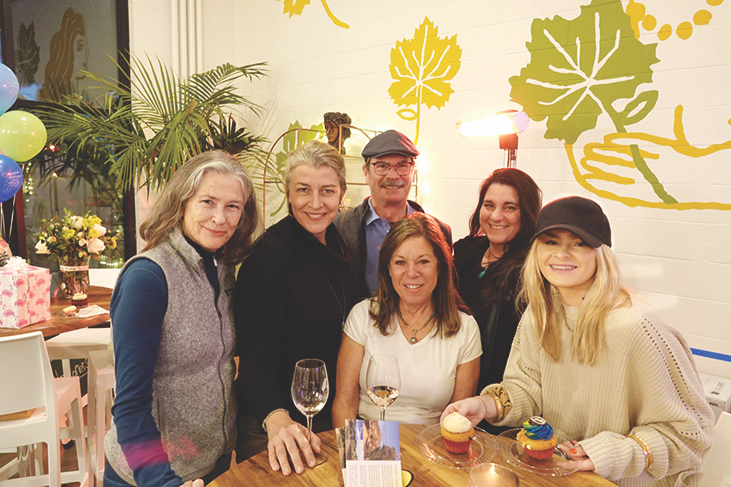 It wasn't quite James Bond, but certainly top secret when Montecito animal activist Gretchen Lieff celebrated her birthday at the La Lieff wine tasting room in the Funk Zone.
Nearly 20 people gathered for the hush-hush fête with Gretchen taken totally off guard by the bash.
"I had absolutely no idea!" she gushed. "What a nice surprise."
Among those joining in the fun while quaffing the wine and snaffling the comestibles were Symphony president Kathryn Martin, radio host Lisa Osborn, Lieff's beau Miles Hartfeld, Kristi Newton, Ariana Katovich, Brendon Twigden, and Sandy Robertson.
Book Continues to Sell
Prince Harry, whose controversial book Spare has sold more than 750,000 copies across all formats – hardcover, audio, and e-books – thanks a host of Hollywood VIPs including Oprah Winfrey, British TV talk show host James Corden, director Tyler Perry, Gwyneth Paltrow's rocker ex-husband Chris Martin, as well as his mother-in-law Doria Ragland.
The autobiography, part of a $20 million four-book deal with Penguin-Random House in New York, will reportedly have to sell 1.7 million copies to break even, with the ghost writer J. R. Moehringer receiving a $1 million fee.
Mary Sheldon, owner of the Tecolote Book Shop in the Upper Village, tells me all 40 copies of the book in her literary emporium sold out quickly and she has now ordered another delivery to meet demand.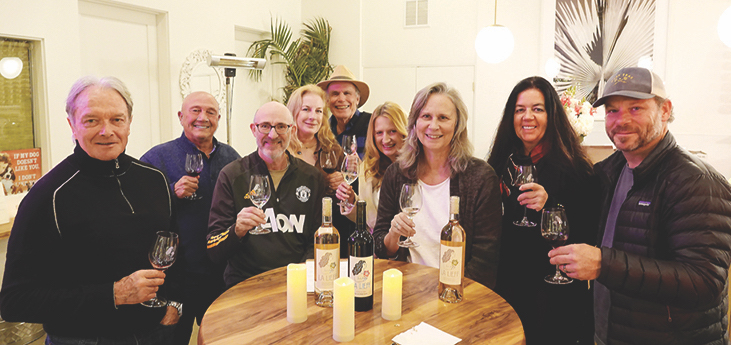 Filming for 'Six Triple Eight'
It looks like Oprah Winfrey could be U.K.-bound.
A new Netflix project by her friend Tyler Perry co-starring the former TV talk show titan is being filmed in Bradford in the north of England in February.
Six Triple Eight, the story of the only all-black female battalion to serve in World War II, is set to start shooting February 16 in Yorkshire.
The movie also stars Susan Sarandon, Sam Waterston, and Dean Norris.
Lone Star Rescues Self
Montecito's Rob Lowe was trapped in his home after the recent storms felled a tree.
The 9-1-1: Lone Star actor, 58, shared footage of him using a winch to haul the tree away with TV talk show host Jimmy Kimmel.
"It was like I was doing something that I usually do, like a fake thing on 9-1-1," he explained.
Lowe said it was important for him to leave his neighborhood because he had to attend the premiere of his new Netflix film, Dog Gone, after a day and a half of being trapped, with rescuers being unable to get in or out.
Dudes Reunited
Montecito actor Jeff Bridges was due to receive his Critics Choice Award Lifetime Achievement trophy from actress Michelle Pfeiffer, but the Scarface star who was nominated for Best Actress in a Limited Series and Movie Made for TV, had to cancel after testing positive for COVID.
Instead, Jeff, 73, reunited with his Big Lebowski pal John Goodman, 70, who presented him with the honor at the Los Angeles ceremony.
Sightings
Oscar winner Michael Douglas at the Santa Barbara Coastal Premium Cannabis Dispensary… Beach Boy Bruce Johnston checking out the bridle leather goods at Homer Montecito… Singer Katy Perry's father Keith Hudson picking up his prescription at CVS on CVR.
Pip! Pip! Be safe, wear a mask when needed, and get vaccinated.  
You might also be interested in...