Summerland Beach Remains Closed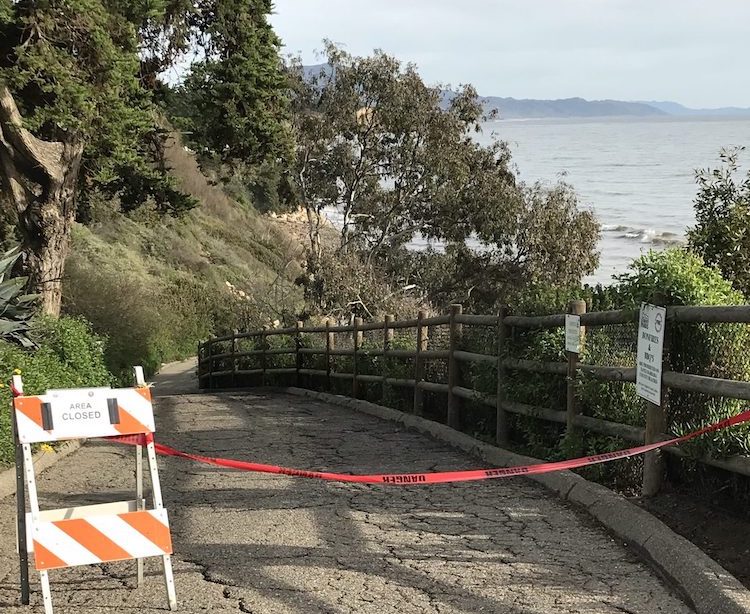 A mysterious oil slick in the waters off Summerland Beach continues to be closely monitored by multiple agencies, while beach access remains closed to the public. According to Summerland Citizens Association Board President Phyllis Noble, the oil slick, which appeared earlier this month following heavy rains, now appears to be breaking up and no additional sources are being observed.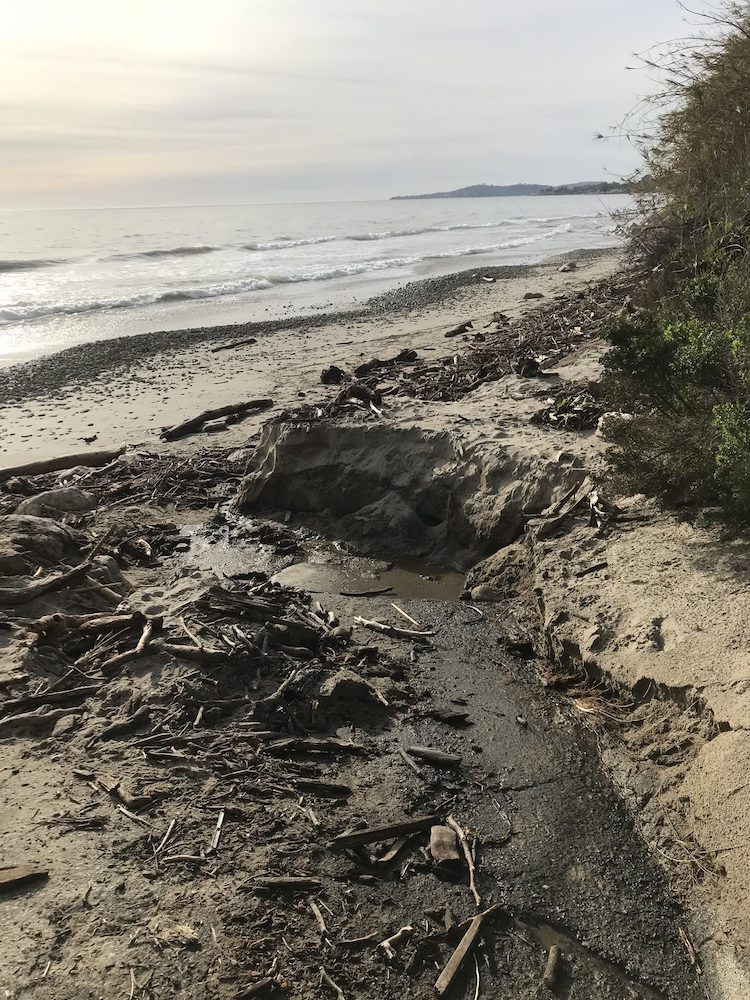 "Oil on the sand is being scoured up and the surf will dissipate and break up the sheen. Many of the larger dots of oil on the rocks have scoured themselves off. The oil does not appear to be spreading at this point," she wrote in a newsletter to Summerland residents earlier this week. While the source of the oil remains under investigation with responding agencies having taken samples to analyze, Noble says there is a consensus that it is likely oil that pooled from under a legacy well that was contained until the storm last week. "It was explained to me that when the wells were capped, it is estimated around 200 gallons of oil escaped. This oil was contained under the sand and did not release until potentially now. I was also told more oil is released on a daily basis by natural seepage throughout the channel," Noble wrote. There are approximately 200+ known abandoned wellheads at Summerland Beach alone. 
The United States Coast Guard, Fish & Wildlife, and Air Pollution Control District all have oil response personnel stationed at Lookout Park. This is in addition to County Parks and County Fire, and reps from Heal the Ocean, who are continually monitoring the situation, which, at this point, does not seem to have impacted local wildlife.
Residents and visitors are implored to not try and clear debris on the beach, due to the toxic oily debris that has washed ashore.
You might also be interested in...