New Members on SB Beautiful Board
Santa Barbara Beautiful, which focuses on the built, green, and cultural environment, has elected a new slate of officers for 2023 led by president Kerry Methner, editor and publisher of VOICE magazine for the last 20 years, and a gifted sculptor.
She has been on the board since the early 2000s and was president in 2009 and 2010.
Other new board members include Susan Bradley, deputy director of external affairs at the Santa Barbara Museum of Art; Marcella Simmons, a realtor with Village Properties; Stephanie Williams, a former advertising executive and board member of the Pearl Chase Society; and Lucrezia DeLeon, an architectural designer and board director for Hillside Housing.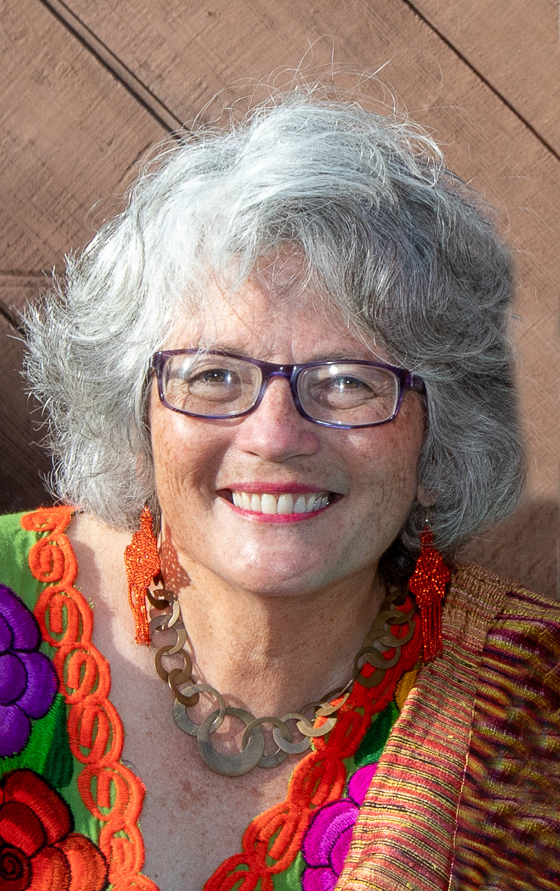 Weather Delays Award Goer
Carpinteria actor Kevin Costner had to miss out on the glamorous Golden Globes award ceremony in Beverly Hills because of the rainstorm and subsequent lockdown.
The Oscar winner, 67, was due to go to the 2023 bold-faced names bash to receive the Best Actor in a Drama Series trophy for the top-rated Paramount series Yellowstone.
But the actor's award was accepted by actress Regina Hall instead.
Costner sent an apology saying he had been impacted by the heavy rains and had to "shelter in place."
"I'm really sorry to the Golden Globes and the international press," he wrote. "I hope we're invited back. Thanks."
Local Mom Shares Healthy Recipes with Friends
Montecito actress Gwyneth Paltrow has released a spread of ultra-healthy recipes as part of her annual Goop detox program.
The 50-year-old lifestyle guru says her five-day program is designed to be "the foundation of our clean cooking for the rest of the year" in a bid to "reset and nourish our bodies."
Some of the Oscar winner's more unusual recipes include kelp broth infused with turmeric for breakfast, zucchini noodles with creamy sesame dressing, and crackers fashioned out of arrowroot powder and garnished with a sprinkle of pickled red onion.
All 14 recipes are free of caffeine, alcohol, dairy, gluten, corn, soy, refined sugar, whole rice, and eggs.
Bon appétit!
A Dream Endowment
Opera Santa Barbara has received a $10,000 grant from the National Endowment for the Arts (NEA).
The monies will support its next production, Jack Perla and Jessica Murphy Moo's An American Dream at the Lobero on February 18.
The grant is one of 1,251 grants for art projects awarded totaling nearly $28.8 million that were announced by the NEA as part of its first round of fiscal year 2023 grants.
"Projects such as this one with Opera Santa Barbara strengthen arts and cultural ecosystems, provide equitable opportunities for arts participation and practice, and contribute to the health of our communities and our economy," says NEA chair Maria Rosario Jackson. 
Column's 15th Anniversary 
As Montecito Miscellany celebrates its 15th anniversary in this illustrious organ, yours truly had yet another frenetic week given the publication of Prince Harry's memoir Spare, which reportedly has to sell 1.7 million copies to break even for New York publishers Penguin-Random House, including the $1 million fee for the ghost writer.
After ITV's interview following the Anderson Cooper interview for 60 Minutes, I then did a half-hour podcast on Zoom for the U.K.'s top selling Hello magazine with author Andrew Morton, who wrote the worldwide bestseller Diana: Her True Story, and was then interviewed by the Los Angeles Times on the price of living in paradise after last week's major rainstorm.
And how was your week?
Sightings
Controversial and newly married rapper Kanye West dining at the San Ysidro Ranch's Stonehouse… Oscar winner Kevin Costner noshing at Local… Car collector Dana Newquist sipping a latte at Renaud's on CVR.
Pip! Pip! Be safe, wear a mask when needed, and get vaccinated.
You might also be interested in...