Paying (and Singing) Respect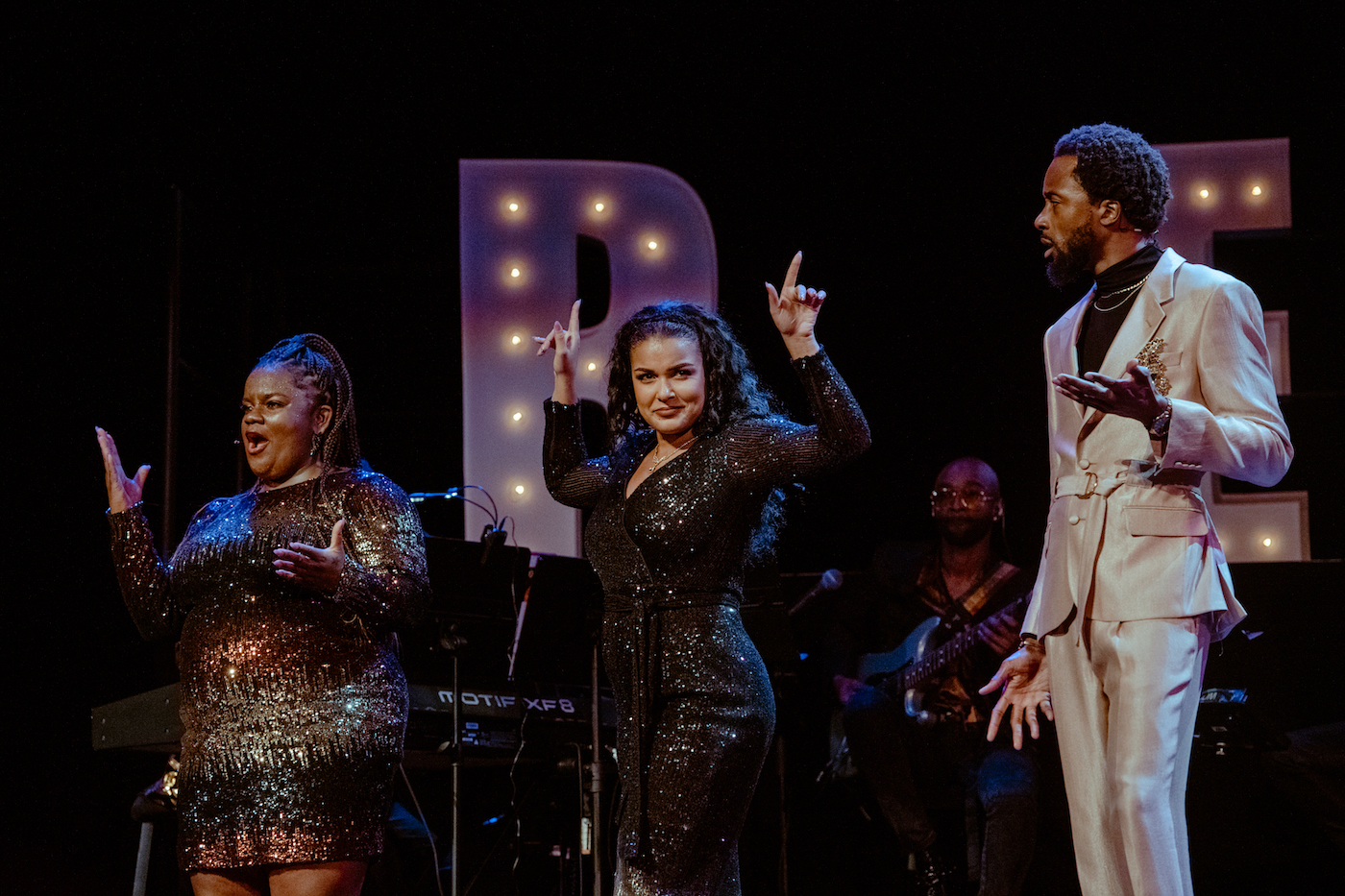 The late Queen of Soul Aretha Franklin was a larger-than-life character with vocal talents to match.
The singer, songwriter, and pianist, the daughter of a Detroit Baptist church preacher who died in 2018 aged 76, was admirably brought to life again in the American Theatre Guild's electrifying Broadway production R.E.S.P.E.C.T. at the Granada with four singers and a five-piece band telling Franklin's colorful life story starting as a gospel singer before hitting the big time, ultimately recording 112 singles, including 73 Hot 100 entries, 17 Top Ten pop singles, and 20 Number One R&B singles.
She also won 18 Grammy Awards out of 44 nominations, as well as being awarded the Presidential Medal of Freedom and in 1987 becoming the first female artist inducted into the Rock and Roll Hall of Fame.
I was lucky enough to see her perform live with a full orchestra at a charity gala in the multi-tiered ballroom at the Waldorf Astoria in New York when I was an editor on the gossip column of New York Magazine in the '80s.
The energized show featuring hits like "A Natural Woman," "Son of a Preacher Man," "Freeway of Love," and "Chain of Fools," directed by Great White Way veteran Christina Sajous, had a hugely talented cast, but Chela Faulkner stood out from the pack with a powerful voice that would have done Franklin proud.
Her rendition of Puccini's aria "Nessun Dorma" from Turandot, which Franklin sang at the 40th Grammys in 1998 in front of a TV audience of a billion people when opera legend Luciano Pavarotti fell ill, was a standout…
A Ranch Setting
Rather than filming at his $14 million nine-acre home in Riven Rock, Prince Harry has been using Beanie Baby billionaire Ty Warner's San Ysidro Ranch for major TV interviews to promote his controversial new Penguin-Random House memoir Spare, which was published Tuesday worldwide.
Unfortunately, given the well-laid plans, the Spanish version was accidentally released early with excerpts printed in the Left-Wing U.K. daily The Guardian, formerly edited by an old Cambridge Evening News colleague Alan Rusbridger.
The Duke of Sussex, 38, did an interview with old friend Tom Bradby of ITN in London and CBS News' Anderson Cooper of 60 Minutes, whose CNN show used to appear on talking about the Royal Family.
I instantly recognized the interview locale as one of the 500-acre resort's 38 cottages which cost from $2,000-plus per night.
JFK and wife Jackie famously honeymooned there, British actor Laurence Olivier and Gone with the Wind actress Vivien Leigh were married there in 1940, and Oscar winning actress Gwyneth Paltrow and rocker Chris Martin tied the knot in Willow Cottage in 2003.
Online Poll Result
Prince Harry is losing his Sus-sex appeal!
His popularity in Britain is now at an all-time low, according to a new YouGov survey, with his rating at a disastrous -38.
Almost two thirds of those polled admitted they held a negative view of King Charles's youngest son, while his support among the 18-24 age group has fallen to its lowest ever score…
Nothing Else to Improve
Montecito actress Gwyneth Paltrow says she's "too old" for New Year's resolutions and admits she has "nothing else to quit" given her health-conscious lifestyle.
In a Goop newsletter the Oscar winner says she doesn't like the idea of making New Year's resolutions she thinks "set us up to fail" and would rather set "broader goals" for the year ahead, though she admits to having run out of vices to give up.
"I think about the little incremental changes I can make as opposed to big sweeping things."
Sightings
Prince Harry walking his Labrador Pula in the rain at Miramar Beach… Actor Christopher Lloyd noshing at Lucky's… Mall magnate Herb Simon and TV political pundit Dennis Miller masticating at Tre Lune.
Pip! Pip! Be safe, wear a mask when needed, and get vaccinated.
You might also be interested in...