Paying It Forward Giving Loans That Transform Lives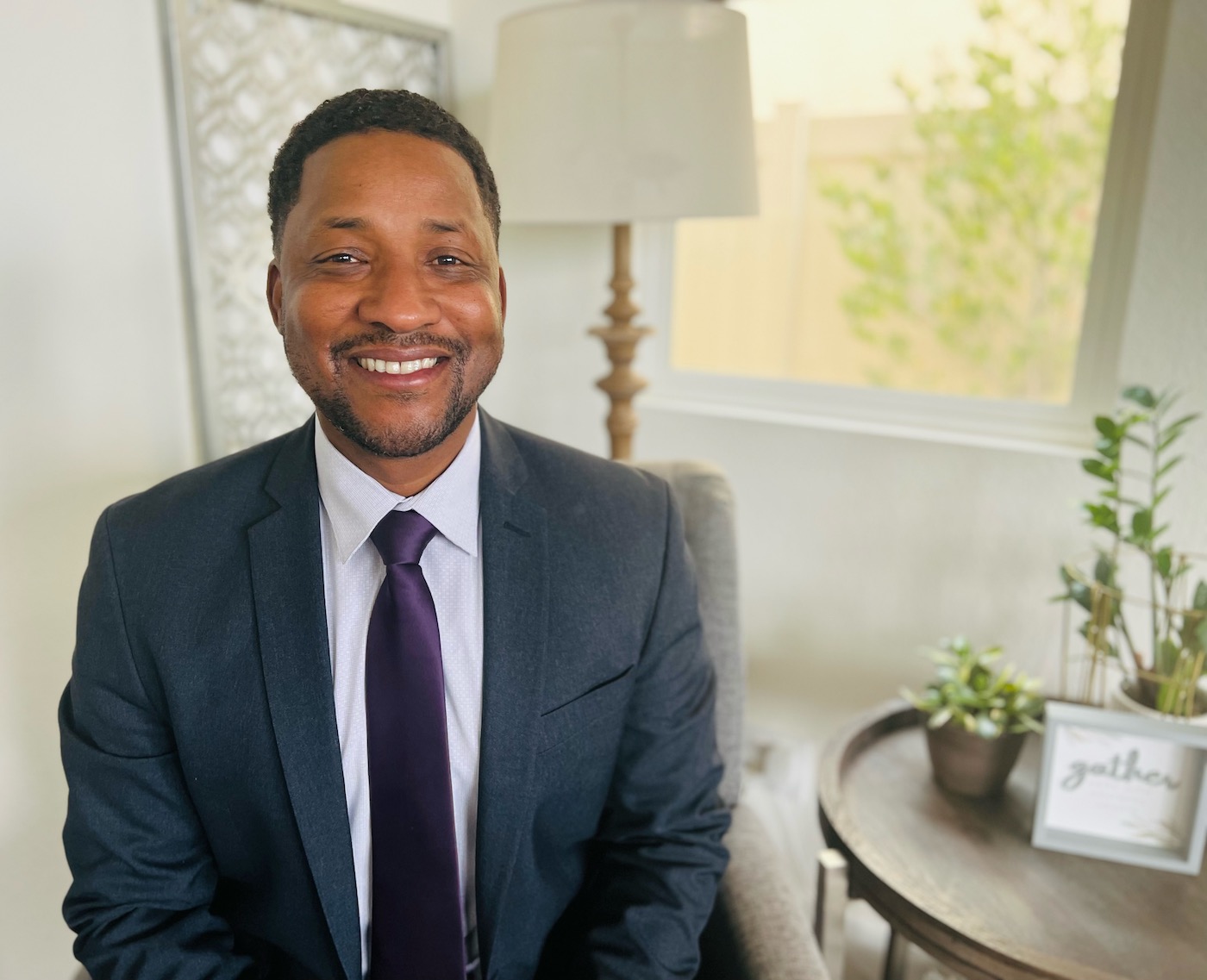 Fourteen years ago, Jay (Ofori) Diallo ('08) planned to serve with the United Nations or World Vision, but he has pursued a different path with the same passion to help the less fortunate. Since earning a degree in political science from Westmont, he has spent his entire career in banking, transforming the lives of economically disadvantaged people in his community.
Jay serves as CEO and founder of First Community Capital (FCC), the first and only Community Development Financial Institution (CDFI) with headquarters in Riverside County and offices in Riverside, Temecula, and Gardena. FCC seeks to foster economic justice and opportunity by providing access to capital and technical assistance to economically disadvantaged micro and rural businesses. "Our emphasis is on businesses owned by people of color, including women, veterans, refugees, immigrants, and people impacted by the justice system," he says. "It's so amazing just to watch individuals, families, and groups of people start their business, grow, and eventually start hiring people. They become part of our economic development community, creating a larger social impact within our community."
When someone released from the justice system wanted to improve the lives of his wife and two children, he applied for a job only to be rejected. Jay offered to help. "I found out he's an incredible electrician," he says. "So I helped him go through the process of becoming a licensed electrician and bought him a truck and equipment." It took eight months to mentor him and secure the loan before his business expanded and he began hiring other formerly incarcerated people to work for him.
Jay asked the court to expunge this man's criminal record as he'd become a good Samaritan in the community. "The judge called me to verify I had sent the letter," Jay says. "He told me, 'You have no idea what you've done with this kid. We have so many people like him in our justice system that have nowhere to go but back to prison.'" The judge wiped the electrician's record clean.
Jay followed a tumultuous path to the United States and Westmont. He fled Ghana, arriving in Costa Rica as a political refugee. Eventually Tom Ghormley became his guardian. Ghormley knew about Westmont from his four nieces: Kathleen Sieck ('98), Molly Phelan ('03), Elizabeth Dawson ('05), and Harriet Apalategui ('06).
Montecito residents David and Anna Grotenhuis provided a scholarship so Jay could attend Westmont, and he keeps in touch with the couple, considering them family. "I asked Anna and David how I could pay them back for everything they had done for me," he says. "And they said if I could help one person that would be enough."
Jay thrived at Westmont, serving as student body president and as a resident assistant and receiving the David K. Winter Servant Leadership Award.
After graduating, Jay created and incorporated Global Children's Fund (GCF) as a nonprofit. "I wanted to go back to Ghana to provide access to education for children and orphans in sub-Saharan African countries," he says. GCF has built orphanages and provided more than five water wells in Ghana and the Democratic Republic of Congo. In Nigeria, the organization provides school supplies and backpacks. Donors sponsor children in Ghana, Costa Rica, and the Democratic Republic of Congo for $35 a month or $440 for a year.
Now president of the Rotary Club of Temecula Valley New Generations, Jay earned recognition as an SBA Microlender Lender of the Year in 2019 and received a 2018-2019 Service to Humanity award from the Rotary Club of Tucson Sunrise.
Jay and Raina (Link) ('08) live in Temecula with their 13-year-old daughter and 6-year-old son. When their son was born, they decided to change the family name from Ofori (Jay's mother's last name) to Diallo (his father's last name).
You might also be interested in...