Coast Village Holiday Cheer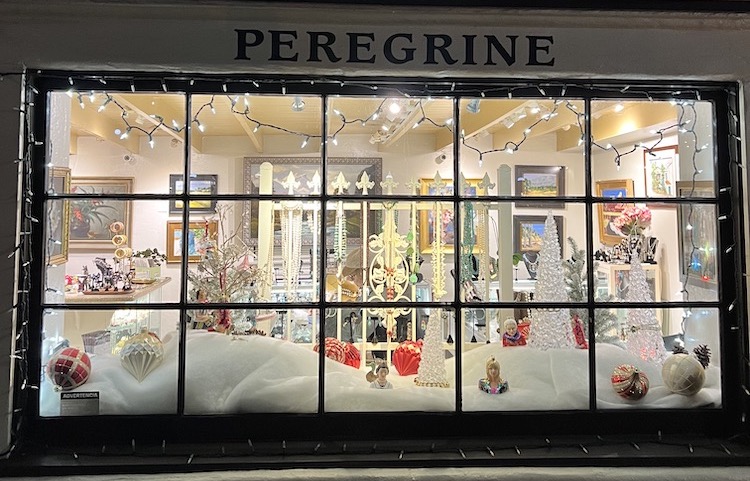 After a two-year hiatus, a contest for holiday window decorating on Coast Village Road (CVR) resumed this December, marking the last hurrah for the outgoing Coast Village Association (CVA), which is evolving into the Coast Village Improvement Association thanks to the approval of the Coast Village Community Benefit Improvement District (CBID) earlier this year.
Last Friday, a group of stakeholders and former CVA board members traversed the road, checking out the cheerful decorations and determining the top three businesses who deserved to win cash prizes. Here are the top three winners as well as runners-up.
Third Place: K. Frank. Kevin and Katie Frank's CVR boutique specializes in men's and women's designer clothing, shoes, jewelry, and accessories. Their decorations this year include lighted garland inside and out, as well as two Christmas trees on either side of the door, and wreaths above the arched entrance. The Franks' shop windows are showing off mannequins with warm clothing and accessories for the winter weather.
Second Place: The Tennis Shop in Coast Village Plaza decked out their front window into a winter wonderland. With presents, Santa, and snowmen figurines, ornaments, a Christmas tree, and red and white tennis balls, the window festively greets customers coming to the center to shop and eat. The shop, owned by Tony and Libby Hammond, is a full-service boutique carrying tennis and pickleball equipment, shoes, accessories, and apparel.
And the First Place winner… Peregrine Galleries! Owner Marlene Vitanza has decked out her beautiful front window with a snow scene featuring ornaments of influential women figures, as well as holiday trees, large ornaments, and a backdrop of vintage jewelry. One of the road's oldest shops, Peregrine Galleries, which opened in 1984, continues to offer ethnographic jewelry and art, including collectible vintage designer jewelry by Bakelite, Chanel, Georg Jensen, and early Native American jewelry and artifacts. The shop is sandwiched between Legacy and Lily, both of which also have beautifully decorated exteriors.
Runner-up: The windows at Whiskey x Leather are decked in holiday cheer and deserve a mention. The windows are filled with mannequins with festive clothing and accessories, framed in lighted garland with statement ornaments and beads. The exterior of the building is also framed in white lights. Founders Ariel Hujar and Zee Chew took a chance opening the shop in Montecito in 2015, carrying an eclectic, relaxed inventory of clothing, shoes, and home goods. Their most popular collections range in trendy pieces to thoughtfully curated, and sustainable, collections. The gals opened a second shop in Del Mar in San Diego County and are on the way to further expanding in the heart of Southern California.
Two other honorable mentions on the road are the property owners at Olive Mill Plaza and Montecito Inn. Both buildings are decorated with festive lighting, trees, wreaths, and bows.
Next year, the newly-formed CBID will allocate funds to help beautify the road for the holidays and beyond. Stay tuned for more updates.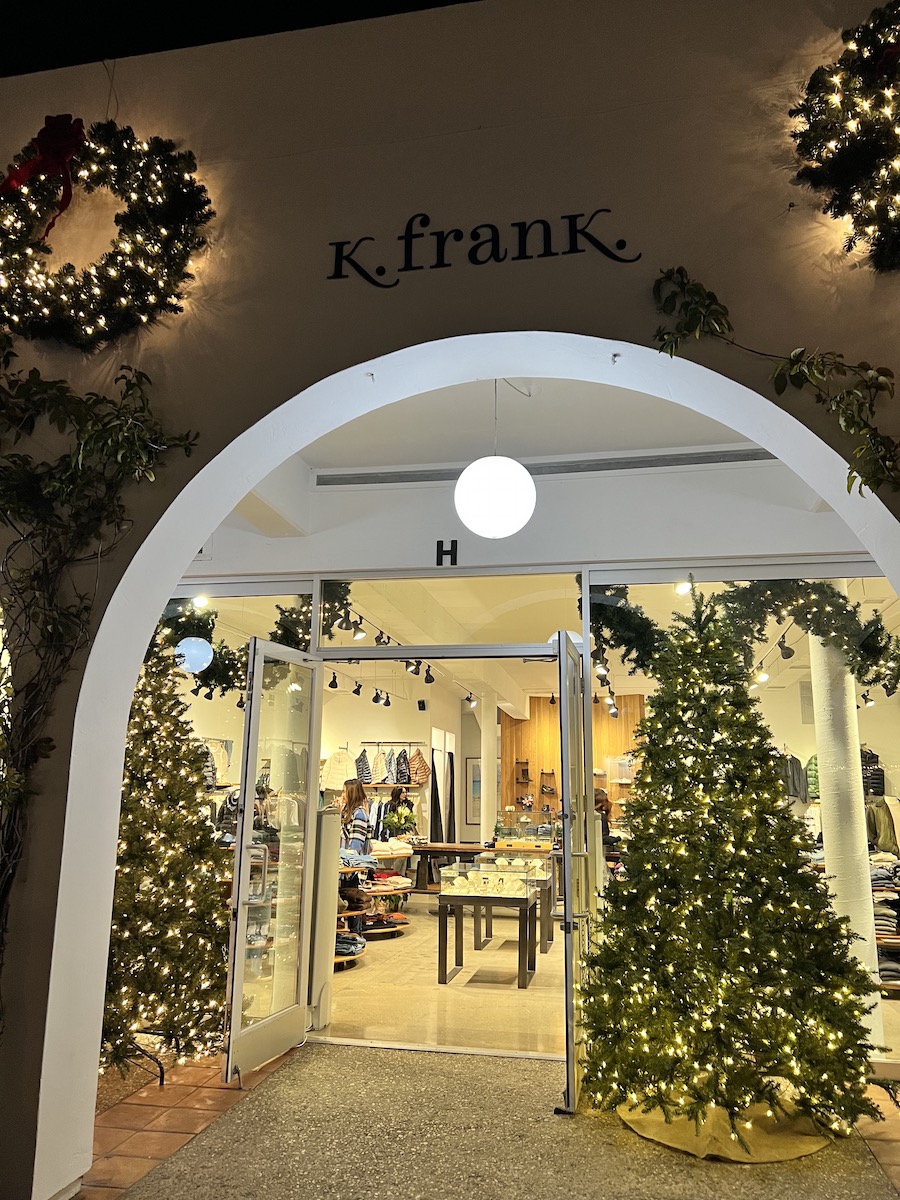 You might also be interested in...