Lime Creek Christmas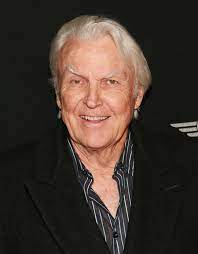 Come enjoy Anthony Zerbe's stage adaptation of Lime Creek Christmas, a spoken-word and music performance based on Joe Henry's novel, Lime Creek. With musical accompaniment provided by singer-guitarist Chris Zerbe, the show will take place in the Montecito Community Hall at the Montecito Library on Saturday, December 17 at 1 pm. Please arrive early to find parking and be seated in time.
Lime Creek Christmas tells the story of a man returning to the Wyoming ranch where he was raised, sharing childhood memories of a Christmas long past, which speaks to the beauty of the land, hard work, and pure spirit that defined the lives of ranchers and their families in the far West.
Anthony Zerbe is recognized as one of the country's most versatile character actors with extensive credits in film, television, and theater. A partial list of his film and television credits include American Hustle, The Matrix Reloaded and Matrix Revolutions, Star Trek Insurrection, Cool Hand Luke, License to Kill, Bonanza, Gunsmoke, The Dead Zone, Farewell My Lovely, Dynasty, and Mission Impossible.
Mr. Zerbe generously offered this performance back in 2019 and Montecito Library staff are ecstatic to welcome him back.
Learn Library Apps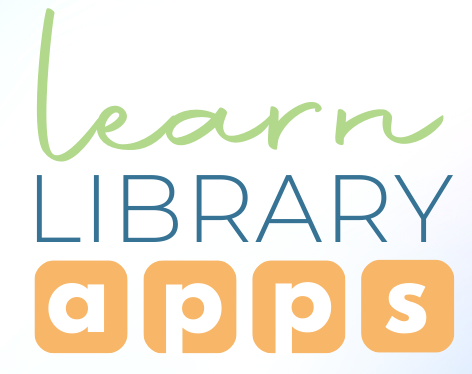 Interested in learning how you can use library tools for personal learning or research needs? This monthly series will introduce you to library apps and digital resources available for free with your library card. Each class is designed to provide an introduction to the resource and will allow plenty of time for questions and troubleshooting. All levels of tech skill are invited to attend.
Classes at Montecito Library will be offered the first Wednesday of each month at 10 am. There will be repeat classes at Eastside Library the second Wednesday and a Virtual class the third Wednesday. Please register in advance on SBPLibrary.org or call us to sign up over the phone (805) 969-5063.
In December, we will learn PressReader, a new app for electronic newspapers and magazines, and Palace Project, an app to access eBooks and eAudiobooks. These apps are very easy to use and you will leave with access to tons of digital materials.
Notes of Thanks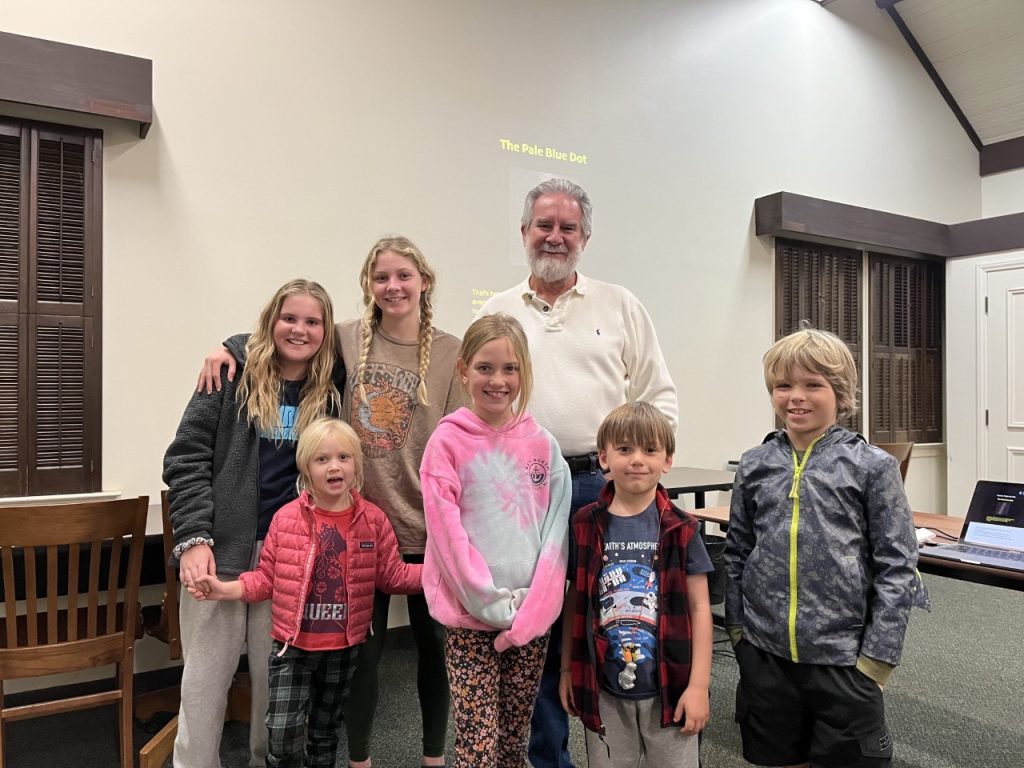 Our branch library is known for its personal touches and welcoming staff. Here's a gold origami star to the five Montecito Library staff members that work so hard and provide the kind of public service that our patrons deserve.
We are all very grateful for community members who offer their talents and knowledge to our library. One stellar example is geologist Tom Farr, who has been offering a Space Talk Series for kids and families over the last couple of months, igniting curiosity and interest in science and math.
Finally, to our Friends of the Montecito Library for all of their support and efforts on our library's behalf, a big hearty thank you!
December Events:
Stay & Play – Tuesdays, Drop in anytime 9-10:30 am
Knit 'n' Needle – Thursdays, 2-3:30 pm
Learn Library Apps: PressReader and Palace Project – Wed, 12/7, 10-11am
Library On the Go Van @ Cold Spring School – Wed, 12/7, 3:30-5:30 pm
Poetry Club: Everyday Moments of Gratitude – Thurs, 12/15, 2-3 pm
Space Talk: Pluto, Planets Around Other Stars, and More – Thurs, 12/15, 4-5 pm
Anthony and Chris Zerbe Perform Lime Creek Christmas – Sat, 12/17, 1-2 pm
Montecito Book Club: Dear America by Jose Antonio Vargas – Tues, 12/20, 12-1 pm
Winter Closure Dates:
12/24-1/1
See you at the library!
You might also be interested in...