Holiday Shopping Along State Street and Beyond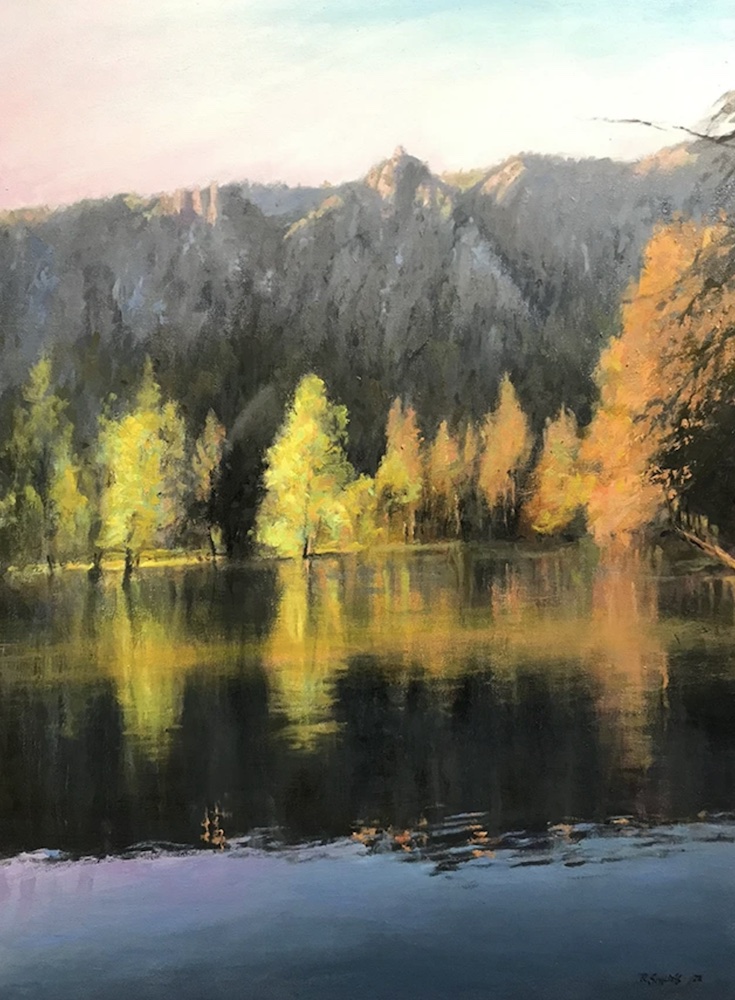 With the pedestrian paths that now run down State Street, it is easier than ever to do some holiday shopping or just spend a day downtown with the family. In week three of our Home for the Holidays Guide, here are just a few of the fun events and spots to stop in along the way.
The Santa Barbara Fine Art Gallery, nestled next to the Arlington, is the first stop for finding plein air artworks that capture the spirit of the California Central Coast. The gallery is run by Julie and Richard Schloss, an esteemed plein air painter of 50 years whose works can be found in the permanent collections of museums around the area. Their Holiday Show has just opened this month with many of the featured works coming from their friends and members of the historic OAK Group of plein air artists, including Michael Drury, Arturo Tello, and John Comer, among many others. If looking for a quick gift, Richard Schloss has also just released a book, Painting the Light. This tome, available at the gallery, is Richard's magnum opus on his understanding of light and how to paint it, one of the key traits his work is known for.
domecíl in Victoria Court is a women-owned company with an eye towards socially responsible and sustainable business practices and materials. Their single batch wearables are crafted at a small worker-owned sewing studio in downtown Los Angeles. The range of linen smocks, bags, and other attire has a rustic yet fashionable look to the environmentally-friendly line of goods. The quaint store features fiber arts, ceramics, and woodwork to accompany the organic garb.
Whether prepping some holiday dishes or finding a gift for the foodie in your life, Viva Oliva has a range of gourmet goods to bring some Mediterranean flavor to the American Riviera table. The extra virgin olive oils are painstakingly sourced from olive-growing regions around the world. There is also a selection of seasoned olive oils that have classic additions like truffles or lemon, as well as some more exotic seasonings such as harissa or Tunisian Baklouti green peppers. Of course there are sampler sets for those who want to try (or gift) a few flavors. Naturally, there are a range of balsamic vinegars to play the tangy counterpart to these oils with just as interesting flavors to match, including an elderberry dark balsamic, honey ginger white balsamic, or espresso dark balsamic, to name a few. A selection of meats, cheeses, and other artisan edibles, as well as olive wood kitchen accessories, make it easy to put together a charcuterie board or a gift.
Located next to Santa Barbara Roasting Company, Folio Press & Paperie features a little bit of everything, including stationery and writing utensils, kids' gifts and clothes, home décor and accessories, and so much more. Each item in the store is selected with the same care and consideration that owners Frank and Marlene Bucy put into each of their custom prints. Because, in addition to the gift and stationery items, Folio Press & Paperie is a letterpress design studio and full-service print shop. Be it a holiday party invitation or a custom Christmas card to send out, Folio can help provide some eloquent elegance on the paper.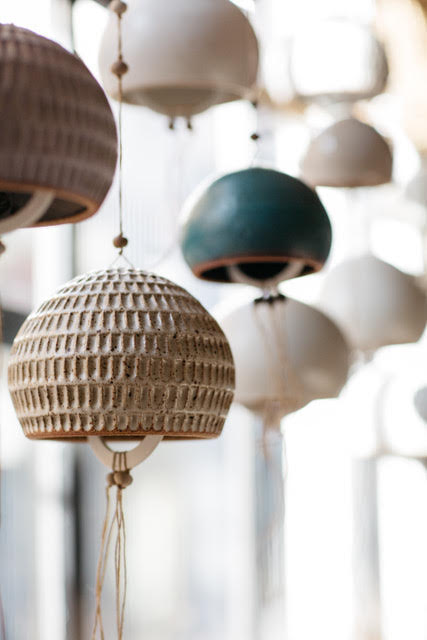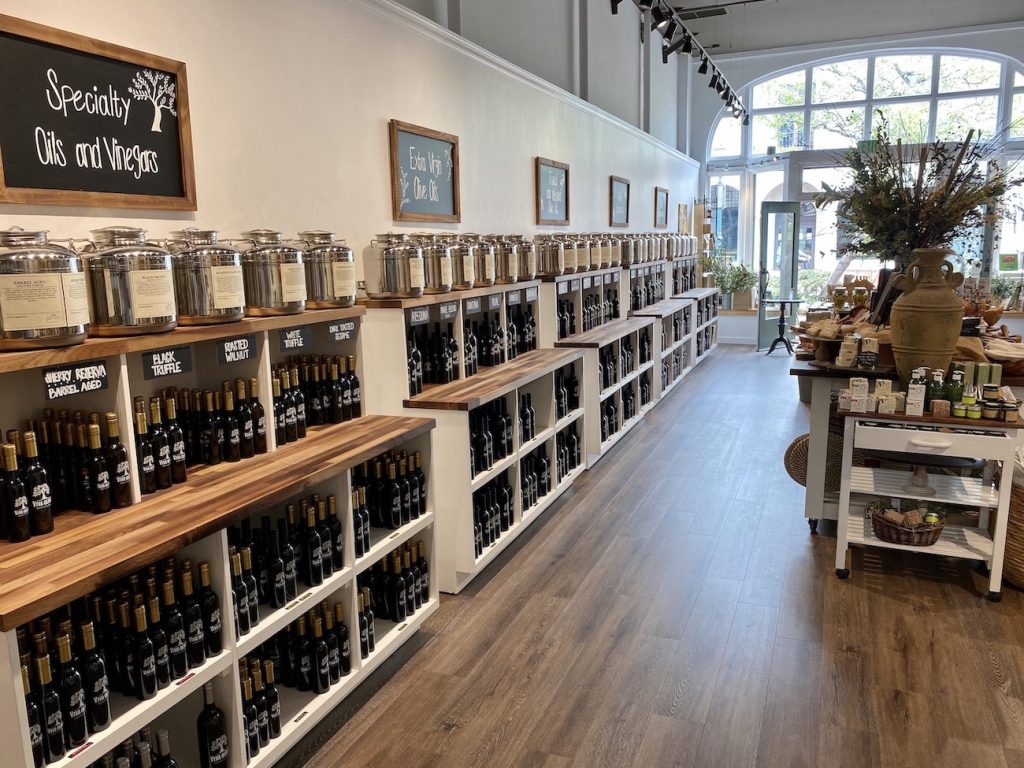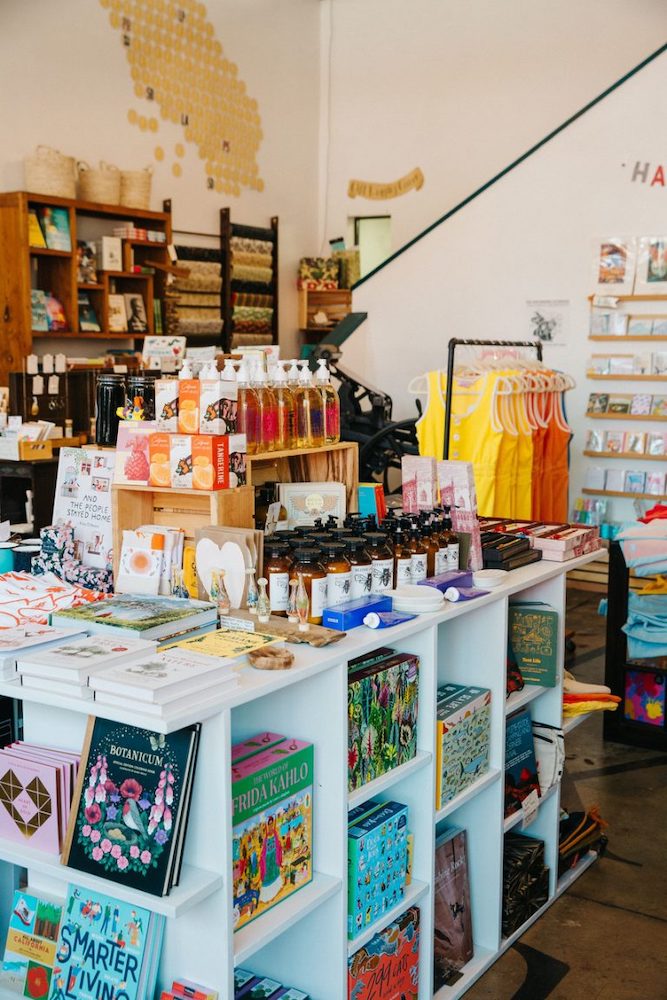 La Arcada Plaza and El Paseo
The boutique stores of La Arcada and El Paseo bring luxury shopping and charming views to the stone-lined walkways of these plazas with many of the establishments being longtime residents of the spaces, such as Bryant & Sons, which is still in its original El Paseo location. Founded in 1965, this family-owned jewelry store offers the finest in rings, bracelets, earrings, and other jeweled spectacles. Today, the store is run more by the "Sons" but the longtime company remains an active supporter of the community and just as dedicated to their craft as ever. Nearby in La Arcada, Waterhouse Gallery, which just celebrated its 38th year, is run by Diane and artist Ralph Waterhouse. The collection of paintings offers a variety of works from California-based artists with the duo selling and shipping the art pieces around the world from their La Arcada space.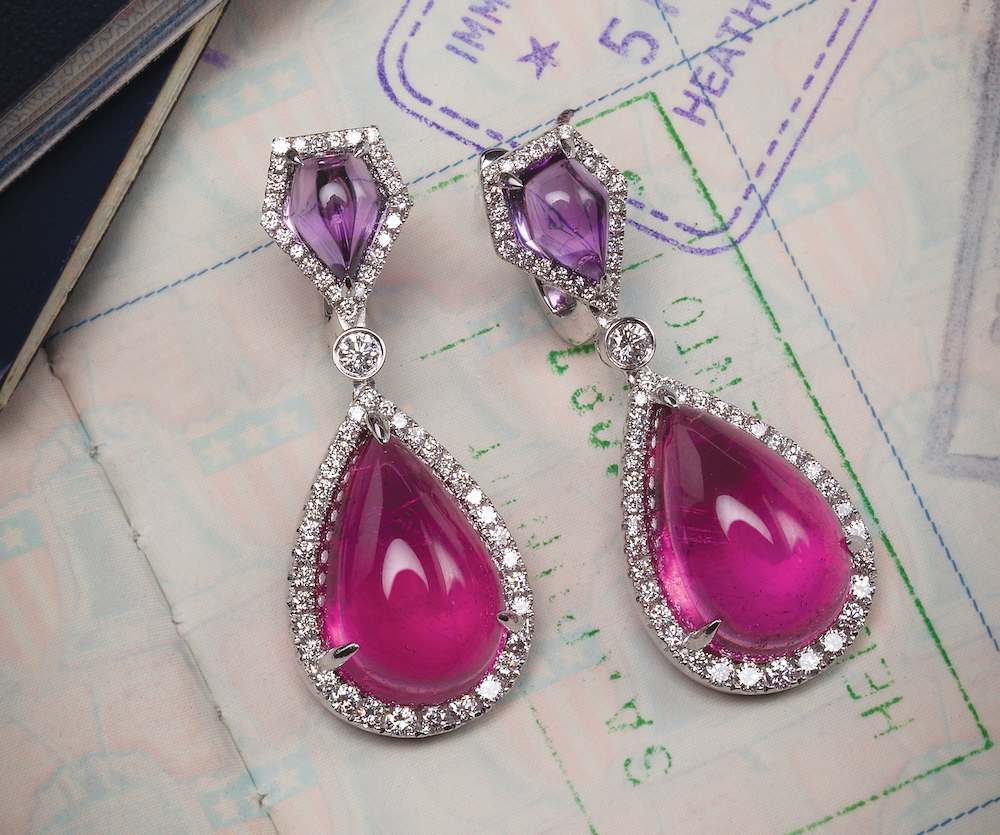 Catherine Gee is more modern than the other stores in La Arcada and has the fashion to fit it. Founded in 2015 by its namesake designer and artist, her textile artworks are often made with sultry silks and other soft, luxurious fabrics. The popular Daria Blouse comes in a variety of colors and patterns but each one has the natural yet sleek fit that Gee has become known for. Gee is based in Santa Barbara with her award-winning designs having graced many A-listers along the walkway and red carpet.
A longtime addition to La Arcada, Coast 2 Coast collection features two floors of high-end dining and tableware, jewelry, gifts, and home accessories in popular brands like Christofle, Waterford, and others. This pristine selection of goods is overseen by owner Holly Murphy, who swaps out the collection quarterly, meaning that after this season is over, there is a whole new store to look at. The mesmerizing maze of mementos make it easy to find something that catches the eye. If anything, there is so much to see that it is tough to know where to begin to look. Fortunately, Murphy and the other staff are there to assist. This Saturday (December 10) from 12-5 pm and Sunday (December 11) from 11 am – 4 pm, Anna Giuliani, an ambassador from VIETRI, will be there to sign and personalize any VIETRI gifts purchased with proceeds to benefit the Santa Barbara Museum of Art.
Sitting on the corner of La Arcada at Figueroa and State is The Yes Store. The name also answers the question, "Is there somewhere I can go to find a gift while supporting local craftspeople and artisans?" This artists' cooperative has been around in some shape or form or pop-up since 1968 and spans a wide range of crafts and arts from ceramics and handmade wooden cutting boards to jewelry, clothing, and leatherwork. If you're shopping for multiple people in a variety of styles, this is the spot to go to. The metal lace wearables from Elaine Unzicker or crankshaft clock from Ben's Auto Décor (B.A.D.) can fit the metalhead in your life. A handmade kaleidoscope or one of the otherworldly glassworks by longtime area artist Elaine Hyde would suit the more dreamy giftee.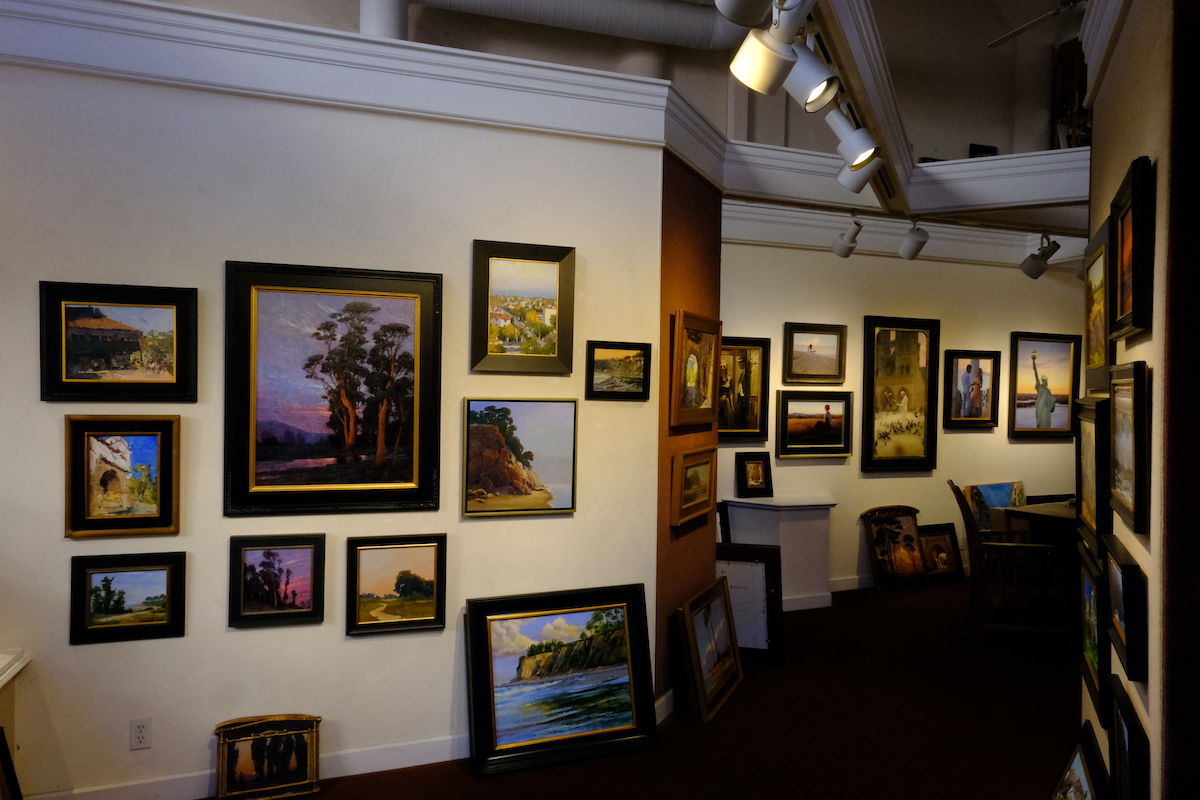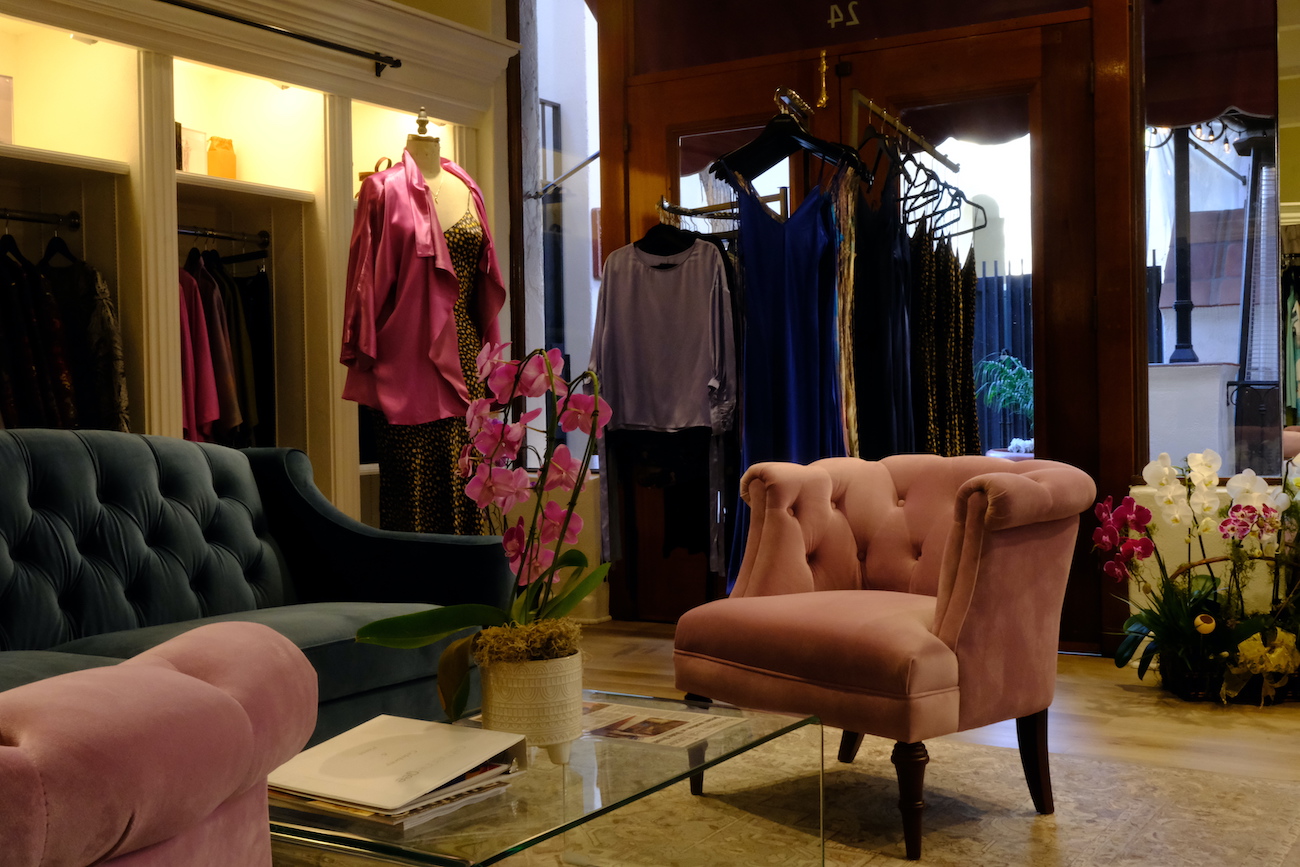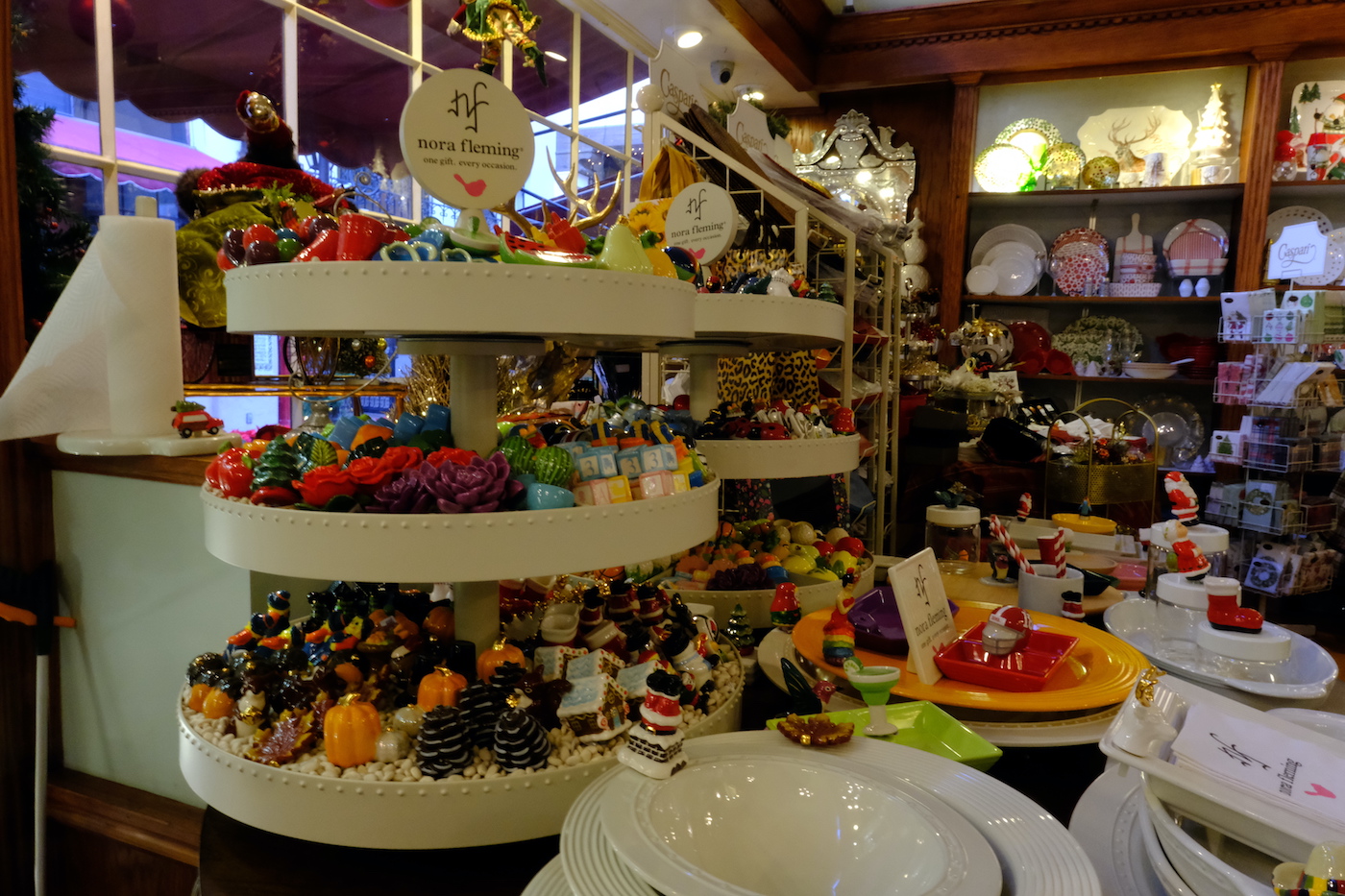 Paseo Nuevo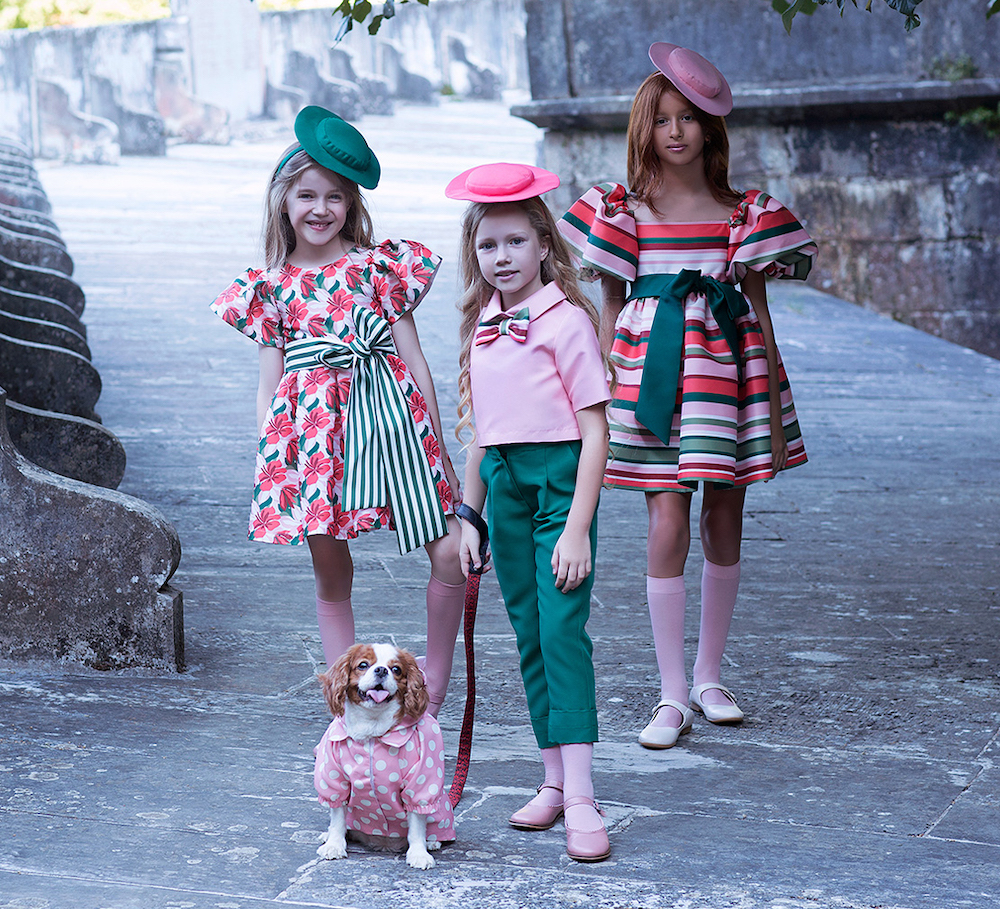 'Tis the season to visit Paseo Nuevo, with the outdoor shopping space not just decked out with decorations, but also featuring daily and ongoing festive events held throughout the month, including nightly snowfall (5:30 and 6:30 pm), visits and photos with Santa, and even a Silent Night, Silent Disco (December 15). Peruse the slew of stores, stop in at a restaurant, or catch a movie for a little shopping nightcap.
Mama Luma in Paseo Nuevo features couture for a daughter, niece, or any young woman looking to dress up for a holiday party. Each of their clothing lines have thematic elements and coordinated colors that fit the dresses, jackets, and other attire. The Napa Rose collection often contains elements of the eponymous flower and the distinctive deep ruby reds that defines it. The Sicily line brings emerald greens with layers of pink and dashes of lines and polka dots. For the holiday season, Mama Luma has sale prices on different offerings from their various lines in colors that accompany the seasonal palette.
Heading Off State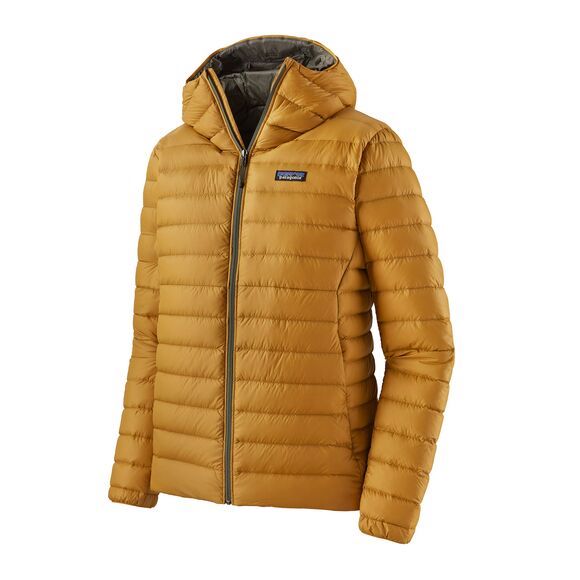 Open since 1975, Mountain Air Sports (MAS) has been fitting and supplying locals for nearly 50 years with their cold and warm weather gear. MAS suits those who enjoy the outdoors with kayaks, car racks, and the clothes to put in your pack. And if you're heading off to the mountains for some snow-filled fun, the selection of winter gear, skis, and snowboards lets one get their gear before heading up the hill. MAS also offers ski and snowboard tune ups for your own gear or rentals if you still need some, as well as custom boot or pack fittings for any adjustments needed (if it's been a while). There's also clothing and activewear in the brands in demand for that lifestyle, such as Patagonia, True Grit, and Toad and Co.
Located near the popular Mony's (a little chilaquiles during your holiday shopping?), sbmidmod features a collection of mid-century and modern objects carefully curated by owner Tracey Strobel. She brings over 20 years of experience in collecting and restoring antique and vintage objects so one knows the quality of each piece featured in the store. The collection includes art, lamps, furniture, plus other curiosities, and of course, chairs that are endlessly popular with collectors. This shop is filled with all of the engaging colors, luxurious curves, and exquisite craftsmanship that this era is known for.
Chaucer's at Five Points shopping center on Upper State Street is a staple of the local literary community. The winding rows of books bring a fantastic supply of fictions, classics, and referential works, plus a wall of greeting cards and tables of curated knick-knacks that make it easy to pick up other gifts along the way. The friendly staff at Chaucer's is available for recommendations and can either help you find anything on the shelves or order anything not found there.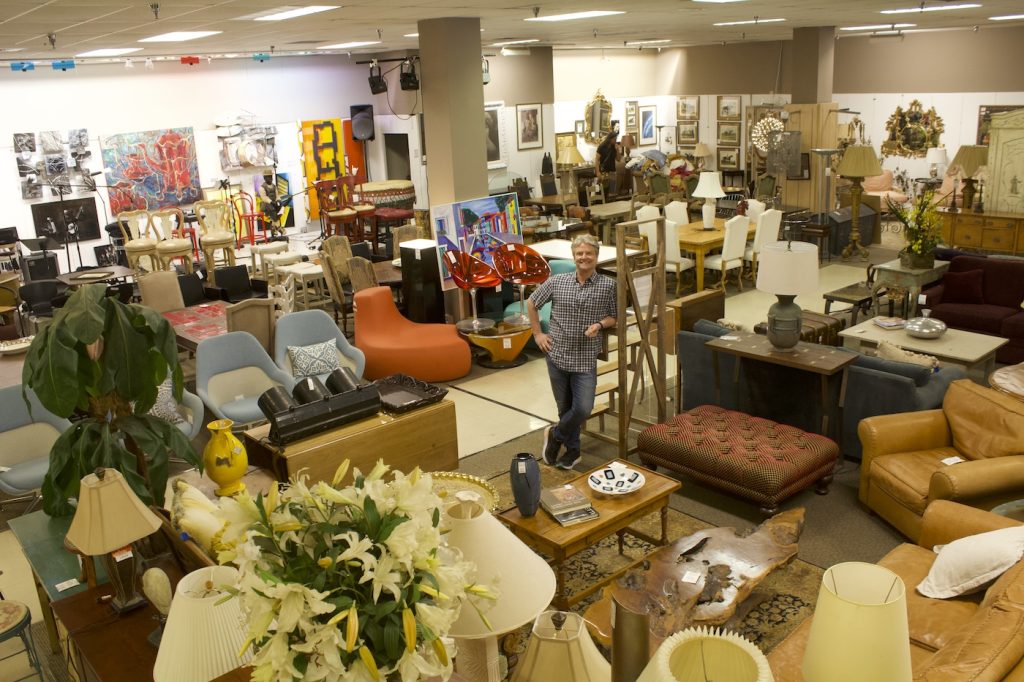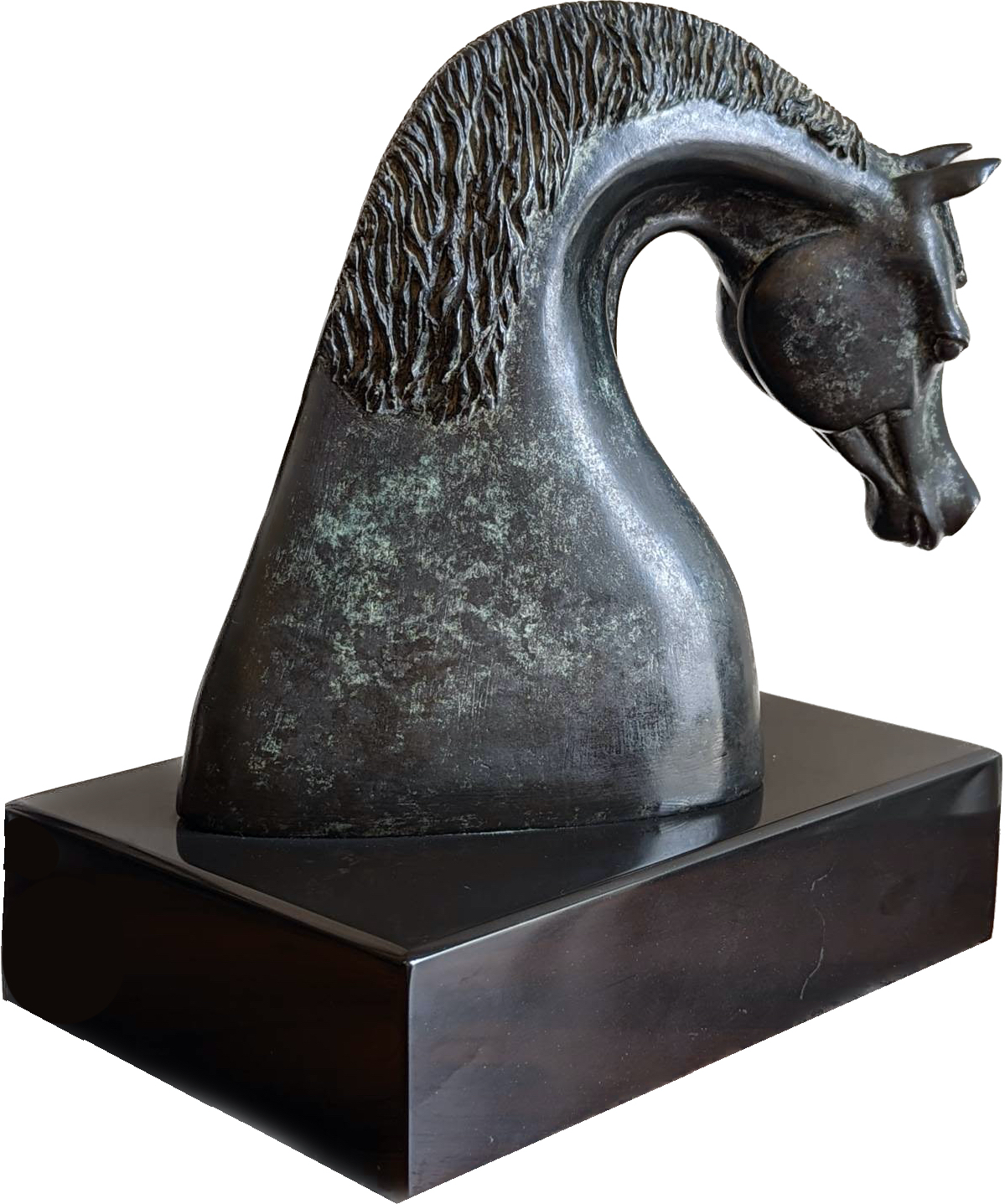 Vintage goods and antiques never seem to really go out of style and Moving Miss Daisy has a good deal of both. This consignment shop has an ever-turning selection of lighting, rugs, furniture, memorabilia, and much more. Whether it is finding a stylish something special for someone or just getting your home ready for the holidays, there is plenty to discover in this intricate La Cumbre shop. Plus, the Consign for a Cause program donates a portion of that item to a designated nonprofit so you can know that your purchase is also providing some holiday help.
And if you need a little more help on what to look for this season, click this link!
You might also be interested in...