11th Annual Richie's Barber Shop Holiday Donation Drive: This Year for St. Vincent's and Adam's Angels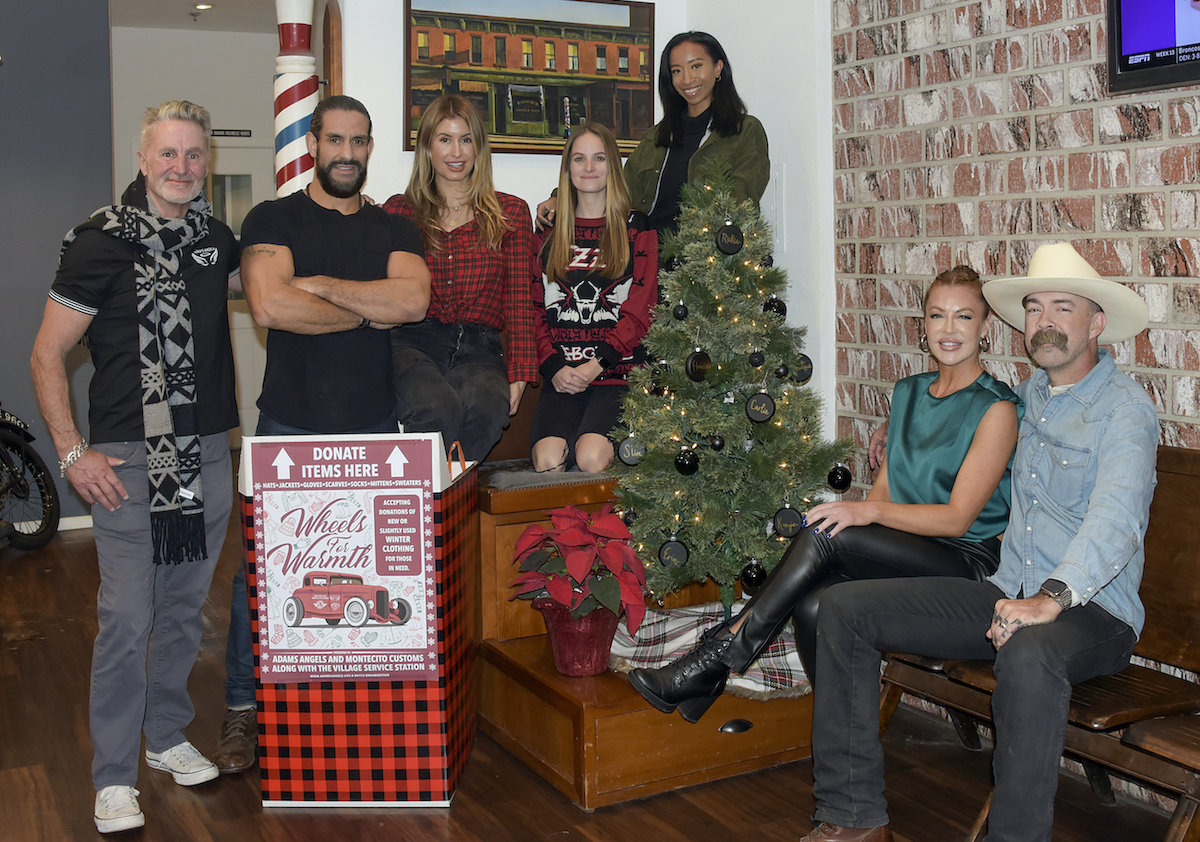 Richie's Barber Shop on Coast Village Road is having its 11th Annual Holiday Donation Drive, this year for St. Vincent's Santa Barbara and Adam's Angels.
The Shop's event chair and lead barber Jessica Jay is coordinating with Regina Ruiz, Chief Development Officer of St. Vincent's Santa Barbara, and with Adam McKaig, who formed Adam's Angels to bring meaningful volunteer work around town for the past few years. St. Vincent's is asking for donations of new toys (unwrapped) and gift cards, which will be given to those in their programs, especially single moms. Adam's Angels is asking for donations of new or lightly used warm weather clothing for those in need. "We will be giving out warm clothes at our Christmas meal at the Veterans Memorial Building on the 25th. All donations and volunteers welcome," McKaig said.
Everyone who makes a donation can pick an ornament from the Barber Shop Holiday Tree, which may have a secret surprise, like a complimentary haircut, candy bar, or a big shop THANK YOU shout out from the team.
Shop owner Richie Ramirez added, "The holiday season is the spirit of happiness, love, and laughter among family, friends, and our community. We hope everyone will come out and support our two drives. Every donation, no matter how big or how small, will make a huge impact and create a smile for someone in need. From my team to all of you, Happy Holidays!"
411: Richie's Barber Shop, 1187 Coast Village Road
Drop off times: Monday through Saturday between 9 am to 6 pm or call (805) 845-9701
You might also be interested in...