Working Vacations with Los Padres Forest Association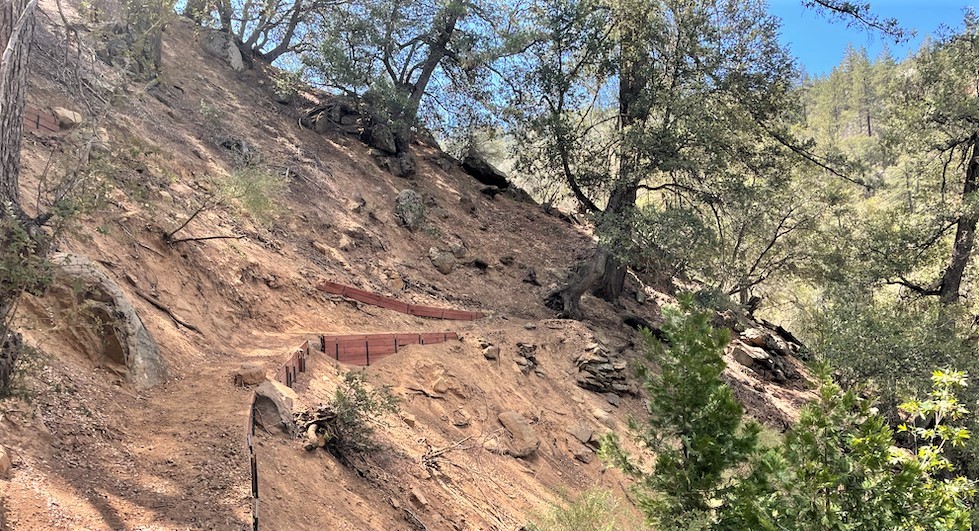 Coming out of Thanksgiving and heading into the holidays that mark the end of the year – if you are thinking you may want a vacation in 2023, love being outdoors in the wilderness, and want to do something to help our natural forest in California, check out the Los Padres Forest Association website. There you will find both paid and volunteer opportunities, all of which help to maintain, repair, and remove graffiti from the landscape, establish defensible space, and make safe our Los Padres National Forest (LPNF) wilderness throughout the state.
One program, called Working Vacations, was started around 2005, where volunteers are led by Trail Leaders for seven to 10 days on a trail project, usually located well off the beaten path and deep into wilderness areas where one would appreciate having a personal guide.
These vacations fully support the volunteers with food prepared by a cook, and a camp set up, along with horses and mules carting the supplies and gear. One can always bring a day backpack for any other necessities they require.
Recently, November 12-20, 32 volunteers took a working vacation to repair, clean, and restore four miles of the Sespe River Trail. Their work included cleaning Camp Willett – with its defensible space repaired and ready for when the fire ban is lifted – and removed 13 downed trees that were blocking both the Sespe River and Red Reef Trails. A grant for this project was received from Southern California Edison and a private donor.
October 11 marked the one-year anniversary of the Alisal Fire that burned 17,000 acres along the Gaviota coast and portions of the Los Padres Forest. The LPFA Trail Crew has been working since to restore the Arroyo Quemado Trail – usually accessed from the lower Baron Ranch Trailhead along Hwy 101, focusing on building drains and erosion control. Their photographs of the work document vegetation return, especially the oak trees.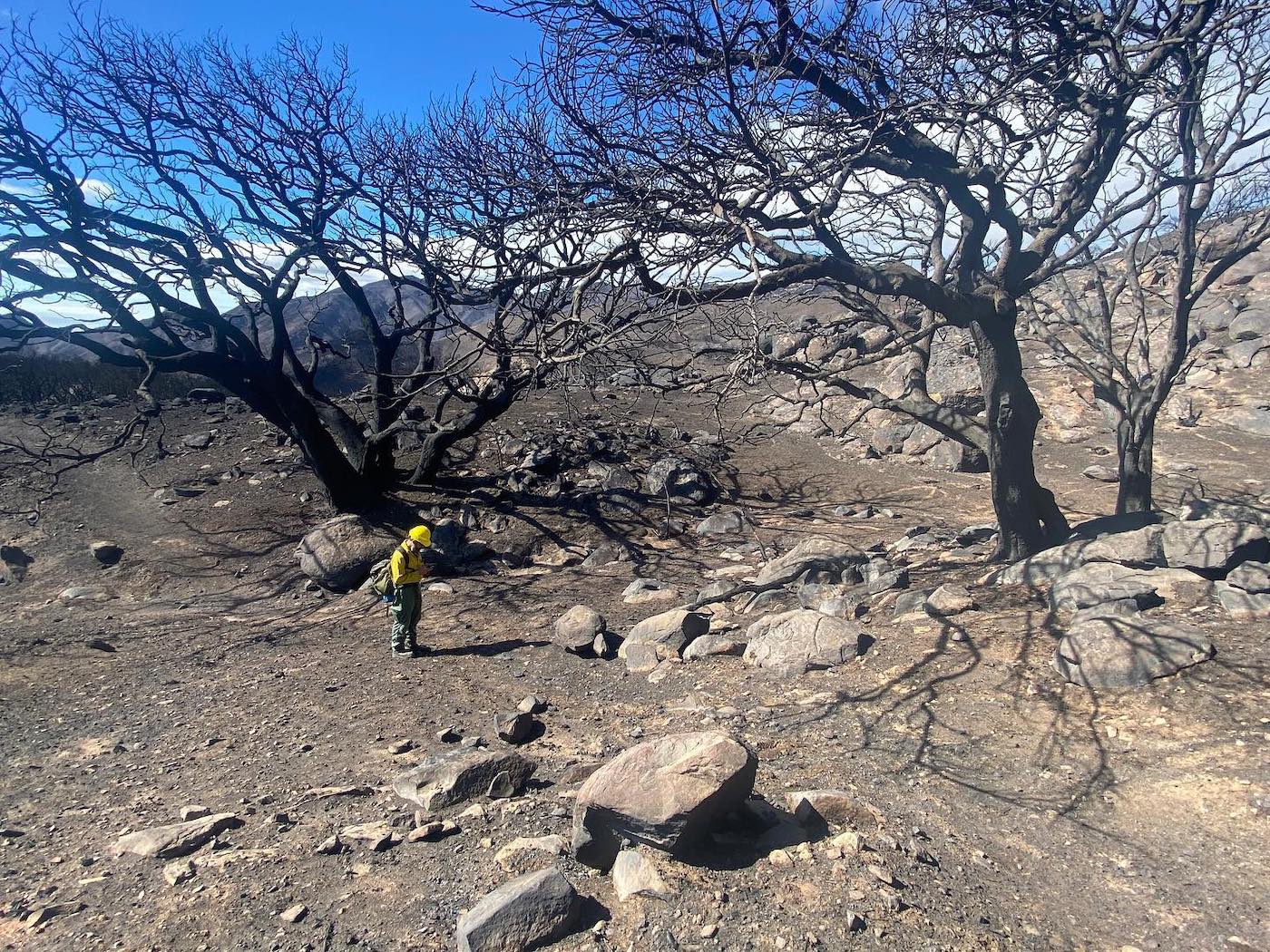 Scheduling for 2023 Spring Working Vacations include the Alder Creek Trail within the Sespe Wilderness and hosting another Working Vacation at South Fork Station in the San Rafael Wilderness. Also, started in 2022 with a 2023 finish date, is trail restoration work along the Santa Cruz Trail from Upper Oso to Santa Cruz Station, which will need volunteers and is currently having a Giving Tuesday funding campaign to raise $10K. There are local projects for the San Ysidro Trail and fliers for hikers posted at the trailheads in Montecito – to be prepared and act fast for safety – which may need to be replaced, as unfortunately they get damaged or taken down by the public. In Ojai, the Wheeler Gorge Visitor Center needs volunteers.
Youth are welcome to volunteer as Junior Forest Rangers (ages 7 through 13) or through scouting, as well as the Every Kid Outdoor Program that is supported by the federal government for 4th graders.
Paid positions are for Trail Crew Members in the back country of the LPNF for trail work, conservation, and stewardship of public lands.
And don't forget to note the annual camping gear sale every October.
Supporters of the LPFA include the Montecito Trails Foundation, the Santa Barbara Trails Council, the National Forest Association, REI, the Condor Trail, and Topa Topa.
The LPFA website has useful links for hunting season and general announcements for hikers that are also worth a look.
411: https://lpforest.org
You might also be interested in...