Updates on the Housing Element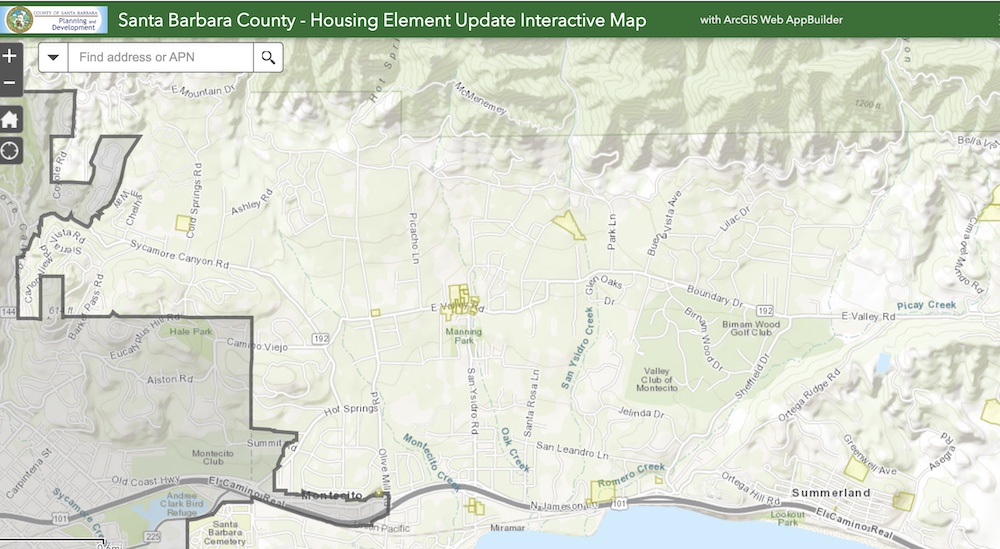 We've got a lot on our plate here at the Montecito Association, and we're happy to tackle it. Two weeks ago, the County had a huge public meeting on the updated Housing Element required by the state of California's Housing and Community Development. You've read in these pages of how we realized the threat of the housing bills coming through the state legislature to Montecito, and worked to try to stop the avalanche of Build, Baby, Build! the state unleashed on all municipalities. The new Regional Housing Needs Allowance (RHNA), the housing mandate handed down from the state to cities and counties every eight years, is huge in this sixth cycle. The South County needs to find places to build 4,142 new homes. This exercise forces the county to look at every parcel, and determine if it can be rezoned to allow for housing development. The entire exercise is due to the state by February 15, 2023, and if you miss your deadline, you're subject to a nasty consequence: by-right development that can take place, without permitting oversight and hearings, until you certify your housing element with the state. If the state finds your housing element lacking, the same penalty applies.
"The threat is real," said Supervisor Williams. The scramble is on at County Planning and Development.
So far, no sites were identified for rezoning in Montecito, though several were examined, including churches and business districts. Ultimately, they were found unsuitable, as indicated by the yellow color:
We'll be reviewing this topic in more detail at our December 6th Land Use Committee meeting, at 4 pm. You're welcome to join us on Zoom – plenty of
free parking!
Sharon Byrne is the Executive Director of the Montecito Association
You might also be interested in...