We have 8,000 Reasons to Be Grateful in This Week of Giving Thanks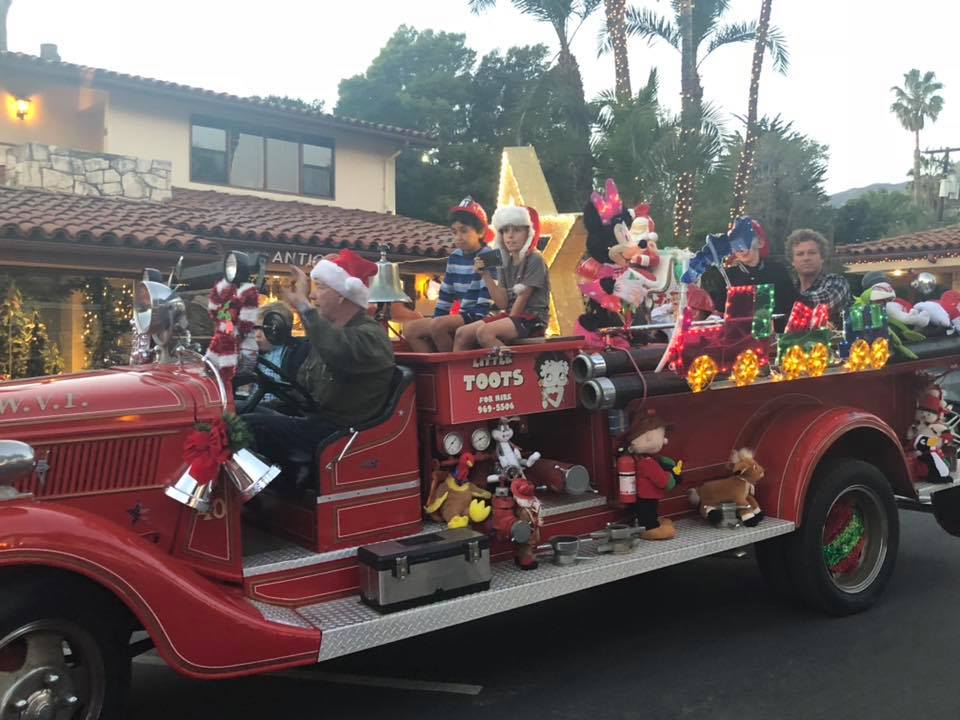 It's the height of autumn now, with cold nights, falling leaves, pumpkins everywhere, and the most heartwarming of holidays this week. As we look back over this past year, we have a tremendous amount to be grateful for here in Montecito. Yes, the weather and scenery are lovely, and it's fun to visit the villages and all that. But what makes the place truly special is YOU, the 8,000 people that call this semi-rural village home. So, we want to take a minute here and recognize that and highlight some of our marvelous Montecito neighbors.
We're grateful to the Montecito Water District for sweating profusely over the drought and making sure good things happen when we turn on our faucet. We appreciate Nick Turner, Laura Camp, and their board of directors for all their service to this community. The same thing goes for the Montecito Sanitary District. The dirty job no one wants, so we appreciate the work that goes into making sure our services are tip top.
Our schools do a marvelous job, and they're top-ranked. Principals Anthony Ranii at Montecito Union andDr. Amy Alzina at Cold Spring care about our children and offer so many exciting educational opportunities to them. A community that loves its children is a healthy, happy community.
What about our first responders? We appreciate Sheriff Brown assigning Lt. Butch Arnoldi to us for the past four years. He's a hands-on community policeman. Butch makes sure the Hands Across Montecito team is always safe on outreach. He regularly reports on crime and advises us on how to be a safer community working with sheriffs. We're excited the sheriffs are installing a fourth to a third of the county's Automated License Plate readers here in Montecito, a great deterrent to any would-be troublemakers, like that Grinch!
No one can beat our Montecito Fire Protection District for top performance. Whether they're gearing us up for wildfire season, cooking and serving the hot dogs at Beautification Day, supporting the Hands team with fire safety, or lending their support to other fire teams that need a hand, we're constantly impressed by them. We've seen them cut up trees that have fallen across the road, bringing down power lines. We've also seen them place stars on the Hathaway tree, a lovely Montecito holiday tradition. They're truly a top community fire department, and a major part of our extended family here.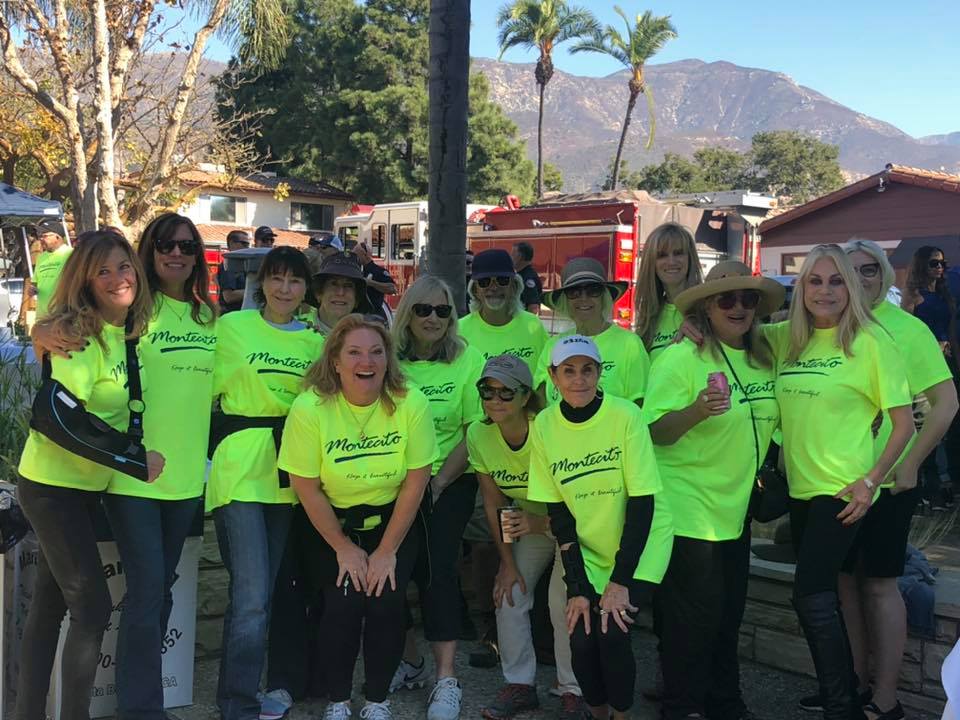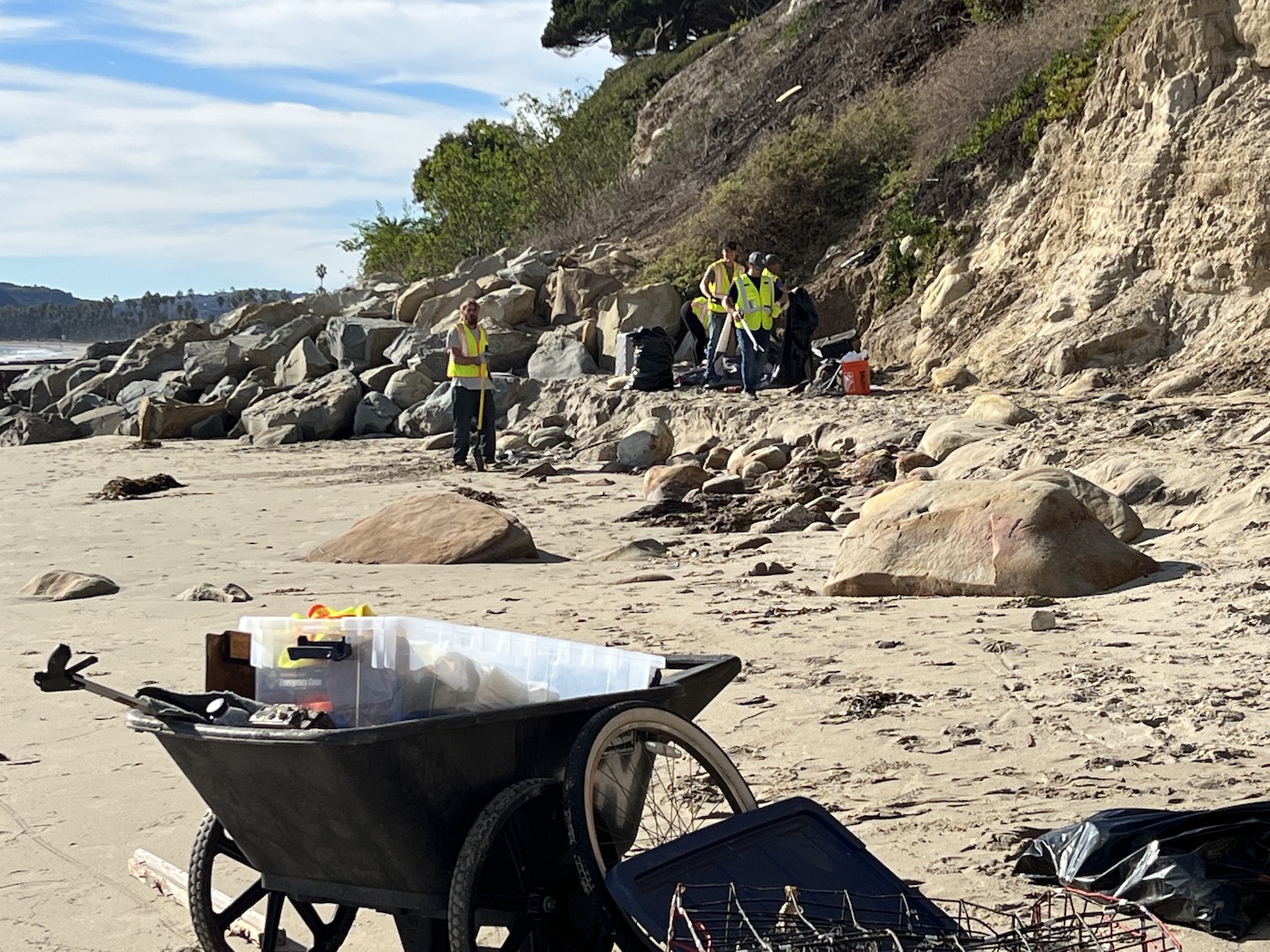 The Fire team also closes both our July 4th and Holiday parades. Your Montecito Association Events team, chaired by Houghton Hyatt, brought you a great July 4th parade this year, and a huge Beautification Day, back to its original pre-pandemic format. The events team takes care of everything, from getting up banners, to hanging kids' artwork produced by our incredible schools, to organizing the food and fun. Isn't it awesome that we have our own Montecito Magic Fairies? Some of those include our business owners, and there are too many to list, like Billie at Imagine Artful Things, Alison at Jeannine's, Tony at Los Arroyos, Norm Borgatello, Mary at Tecolote, and our friends at San Ysidro Ranch who sent salads for Beautification Day. 
Our parades are auto-lovers' dream affairs, with Dana Newquist, a beloved godfather of Montecito, bringing in all kinds of amazing vehicles, including his own 1937 Fire Truck. It's the Montecito Wonkamobile!
How about Jeffrey Clark at Montecito Customs, right next to the gas station on East Valley? Did you know that used to be a blacksmith's business? Jeffrey is also part of the automobile magic here, with the weekly Cars and Coffee every Sunday morning, and now a clothing drive. If you have gently used winter gear, drop it off with him! It's going to a good home, courtesy of Adam McKaig, a Montecitan who heads up Adam's Angels. Adam will be feeding 500+ people experiencing homelessness on Thanksgiving and giving out the winter clothes you donated. Adam has been a great partner to your Hands Across Montecito team, one of the biggest successes of the past two years, catching attention from county supervisors. Montecito Fire is also a huge supporter of Hands. The magic of the Hands team comes from its Montecito volunteers, who serve as eyes everywhere, and help people out of homelessness. They could not do it without another hugely valuable team player, and that's YOU, our Montecito neighbors who generously sponsored this project.
We're also grateful for the Montecito Association's History Committee, who serve as your conduit to Montecito's past. Hattie Beresford writes wonderful articles about our history, here in these pages, Montecito's own newspaper, our beloved Montecito Journal!
As you can see, there's a lot to be grateful for in our bucolic, idyllic community, and we give our heartfelt thanks, to you, our community, and our neighbors. We wish you and yours the Happiest of Thanksgivings, and all the joys of the holiday season.
Sharon Byrne is the Executive Director of the Montecito Association
You might also be interested in...