Cottage Family Suites Opens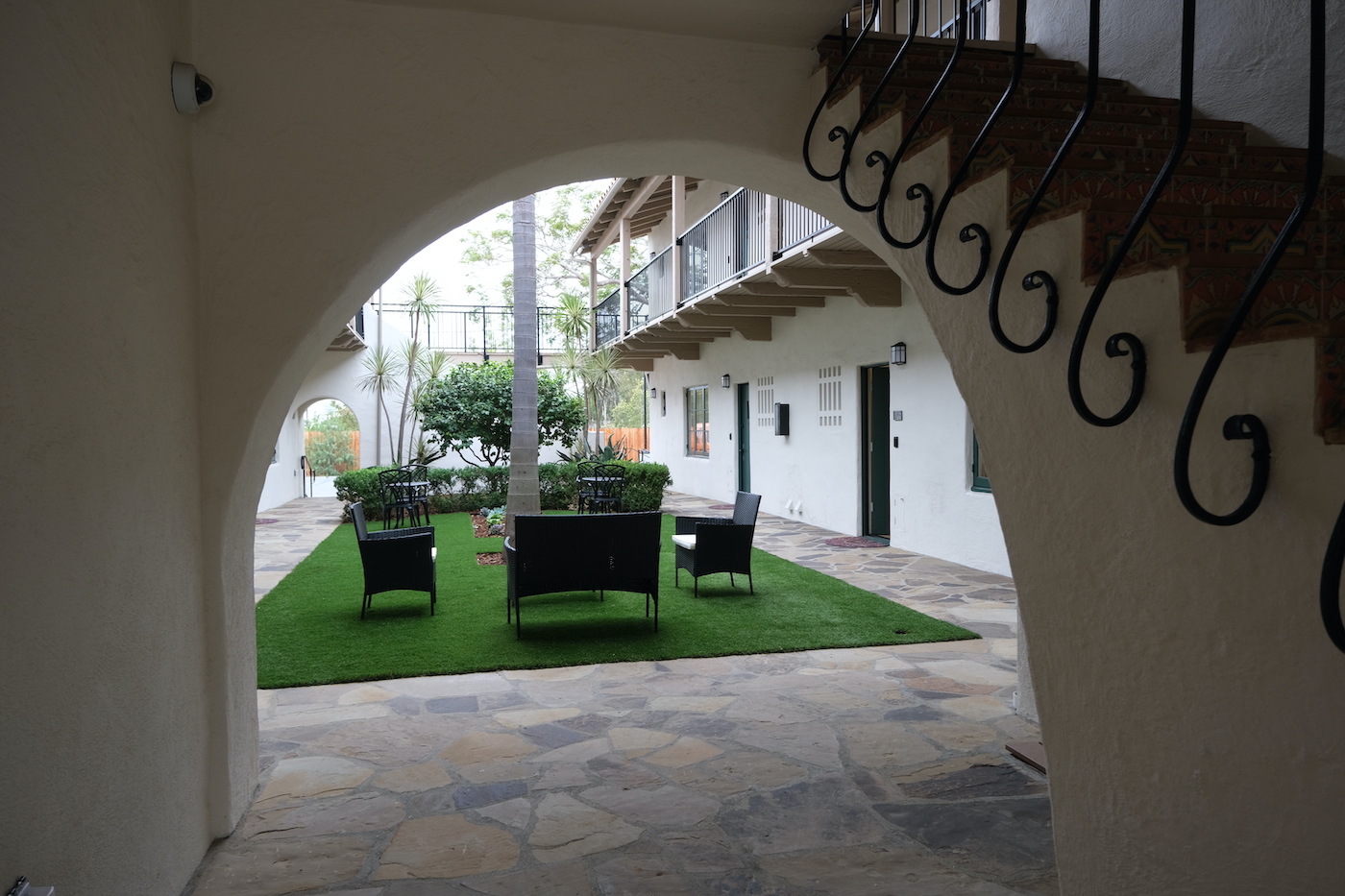 Medical emergencies are not exactly planned, and there can be unexpected costs that come at inopportune times when they do arise. If a family has to stay overnight, this can add even more burden on an already stressful situation. Fortunately Cottage Hospital, in their ongoing effort to provide the best service they can to the community, has recently launched their Cottage Family Suites to help families in those uncertain moments.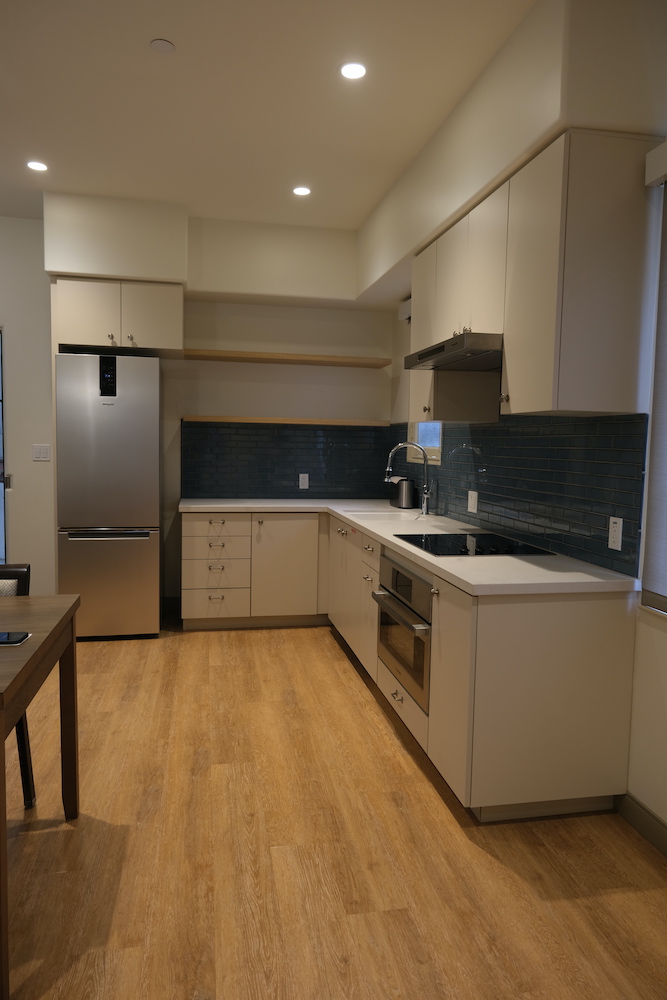 As Cottage's Vice President of Advancement David Dietrich explains, "Somebody has a child that ends up in an intensive care nursery, or someone has a trauma or stroke and ends up in one of Cottage's critical care programs – but they live in Santa Maria or they live in San Luis Obispo – the family has to get to town and try to find a place to stay immediately and may not possibly be able to afford the cost of a hotel."
That is when the Cottage Family Suites comes into play. Set on De la Vina Street in a charming historic building, the set of suites features 12 one-bedroom apartments that include a queen-sized bed in the room along with queen-sized pullout sofa for housing up to four family members. The suites are kept for those moments of emergency and are available for up to three nights, of course extending the stay might be considered on a case-by-case and daily basis.
The Cottage Family Suites is actually an expansion of one of their previous programs. "For many years, we had run something called the Little Cottages, which is six small studio apartments within walking distance to the hospital that were really designed for families who have a patient being cared for at Cottage, but they're from out of the area," says Dietrich. "While we have a waiting list right now at our Little Cottages, we expect to be able to completely fill the need with our new Cottage Family Suites."
The newly renovated building has six apartments on the bottom with six upstairs. The historic nature of the structure meant that an elevator could not be installed, but they do have one ADA unit on site. The full concierge services that are a proud part of Cottage's offerings is extended to the suites as well, with their staff helping each guest find whatever they need. A small onsite office allows staff to welcome guests and get them checked in, give them a tour, and show them how the apartment's appliances work. Each suite also has a welcome binder, written in both English and Spanish, that includes more information and identifies the locations – often within walking distance – of key establishments they may need, like pharmacies, grocery stores, restaurants, and banks.
Of course, each apartment is equipped with important amenities that the family may need. A washer and dryer in each suite is especially helpful with pediatric families or for those staying longer than expected. And the last thing that a family needs to worry about in those moments is trying to find a laundromat or having to visit loved ones in days-old clothes. They find that most visitors are not keen on cooking, however there is a full kitchen along with compostable dishware and cutlery. Or more often, a microwave lets guests heat up leftovers from one of the nearby restaurants. Naturally, if a visiting family is spending time in appointments and hospital rooms, they may want to get some fresh air. An open courtyard sits in the center of the building, offering tables, chairs, and a charming spot for families to relax. 
"[The Cottage Family Suites] are one of the impacts of the Reaching Higher Together campaign and we see it as really in some ways hitting our core value of compassion," says Dietrich. The Reaching Higher Campaign was launched to mark their 130th anniversary with a lofty goal of raising $130 million. They are now in the sixth year of this six-year campaign, and although the end is in sight, having raised over $122M, they intend to continue with the campaign into the future. "Given the way that the pandemic has influenced and identified new needs, new costs, more expensive programs, like every everyone else with supply chain issues and increasing costs, we will continue fundraising, kind of under that umbrella of Reaching Higher Together, really going into the next several years," he adds.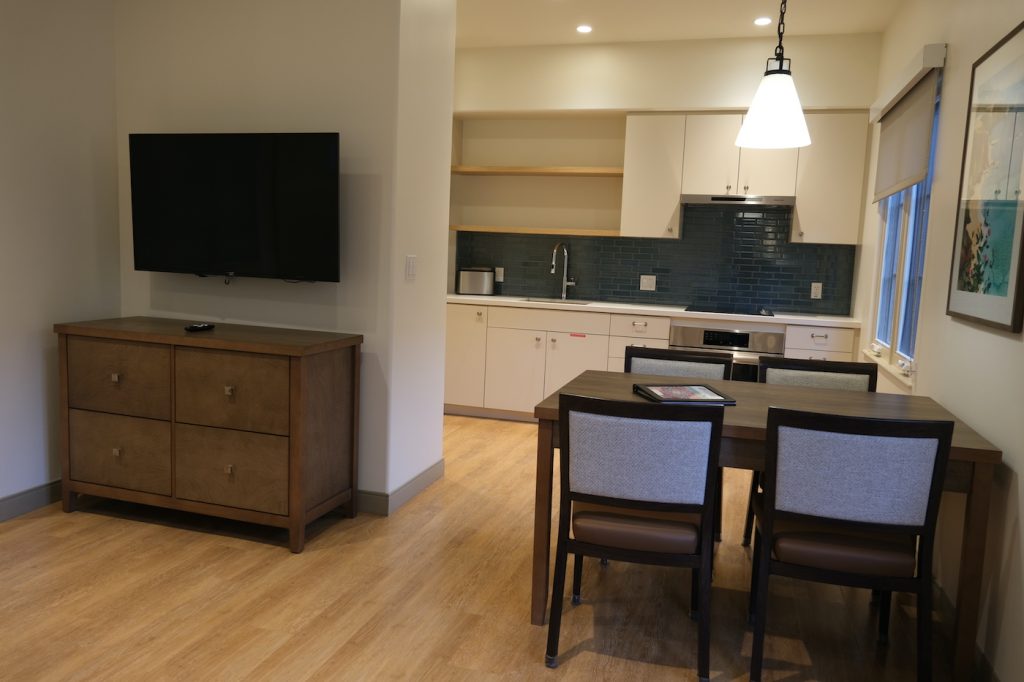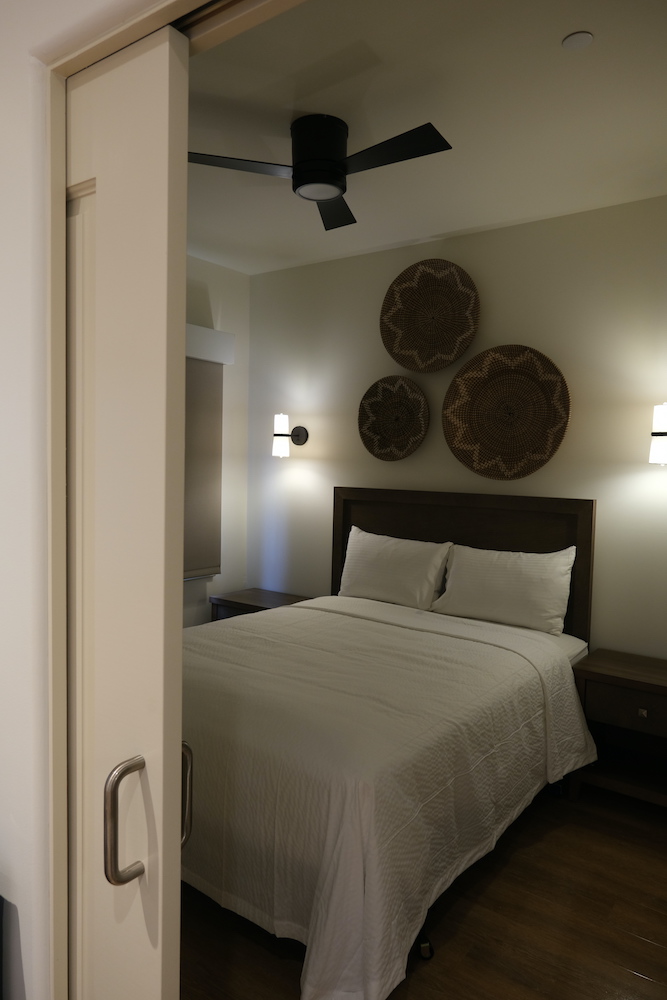 The building purchase and renovations are a program that has been funded entirely by philanthropy. So far, nearly $3.5M has been raised towards the $5M Cottage Family Suites project, and through the support of generous donors and families, they are now able to support these visiting families with these suites. "Given this 130-year history, we have a tradition of trying to honor families that have been supportive of this institution over so many decades, and so our donor recognition program is important to us. We want to make sure that if people have been major supporters, that we honor them historically, and we honor them
this generation."
As one enters the building, the main entryway dons the names of Nora McNeely Hurley and The Manitou Fund, along with the center courtyard bearing the name of David and Deidre Cronenbold in recognition of their generous gifts. The Hutton Parker Foundation and Children's Miracle Network Partners and Supporters have also provided key support. Together, along with Cottage Hospital, their efforts have helped provide some home comforts for families facing an already stressful situation. The Cottage Family Suites is only one way that this campaign is bringing top health care and service to the community.
Or as Dietrich puts it, "That Reaching Higher Together campaign has as a central goal or vision that – to the extent that we can do this with the support of our community – we want to make sure that we offer access to the best health care in the nation to the people that live in this community. So, they don't need to travel elsewhere to get the best."
The SB Cottage Hospital Foundation will continue to seek charitable contributions to support the Cottage Family Suites. For more information,
call (805) 879-8980.
You might also be interested in...